There are two types of sibling sets witnessed on Raksha Bandhan – the one who will greet each other with cute and emotional Happy Raksha Bandhan wishes on WhatsApp, and the second who will tagging you on funny Raksha Bandhan memes on Facebook. What is common between both types is the unconditional love and care they have for each other. As we celebrate Raksha Bandhan 2018 on 26th August, there are hundreds of hilarious jokes and memes floating on the social media. No, they're not offensive or dissing the Rakhi festival, but done in healthy good humour. Because let's get it straight – SIBLING RIVALRY is very real (even on Raksha Bandhan at the time of tying rakhis and getting gifts). Apart from sibling fights, Raksha Bandhan memes and jokes are also poking fun at India's version of friend zone being the 'brother zone'! So here's presenting you the funniest Raksha Bandhan 2018 jokes and memes, funny Rakhi images, WhatsApp and Facebook GIF messages that will leave you and your siblings laughing out loud. Raksha Bandhan Images & HD Wallpapers for Free Download Online: Wish Happy Rakhi With These Beautiful GIF Photos & Picture Messages.
We all have once in our life tried to get our sister or brother in trouble in front of parents for the fights at home growing up. The innocence in these stories of the days gone by is funny at the same time emotional for the grown-up kids now. Especially, the younger of the brother-sister duo is the one is often at the receiving end of all the playful atrocities that are common. Sharing of food is also a bone of contention as you always want your elder sister's part too, which she will feel like not giving an inch of even though she loves you the most.
That Happy Moment!!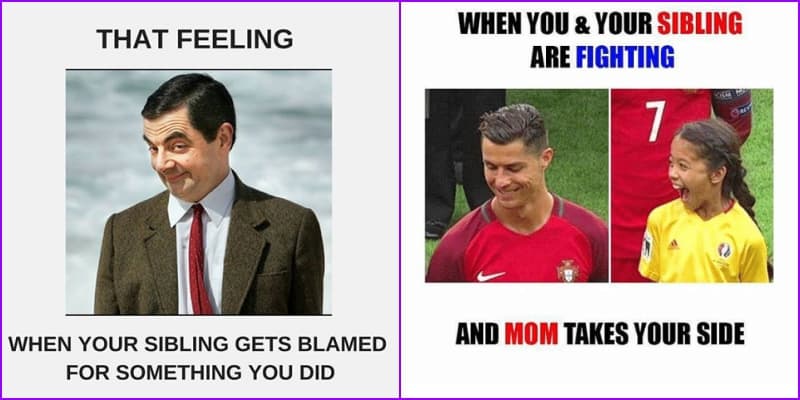 Best Rakhis for Your Brothers (In His Twenties)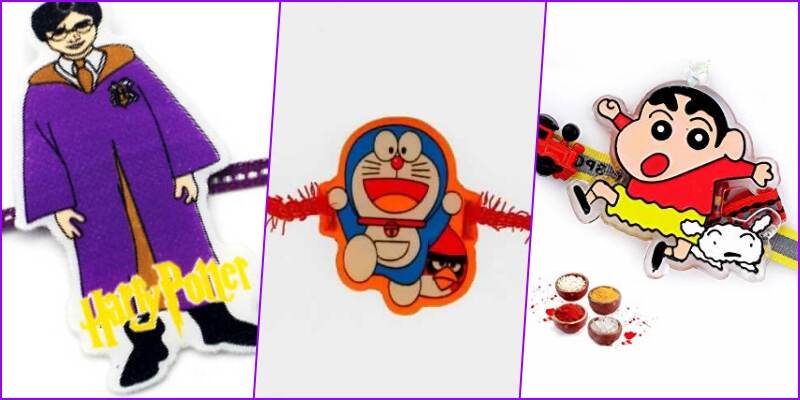 The sight of your hands tied with fancy Rakhi with popular cartoons like Shin-Chan and Doraemon is likely to embarrass you, but then it is strategically planned by your sister. The brothers are hardly left with an option, but they tend to repay in kind with their gifts depending on their mood. Be it any age group, the Rakhi and the gifts will always be two sets of warheads that each one of us carries and the contention over these two can put even the USA and USSR conflict to shame.
Siblings in a Nutshell
Growing up in our school and college days, Raksha Bandhan is the day when you can also become the laughingstock as the threat of getting too many Rakhis loom large. The idea of being Bro-zoned in public is certainly not a pleasant experience, and the boys have to come up with unique ways of avoiding it.
Raksha Bandhan Memes That Never Fail To Make Us Laugh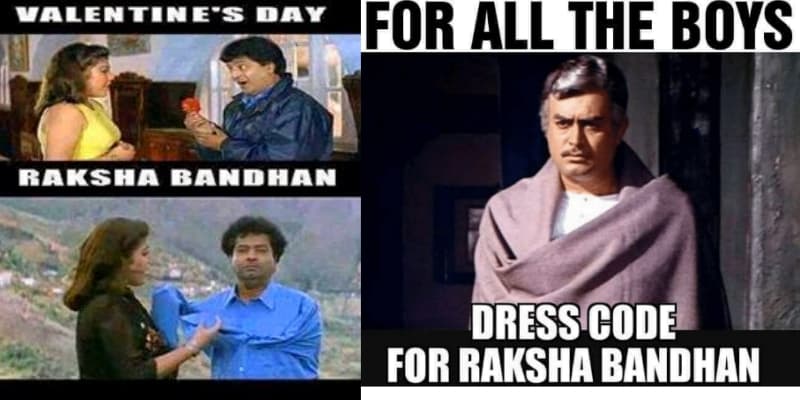 Run Like Usain Bolt to Save Yourself This Raksha Bandhan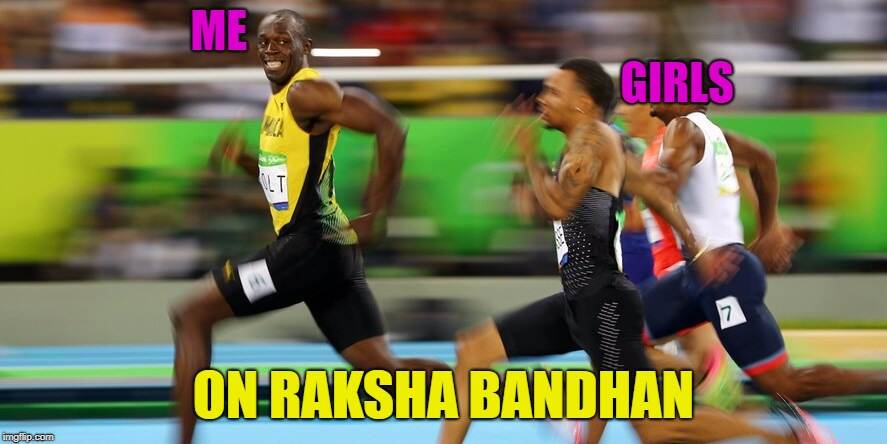 BHAAGOOO!!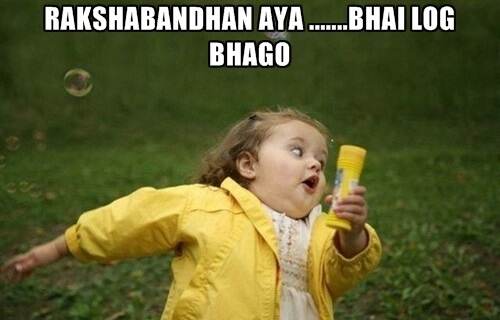 Salman Khan's dialogue Put to Great Use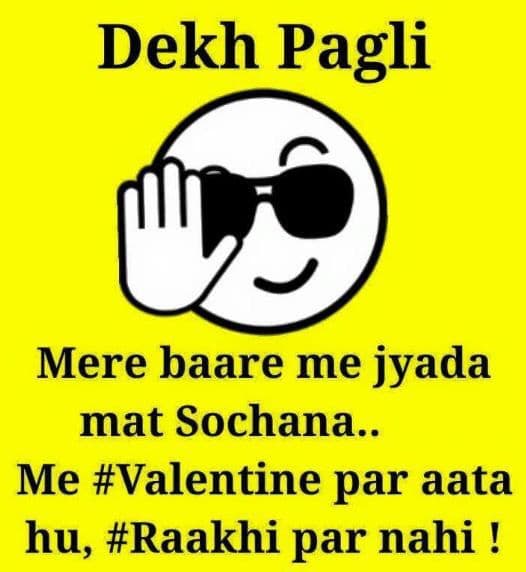 All these stories are beautifully portrayed in the form of memes that start circulating days before the Raksha Bandhan. Some of them are way too hilarious, and our team has come up with a compilation of such memes for you. Wishing everyone a very happy Raksha Bandhan 2018!
(The above story first appeared on LatestLY on Aug 26, 2018 10:22 AM IST. For more news and updates on politics, world, sports, entertainment and lifestyle, log on to our website latestly.com).