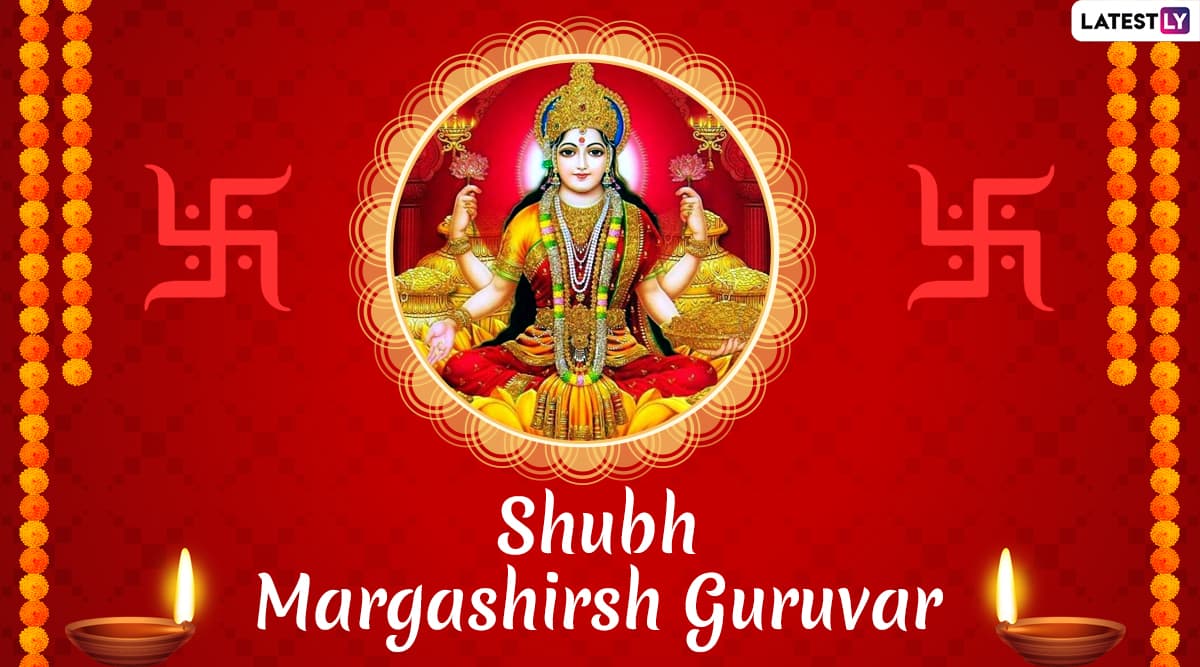 The holy month of Margashirsha, the ninth month from the Hindu calendar begins today. Margashirsha will end on December 26. During this month, every Thursday is considered auspicious to bow down to Goddess Lakshmi. Women observe a Margashirsh Mahalakshmi Vrat on every Thursday of this month. It is said to be a favourable time to perform a puja and pray for success, happiness and prosperity of everyone in the family. The first Margashirsh Guruvar 2019 will be observed on November 28 and one of the ways of marking any festive occasion is passing on good wishes and messages. So ahead of first Guruvar of Margashirsh 2019, we give you a collection of Shubh Margashirsh Guruvar messages in Marathi, images of Goddess Lakshmi, pictures, quotes and SMS which you can send to your friends and family. You can download these Margashirsh Guruvar images for free and send them via WhatsApp, Facebook and any other social media applications. Margashirsha Guruvar Vrat 2019 Start Date: Know About Mahalakshmi Puja Vidhi Observed on Thursdays During This Holy Month.
The Mahalakshmi Puja Vrat is observed similarly to how people mark the Navratri festival, where nine forms of Goddess Durga are worshipped. On each Thursday or Guruvar of Margashirsha, women get up early, perform the puja and keep a fast for the day. Certain prayers and songs praising the Goddess are recited. People seek blessings from the Goddess and hope to achieve success and prosperity from her. Given below is a nice collection of Margashirsh Guruvar wishes in Marathi, images, quotes and SMS to send to your friends and family.
Shubh Margashirsh Guruvar 2019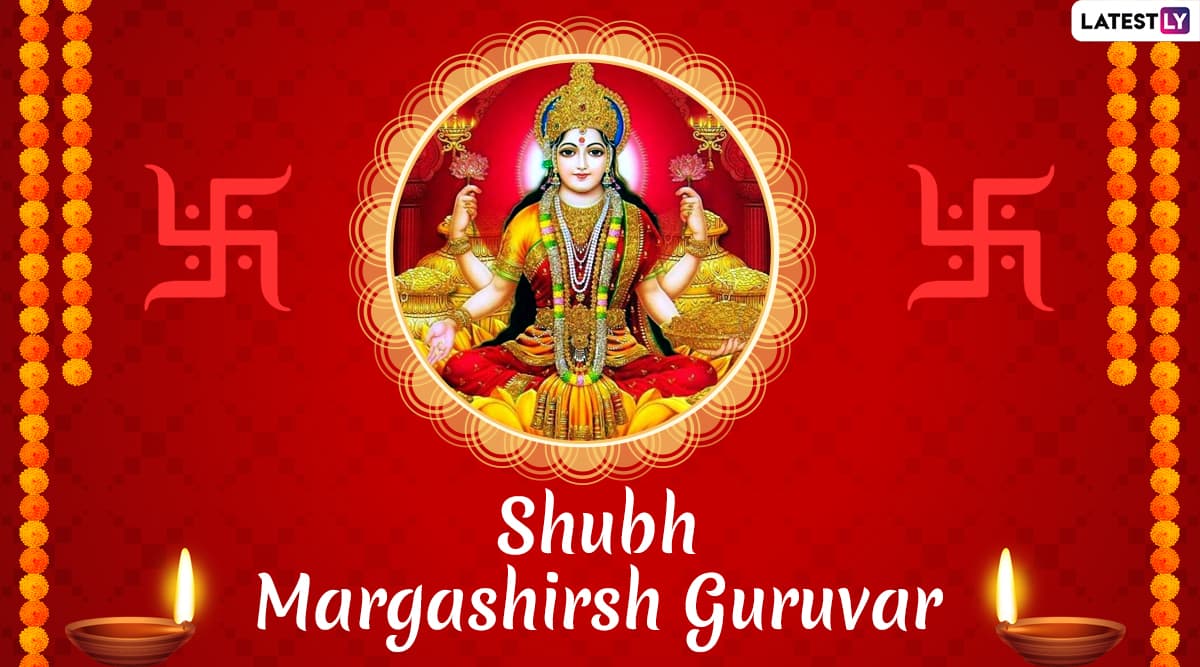 Message reads: Shubh Margashirsh Guruvar to you and your family.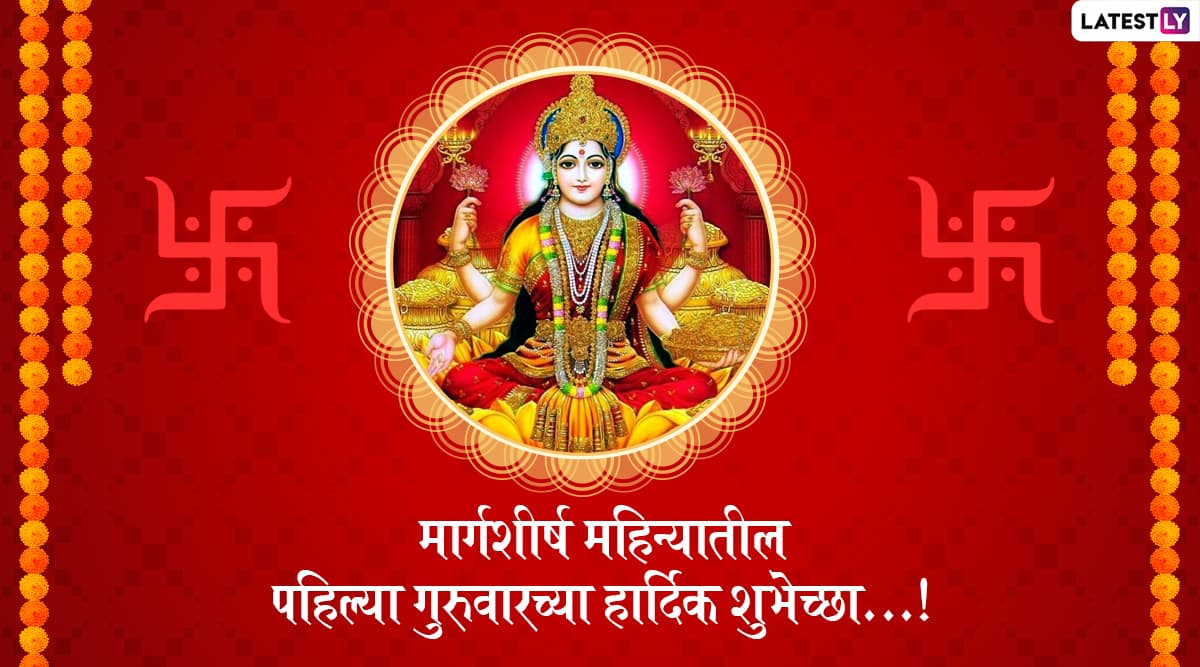 Message reads: Margashirsh Mahinyatil Pahilya Guruvarchya Hardik Shubheccha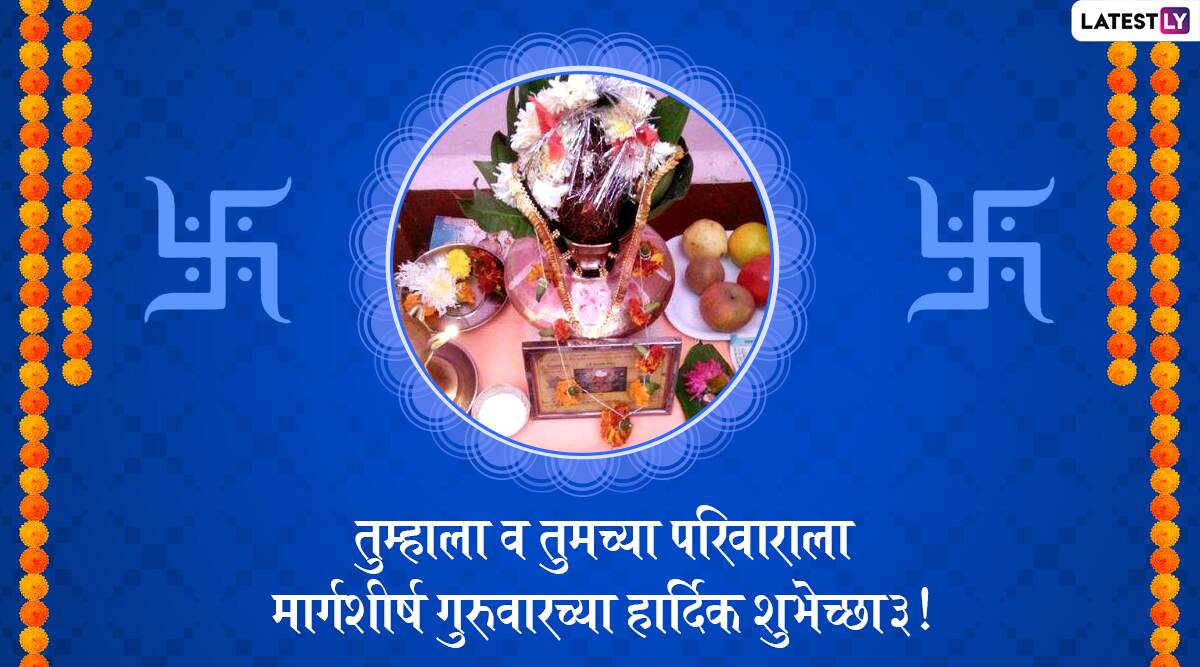 Message reads: Tumhala va tumchya parivarala Margashirsh Guruvarchya Hardik Shubhechha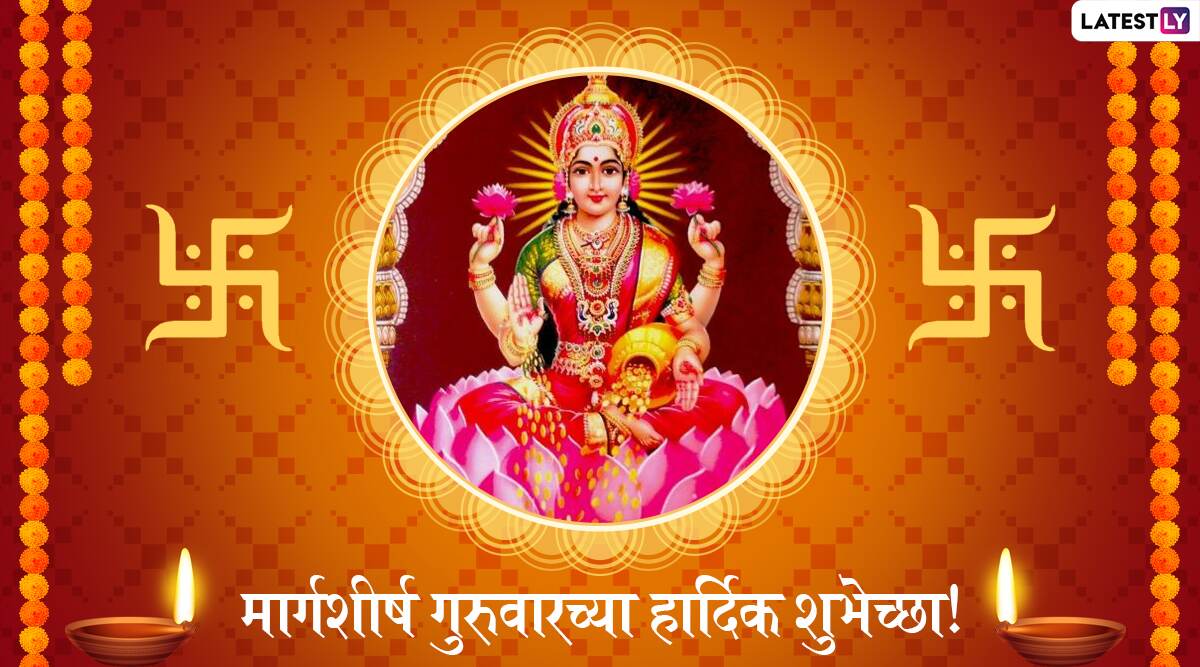 Message reads: Margashirsh Guruvarchya Hardik Shubhechha
These are simple images and wishes which convey the message of beginning the day on a good and positive note by bowing to Goddess Lakshmi. There is a specific way in which the Mahalakshmi Puja is performed. We hope Goddess Lakshmi helps you to seek what you desire and have a prosperous month.