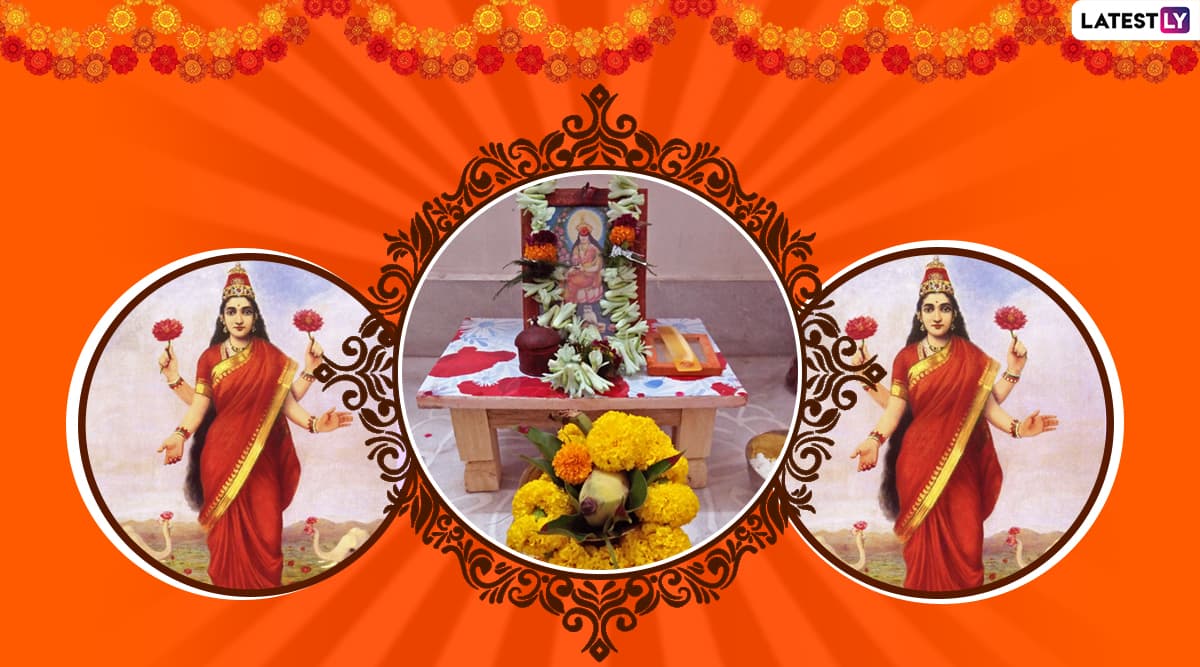 Margashirsh, the ninth month of the Marathi calendar, will begin on November 27 and end on December 26 this year. Just like Shravan,  Margshirsh is also considered highly auspicious. This period is said to be a favourable time to worship Lord Krishna and Goddess Lakshmi. On every Thursday of this month, women specifically observe a Margashirsh Guruvar Vrat. It is also called as the Mahalakshmi Vrat where worship Goddess Lakshmi and seek her blessings. Ahead of Margashirsha 2019, here are the Puja Tithi dates and Vidhi of this festive observance.
People of Maharashtra follow the Mahalakshmi Guruwar Vrat. Like Shravani Somwar which worships Lord Shiva in the Shravan month,  Mahalakshmi Guruwar is observed in Margashirsha month, where people keep a fast and perform puja of the Goddess. Here is a list of all the dates of Margashirsha Mahalakshmi Vrat 2019.
Mahalakshmi Vrat Dates
First Margashirsha Guruvar: 28th November
Second Margashirsha Guruvar: 5th December
Third Margashirsha Guruvar: 12th December
Fourth Margashirsha Guruvar: 19th December
Mahalakshmi Puja Vidhi
Get up early, take a bath and keep an idol of Goddess Mahalakshmi in a puja thali.

Apply haldi and kumkum and place flowers on the idol.

Offer durva grass and some fruits as prasad.

Recite Mahalakshmi Vart Katha, chant Shri Mahalakshmi aarti and other prayers which praise the Goddess of wealth and Lord Vishnu.

You could also visit the temple on the day and offer some sweets as bhog.

Pray to the Goddess Mahalakshmi and seek her blessings.
Mahalakshmi is said to be the Goddess of wealth and success. Praying and pleasing her is said to bring in lots of good luck and prosperity. Some married couples also observe the fast together. So in this Margashirsha month, follow the steps and do the Mahalakshmi Vrat on every Thursday.