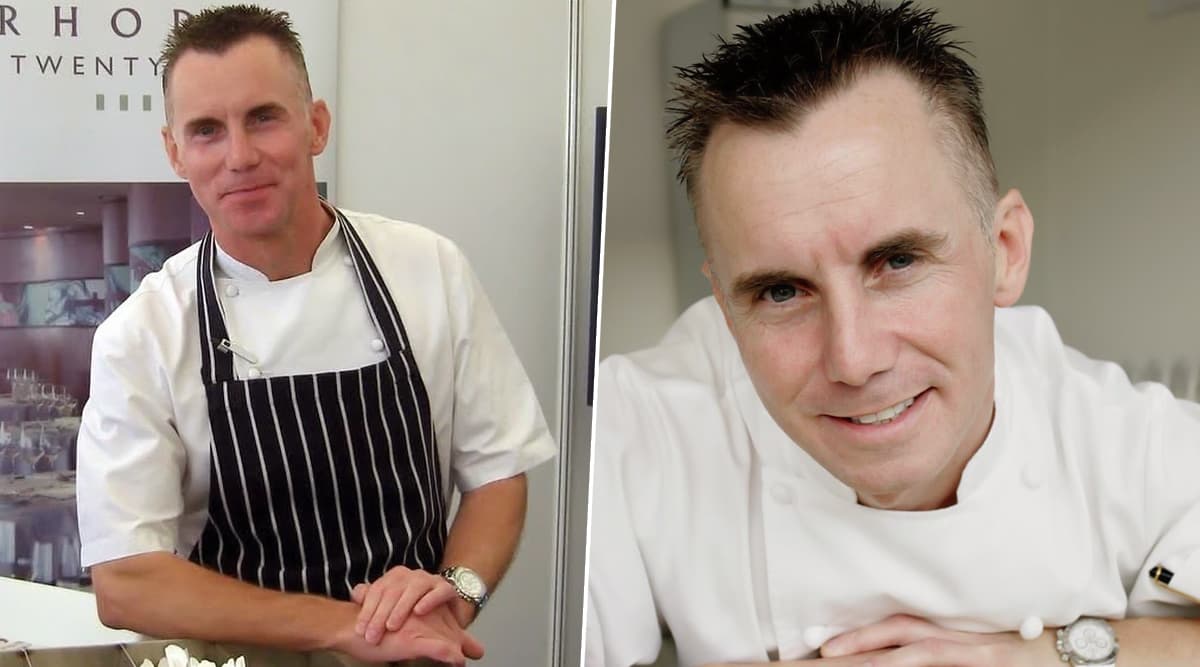 In a shocking turn of events, TV chef Gary Rhodes has suddenly passed away at the age of 59. Amongst various feathers in his cap, he was very popular for shows such as MasterChef and Hell's Kitchen. Rhodes breathed his last in Dubai with his wife, Jennie by his side. The reason behind his sudden death is unknown. Rhodes was in Dubai working on his new project.  Working with a new production company, Rhodes was shooting for a new TV series. Gary Rhodes felt unwell in the middle of filming for the new show when he was taken to the hospital.  Rock Oyster Media and Goldfinch TV said in a statement, obtained by Guardian: "It is with terrible sadness that we share the news that Gary Rhodes OBE, TV chef, author and restaurateur has died suddenly at the age of 59. Gary was in the middle of filming a wonderful new series with Rock Oyster Media for ITV from his base in Dubai."
Rhodes past life has been inspiring to many and most budding chefs and cooks have learnt vital lessons from him.  The celebrity chef was from London but grew up in Kent. He trained at a college in Thanet and soon became one of the greatest cooks of all time. He has been a great inspiration to many and earned a name for himself because of his excellent cooking skills.
He launched several restaurants in his lifetime and one of the major has been Rhodes & Co. The company released a statement on his death that read, "All at Rock Oyster Media and Goldfinch are devastated by this tragic news. Gary was taken ill very suddenly at home during a break in filming and died a short time afterwards. Production was obviously halted as soon as Gary was taken ill and members of the Rock Oyster Team remain in Dubai to support the family as best they can."
Twitter Flooded With Condolences:
Shocked and really very sad to hear about the passing of Chef Gary Rhodes. Met him through work on several occasions and he was always so inspiring, polite and very kind to my staff and I. He will always remain a British culinary icon never to be forgotten #GaryRhodes https://t.co/XdmuZBsSjW

— Sabrina Ghayour (@SabrinaGhayour) November 27, 2019
Prayers
I was devastated to hear of the tragic passing of Chef Gary Rhodes OBE, good friend & true culinary legend. Felt privileged & honoured to have appeared with him a great many times on tv. I will miss him as a dear and kind friend. My heartfelt sympathies to him family! #garyrhodes

— Ken Hom (@ChefKenHom) November 27, 2019
Condolences
The only custard recipe I use is a Gary Rhodes one which I saw years and years ago on one of his shows. My brother in law uses his blindingly good Yorkshire pudding recipe; I didn't realise he has been forever in the fabric of our family kitchen. So very sad. RIP #GaryRhodes pic.twitter.com/J4ZFNWrlhO

— Susan Creamer (@susan_creamer) November 27, 2019
Leaving So Many Fans Behind
I am sad today at the passing of #GaryRhodes

His book taught me everything I know about scones, Yorkshire puddings and a bread and butter pudding that I have passed down to my children

He walked me through so many recipes!

He made me feel like I could dare to try ...

Thank you pic.twitter.com/wqHfQfkmZc

— Ana Clements Voice (@AnaClements) November 27, 2019
"The Rhodes family are deeply saddened to announce the passing of beloved husband, father and brother, Gary Rhodes OBE. Gary passed away last evening at the age of 59, with his beloved wife, Jennie, by his side," a statement released by the family read.