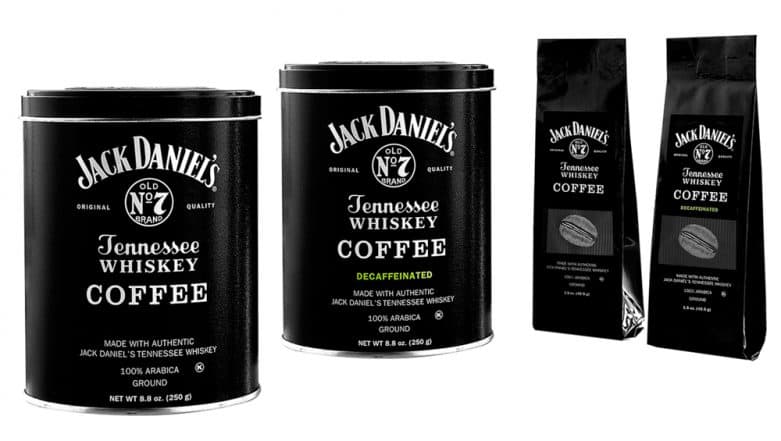 Coffee or alcohol, what's your potion? For most workaholics its coffee by day and alcohol by night. But now Jack Daniel's has got a unique blend to quench your alcoholic thirst at any time of the day and yet have the kick of coffee. A whiskey-infused coffee has been launched by Jack Daniel's and it could be a concoction we had been waiting for. Despite having a mix of alcohol, it is a non-alcoholic drink, so it sure won't get you fired if you sip it at work. With Weed-Beer in the Making, These Weed-Infused Drinks Could Serve as Potions for Stoners Around the World.
The Tennessee brewer along with World Of Coffee has created this non-alcoholic brew which has the best of both drinks. The product description reads, "Our unique blend of gourmet coffee is 100% Arabica, infused with authentic Jack Daniel's Tennessee Whiskey, and roasted medium to provide a full-bodied rich flavor." So this booze-free coffee will take away your mid-day blues and give a flavour of both vanilla and caramel. Coca-Cola Interested in Cannabis-Based Drink Meant Not For Intoxication But Pain Relief.
World Of Coffee shares the same principles with the premium whiskey makers and they thought of coming together to make this unique coffee. "Just like Jack Daniel's Whiskey, our coffee blend is crafted with pride using premium beans and proprietary roasting methods for a delicious brew with bold character and a smooth finish," is how they describe their product. This coffee, however, is still limited to America, although you can get it on eBay. But the cost of this hybrid drink is expensive if you buy it from eBay or some other online marketplaces.
A small packet of this Jack Daniel's Coffee costs $7.95 (Rs 560) per pouch and  $17.99 (Rs 1200) for tin in America. On eBay, it will cost you a hefty amount of $33.44 (Rs 2360). Coffee with whiskey is definitely a thing now!