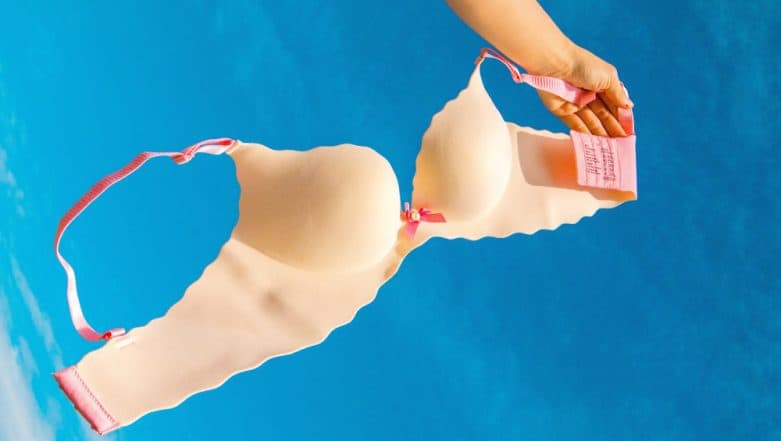 Bras aren't that basic as they seem. They are delicate, high-maintenance pieces of work and they need the requisite care. Since you are always running errands, you must be chucking your bras in the washing machine along with the rest of your clothes (we are not accusing you of laziness!). And since most of us only have a handful of bras we love, here are quick tips for making sure you have a clean, dry bra for tomorrow.
Wireless Bra
If you wear wireless bras with foam padding, never throw them in the washing machine. Simply washing your bras with lukewarm water and some detergent can keep them from getting a bit crooked. If you are not wearing pads, you can machine wash your bras in a laundry bag. Just remember to keep the hooks clasped.
Underwire Bra
While it is best to hand wash your bras if you are putting them in a machine, ensure that you put all of them in a laundry bag first. This will prevent the bras from getting tangled in the machine and losing their shape. Also, hook your bras to keep them from catching on the laundry bag. Here's How to Choose the Right Bra Size According to Your Breast Type.
Sports Bra
Sports bras have a high concentration of spandex, so you would always want to rinse them with cold water and skip the fabric softener. However, remove the pads before you toss them in the washing machine as they can collect a lot of sweat.  If you are washing high-impact sports bras with wires, put them in a laundry bag first.
Strapless Bra
Chances are that you are wearing a strapless bra only a couple of times in a year. So why not wash them with your hands instead of putting them in the machine? The sticky, silicone elastic that holds your breasts in place can collect lint in the washer and slowly wear down. Happy Breasts! This Bra Size Makes the Women Happier, Reveals a UK Survey.
Bralettes
Just like your sports bra, machine-wash your bralettes with cold water. If they have pads, remove and wash them separately. The delicacy of bralettes can make them super easy to snag so make sure you clasp the hooks and put them in a laundry bag first. How to Wear a Bra: Twitter Explodes into a Viral Debate About the Right Way To Wear the Undergarment.
T-Shirt Bra
You probably have a few T-shirt bras which you wear regularly. The best thing you can do to increase the longevity of these bras is to not wash them that often. You will probably need to toss these bras within six months of using. But if you must wash them, it is best to use your hands and rinse them gently.
Maternity Bra
You would want to throw the maternity bras first in a laundry bag and then machine-wash them in a low spin cycle in cold water. If you are wearing non-wired ones, it is best to wash them with hands.
Also, never put your bras in the dryer. You should always hang your bras to dry or lay them flat. If you opt to hang a bra to dry, do so by the centre (the place in between the cups) rather than by the straps, which can get stretched out.