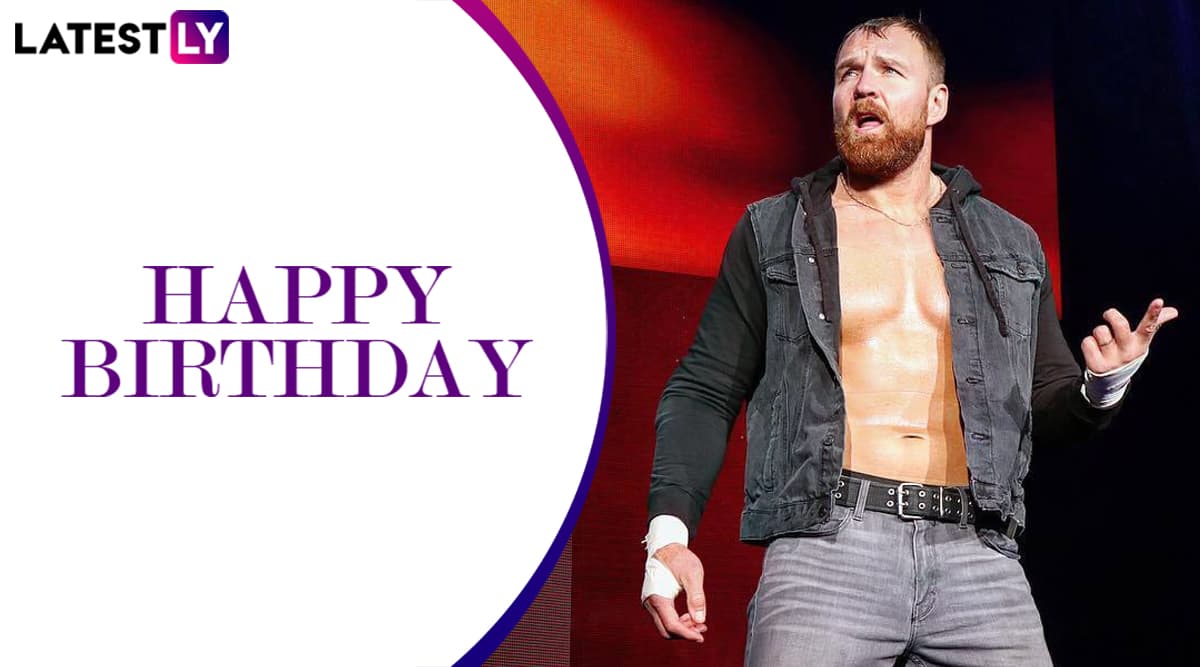 Jon Moxley is currently signed to All Elite Wrestling (AEW) and was formerly known by the ring name of Dean Ambrose in World Wrestling Entertainment (WWE). Jon Moxley's real name is Jonathan David Good who began his wrestling career in the year 2004 with American Independent Circuit. Jon Moxley turns 34 years old on December 7, 2019, and on occasion of his birthday, we will look at his workout and diet that keeps him in the best shape. Jon Moxley Defeats Kenny Omega at AEW Full Gear 2019, Here's How Twitterati Reacted to Former WWE Star's Violent Match (Watch Videos).
Jon Moxley was born in Cincinnati, Ohio and he was a hardcore wrestling fan in his childhood days. Bret Hart was his idol. He dropped out of high school a year after starting to train as a wrestler. During his struggling days, he used to work in restaurants and warehouses, however, he was fired for being irregular as his wrestling matches clashed with shift timings. But Jon was not the one to be disappointed. He worked hard to make a name in the wrestling ring, Now let us speak about Jon Moxley training and exercise routine that helps him to produce intense hardcore wrestling matches. The Lunatic Fringe Dean Ambrose Exits WWE After Getting Assaulted by Bobby Lashley a Night After WrestleMania 35.
Workout of Jon Moxley
Jon Moxley trains for all major aspects of fitness that is strength, power, endurance and speed. He performs conditional training, powerlifting and also does callisthenics, which is part of his body weight resistance training.  His training video for WrestleMania 32 got good appreciation on the Internet, where he was seen performing an intense form of push-ups, cycling, running in Las Vegas desert. Needless to say, just like any other athlete, he also concentrates on core training. Let us have a look at glimpses of his workout in the videos below.
Dean Ambrose Workout in Desert 
A Glimpse of Jon Moxley Workout 
Diet of Jon Moxley
Dean Ambrose doesn't bother much about the aesthetic look, but he still looks quite chiselled on screen. Having said that he does not refrain from having favourite meals but at the same time makes sure to burn it out in the gym. His meal includes the proper proportion of carbohydrates, proteins and fats. Moxley also incorporates salad in his daily meal for fibre intake and sometimes also combine it with a bowl of soup.
Jon Moxley was the member of famous WWE faction The Shield which had Seth Rollins and Roman Reigns as other members. Jon Moxley left WWE in April, 2019 just a night after WrestleMania 35. As per Tumblr's list of Top Pro-Wrestlers 2019, Jon Moxley ranks amongst the top ten.  Moxley recently grabbed attention by defeating Kenny Omega at AEW Full Gear 2019, which reminded fans of ECW days.