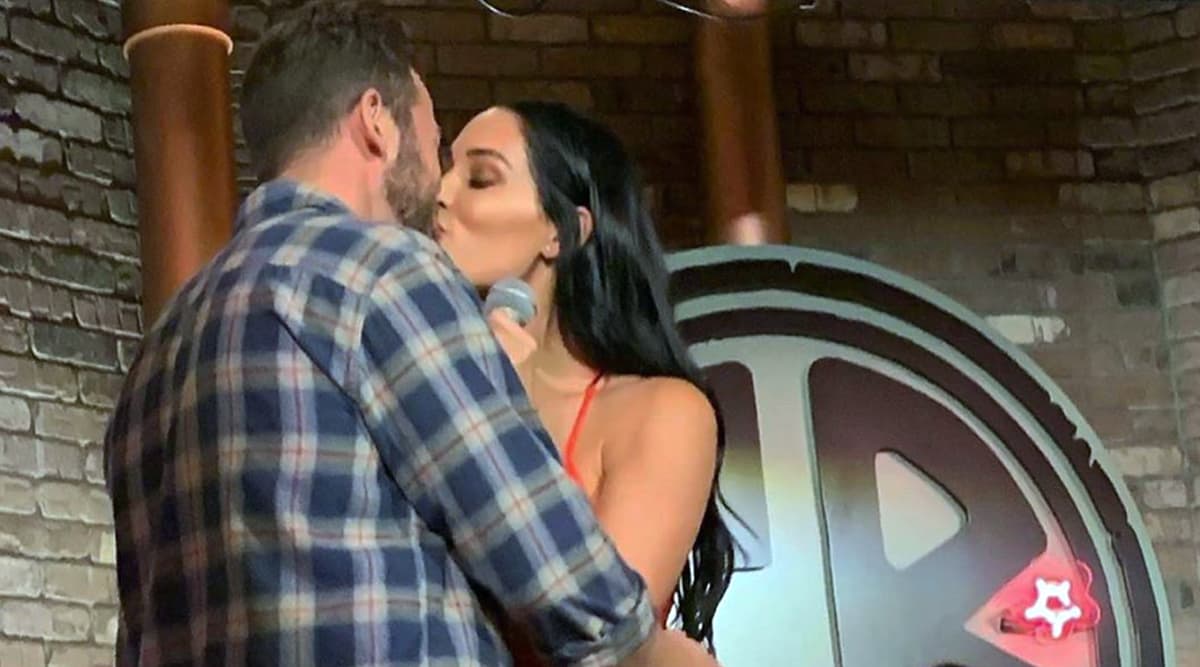 John Cena and his girlfriend Nikki Bella split almost a year ago. And while the wrestler would like to maintain a silence on his failed relationship, ex-girlfriend Nikki Bella seems to be clearly charmed with her new partner Artem Chigvintsev. Bella has been more vocal about the breakup and is too happy and satisfied with the new man in her life. Giving some details from between the sheets, she revealed that her sex life is the best it has ever been. John Cena and Nikki Bella in Happier Times: WWE Couple Looked Perfect and These Pictures are a Proof.
Nikki Bella was a part of a podcast hosted by her sister Brie Bella. On the show, the sisters got quite candid and Nikki was okay to talk about the new man in her life. One of the fans put forth a question about the bedroom adventures with her new partner and Bella did not mind revealing it all. She said, "Oh, 100 percent. The best I've ever had. Like, the vagina smiles every time. Artem and I have an amazing sex life."
Artem Chigvintsev is Nikki's former Dancing with the Stars partner and she added how being a dancer only acts as an advantage. Talking about the good points of him being a dancer she added, "When they say dancers are the best, let me tell ya… Once you have a dancer, you don't go back. [Dancers] have, like, this feminine energy and then when it gets to the bedroom, that's when the man comes out." Bella even said that there will "never not orgasm" when she is with him. That's quite a low blow for Cena.
Recently, on a talk show Watch What Happens Live Cena was asked about his split with ex-fiance and he chose to stay mum. He mentioned that it is a personal business and should stay that way. Cena and Bella had been dating for almost six years and were about to walk down the aisle. But the couple called it quits just a few days before their marriage.