Fans of wrestling couple John Cena and Nikki Bella were extremely saddened to know the beloved couple had called off their wedding. The couple was about to tie the knot in just 3 weeks. The wrestling pair got engaged in April 2017 when Cena proposed to his long-time girlfriend on the live broadcast of Wrestlemania 33. The couple was supposed to be married on May 5, 2018. The wrestler shared the piece of heartbreaking news on his Instagram. A joint statement released by them said, "While this decision was a difficult one, we continue to have a great deal of love and respect for one another. We ask that you respect our privacy during this time in our lives," their statement said.
We do not know yet what exactly fueled the much in love couple to part ways but we cannot get past the fact about how lovely and cheeky they used to be in each other's company. A look through some of their pictures from the past is a proof of them being the perfect couple, giving couple goals to many admirers out there!
Take a look at John Cena and Nikki Bella's pictures from the happier times. 
Smiles and Mush Go Together!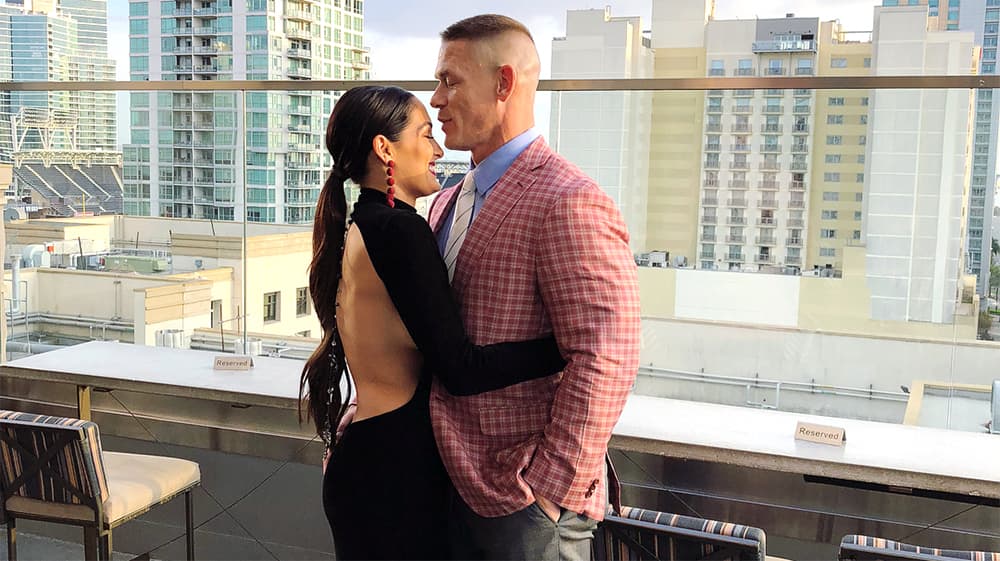 Nikki loved flaunting their love on social media and would post their pictures very often. In this one they look so beautiful and her smile says all about her happiness around John.
The Subtle & Classy Romance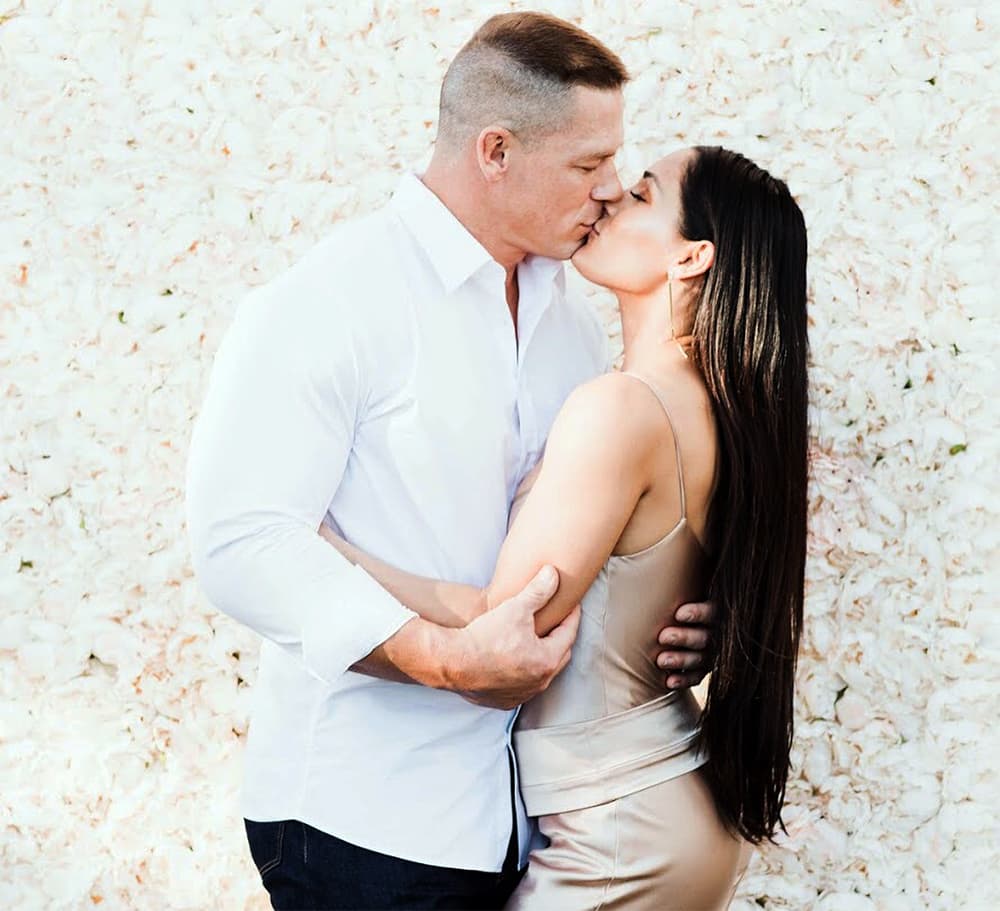 Nikki was very excited about the wedding. She captioned this picture 'Soon to be' and this very picture depicts so much romance! They look love struck and put a classy display of romance.
Nikki Just Couldn't do Without Him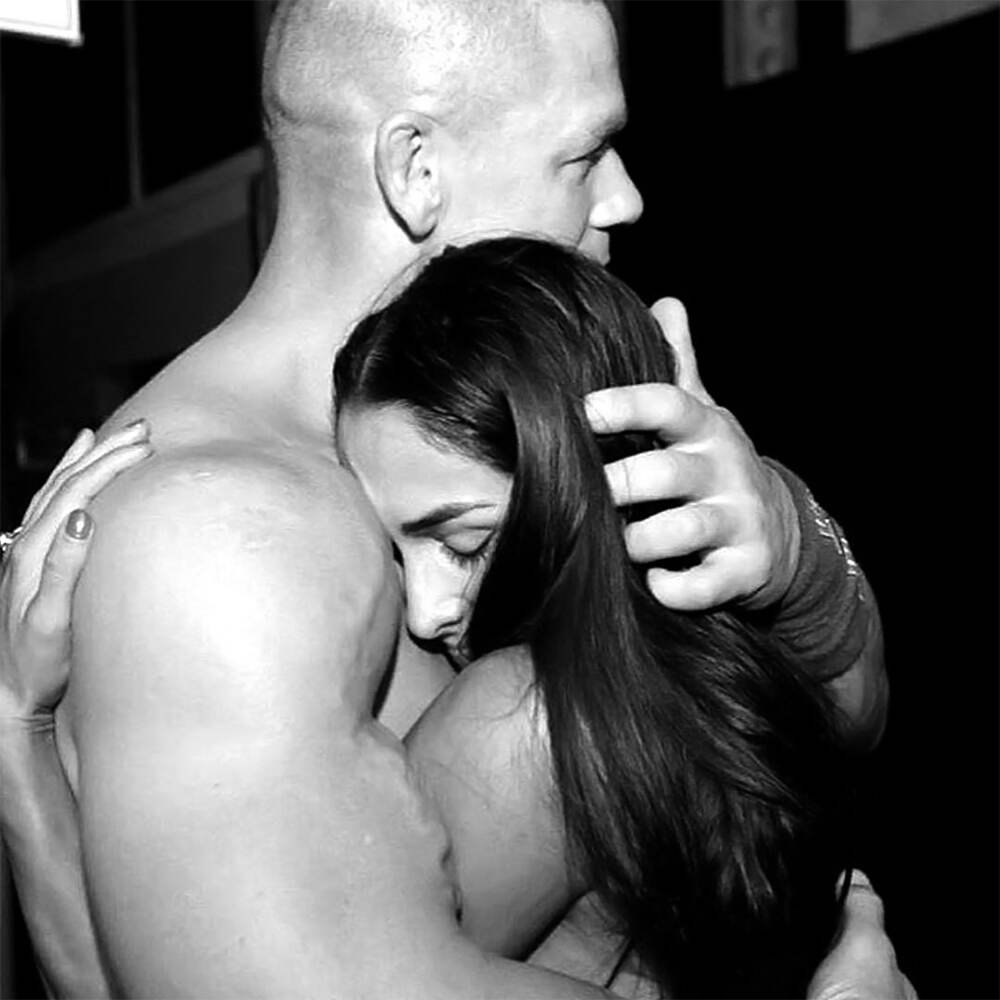 Nikki had posted this when John Cena left for the world tour of Ferdinand movie. In the caption she mentioned how she missed him from the moment he had left. She could not stay away from him for long periods of time. So adorable are these two!
It's All Hugs & Kisses for Them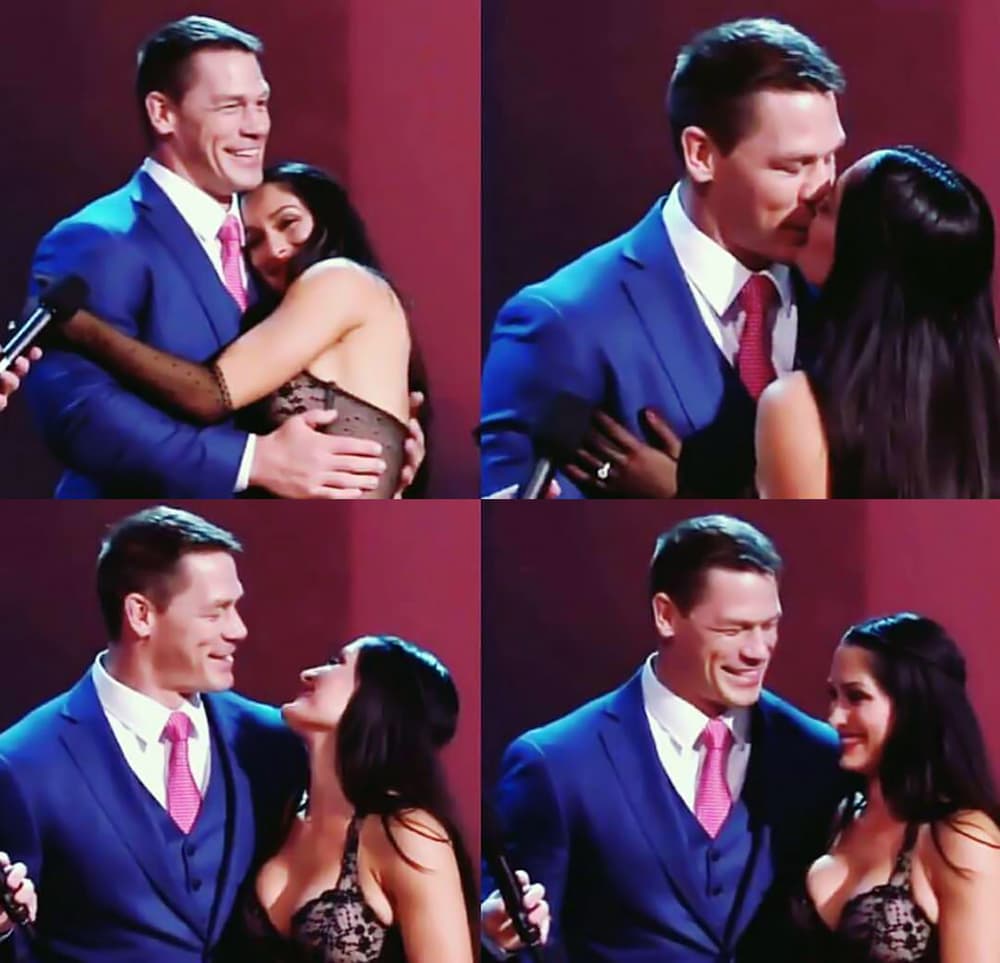 This one is from Dancing With The Stars when John Cena appeared to support Nikki Bella. Nikki did a brilliantly sexy performance on the show and Cena was supportive of his fiancee. They looked so adorable!
The Kiss of Acceptance!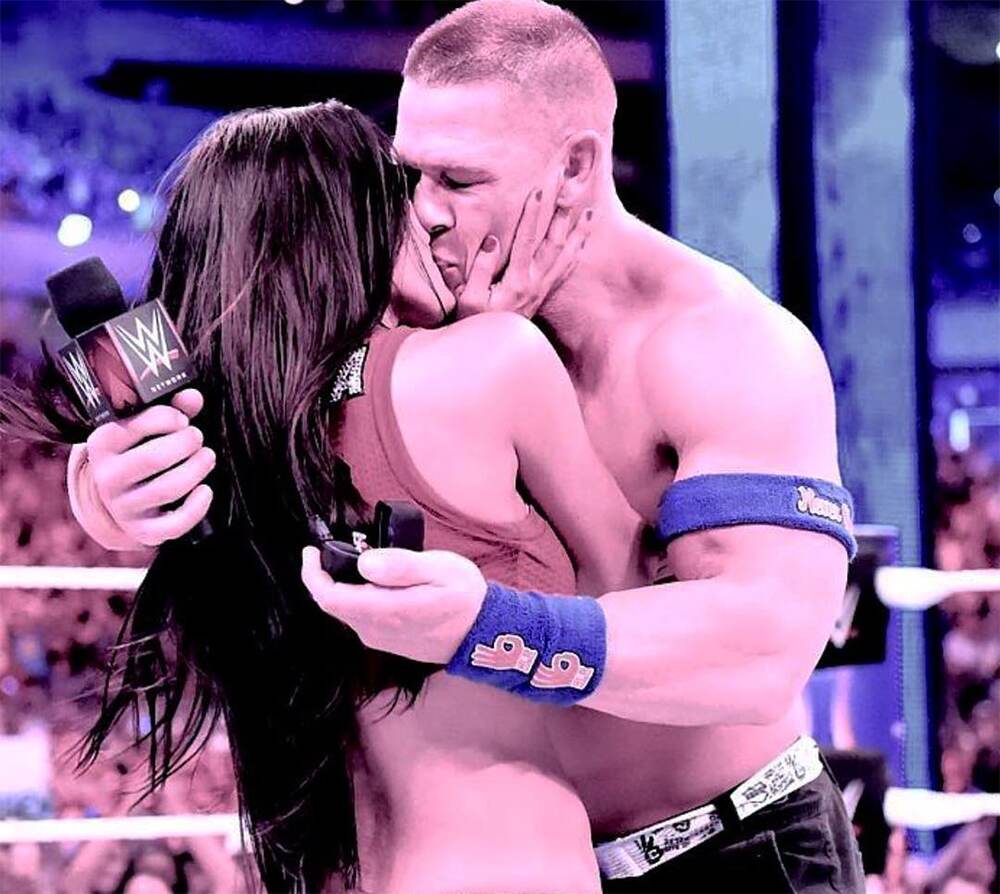 It was one of the best days for Nikki Bella when Cena surprised her in the most romantic way, proposing her in front of a live audience during the Wrestlemania 33. The momentous occasion sealed with a kiss!
Doing the Prom Night Right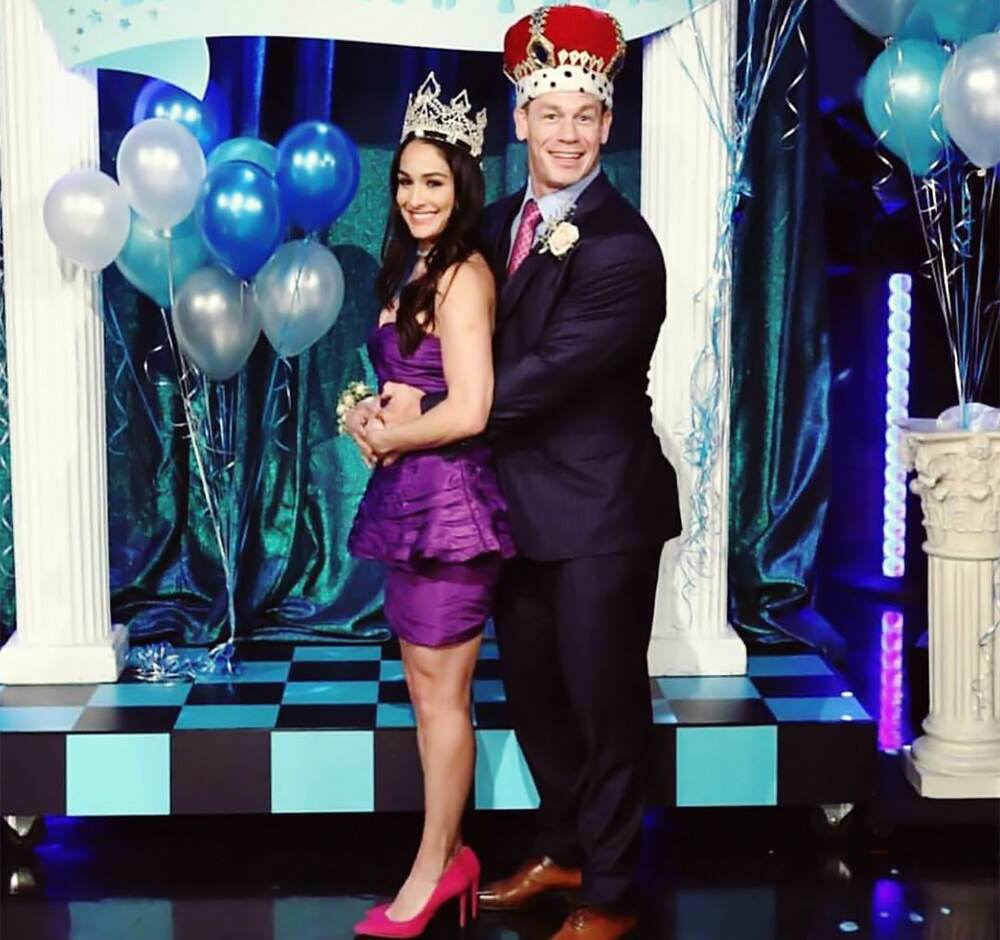 John Cena and Nikki Bella got to do a prom night, a surprise by Nikki for him during their appearance on The Ellen Show. They totally looked excited like a college students and dressed perfect for the occasion.
Fun & Romance Hand-in-Hand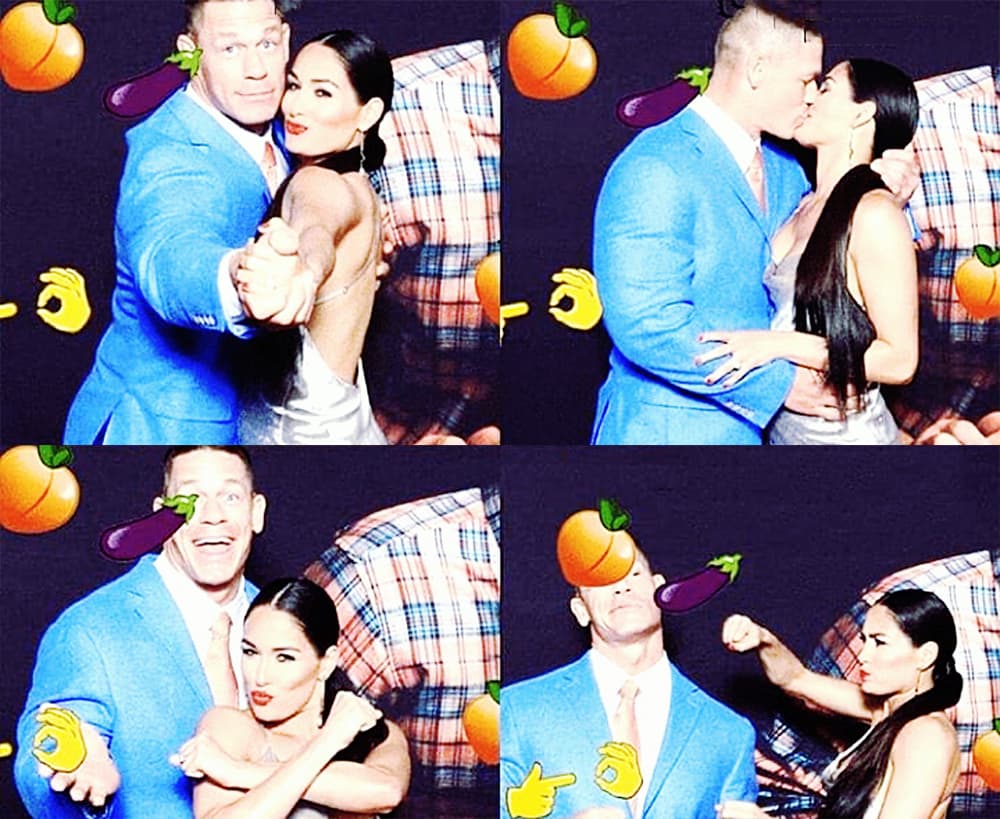 This one is from their attendance at the Blockers movie premiere which had John Cena in the prime roles. The pictures show how their fun and romance went along well. Nikki too was very supportive of Cena at all times and posted a nice and positive review of the film.
These pictures speak volumes about their relationship and love for each other. Be it a simple hug or a kiss on the forehead, their genuine expressions talk more about them. These are just some moments from the couple's life and there are many more which in every way showed how they were just perfect! Wonder what went wrong among them to part ways!