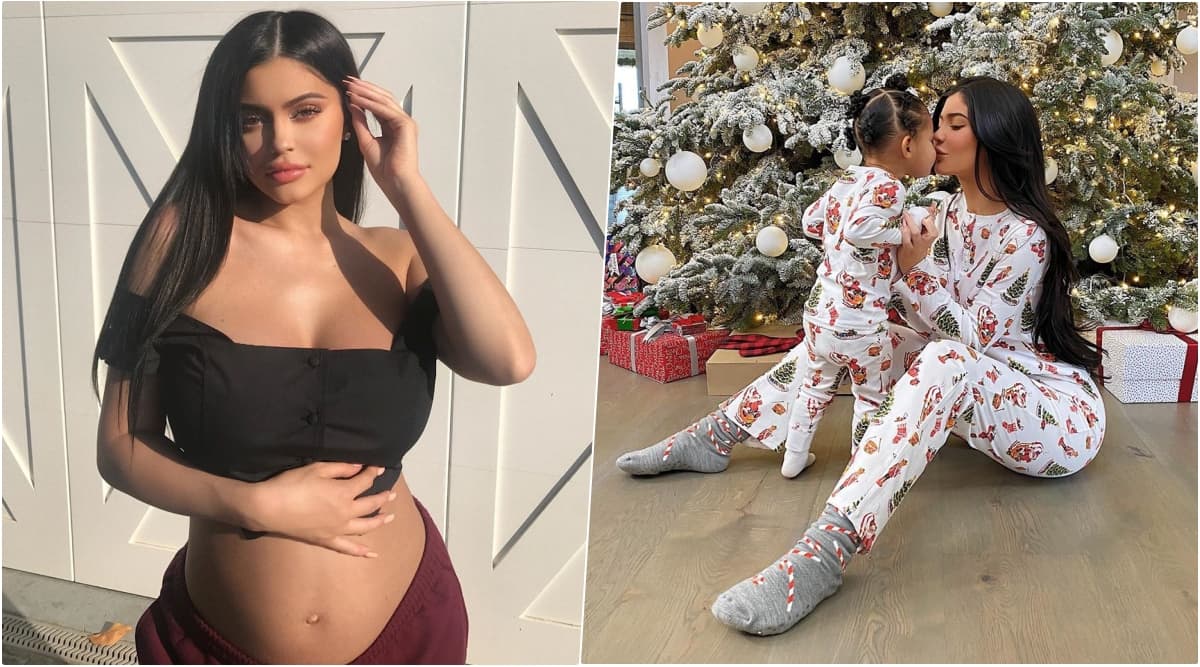 Call me dramatic but Kylie Jenner's pregnancy announcement was mother of all breaking news. Despite people having an idea about beauty mogul's pregnancy, the news of Kylie delivering a baby girl on February 1, 2018, stopped the time. It was that a big deal. And two years later, Kylie Jenner's daughter, Stormi Webster is gonna turn 2, and the gorgeous mother just cannot keep calm. The young mother is currently busy, planning for her precious daughter's birthday parties. Ahead of all the surprises that we eagerly wait to unfurl, probably more than Stormi, the 22-year-old make-up mogul shared a throwback picture of herself, when she was pregnant with her daughter.
Kylie on January 8 took a trip down memory lane by posting a stunning photo of her gorgeous self and baby bump on her Instagram. If you remember, the Keeping Up With The Kardashians star kept her entire pregnancy entirely under wraps, only sharing the BIG news after the family welcomed her firstborn. Now she has been reminiscing her pregnancy journey. Kylie Jenner's Daughter Stormi Gets a Freakin' Life-Size Doll House As Early Christmas Gift From Grandma Kris. 
As we said, it is a rare photograph from the reality TV star. In the photo, we see Kylie wearing a black off-shoulder crop top that beautifully accentuates her baby bump. She chose to wear a comfort maroon bottoms, to enjoy the sun rays, falling on her cheeks, enhancing that pregnancy glow. We are so drooled! At the time of writing this, the youngest member of the Kardashian-Jenner clan received more than 4 million hearts, just two hours of posting the throwback. Kylie Jenner Look Book: From Instagram Famous Lips to Perfectly Contoured Face, Here's How to Steal Her Look!
She captioned the image, "Throwback, pregnant with my baby girl. I can't believe my daughter will be two soon.. #stormi." Even we can't believe that time flies so soon. It feels like yesterday when Kylie's fans were thrilled to hear the news of her giving birth to her first child.
Here's Throwback Pic of Kylie:
We all know Stormi's birthday is going to be no less than a dream. Her lavish 1st theme park birthday party is still in talks. The soon to be 2-year-old also received a giant dollhouse as a pre-Christmas present from her grandmother, Kris Jenner. We can't keep our calm for little Stormi's birthday and see what the Jenner-Kardashian's has to offer.