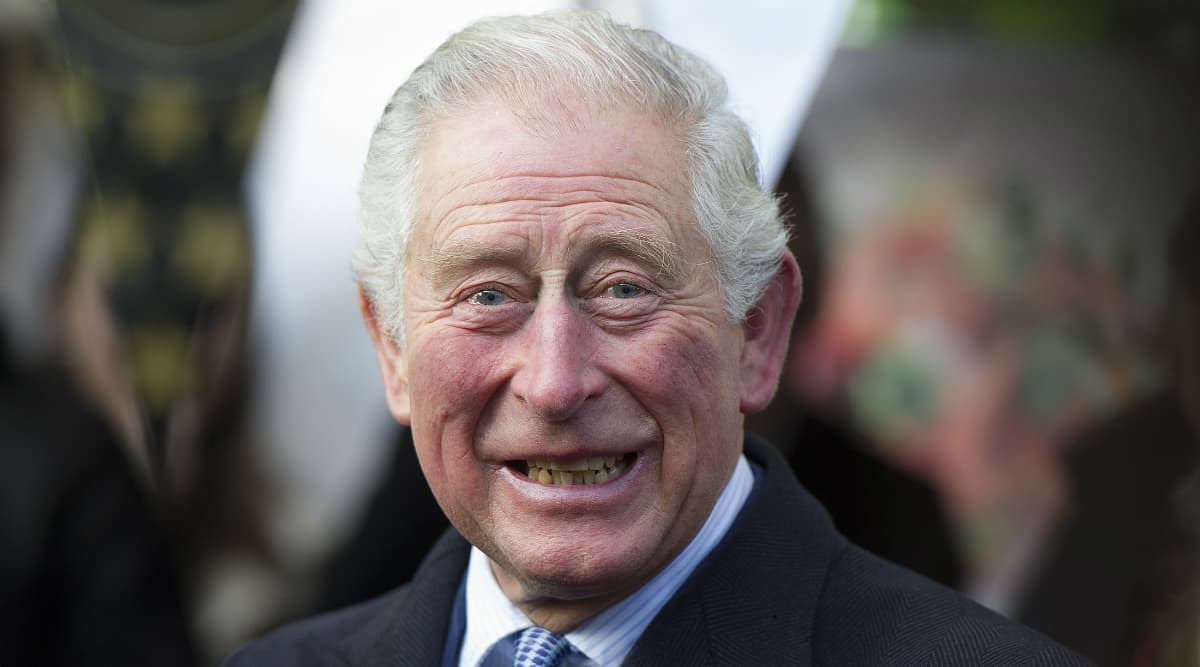 Prince of Wales, Charles, is celebrating his 71st birthday this year on November 14. He is the heir to the throne of United Kingdom of Great Britain and Northern Island, or in simple words, one can say he is the future King of Britain. Prince Charles, as he is fondly called, has been in the spotlight since he was born. Charles has led an intriguing life, where he has been a part of many firsts for the 'Royal Family'. Britain's Prince Charles Visits Bangla Sahib Gurudwara in Delhi, Tries Flipping 'Chapati'.
Prince Charles has also been involved in a lot of controversies throughout his life. There are many aspects of his life that not many people may not be aware of. His stature is revered worldwide given that he is a part of so many charity organisations. As Charles, Prince of Wales, celebrates his 71st birthday this year, we at LatestLY, bring you some of the interesting facts and trivia about him.
Prince Charles was born on November 14, 1948, at Buckingham Palace in London. 

It is a little known fact that Prince Charles has been the Duke of Cornwall and Duke of Rothesay since the age of 4 (since 1954).

Prince Charles also happens to be the oldest and longest-serving heir apparent in the history of Britain. He is also the longest-serving Duke of Cornwall and Rothesay.

At the age of 10 only, Charles was handed the title of Prince of Wales in 1958, which also makes him the longest-serving in UK history. He surpassed that record of Edward VII in September 2017.

Prince Charles is the grandchild of King George VI and Queen Elizabeth. Son of Prince Phillip and Queen Elizabeth II, Prince Charles is the next in line to the throne of Britain.

In 1955, it was announced that Prince Charles would be attending school instead of having a private tutor – it made him the first heir apparent in the Royal Family to do so.

In 1967, Prince Charles again broke a royal tradition when he decided to join a university and not British Royal Forces – which was a norm till that time.

In 1970, when he graduated from Cambridge University, Prince Charles became the first Royal heir apparent to earn a university degree.

When Prince Charles made his maiden speech in the House of Lords in 1974, he was the first Royal since King Edward VII in 1884.

If Prince Charles becomes the King of Britain, he will be the oldest person to do so, as the current record is held by William IV, who became the King in 1830 when he was 64.

Not many know that Prince Charles has served in the Royal Air Force and Royal Navy from 1971 to 1977.

Prince Charles had a very controversial stature when it came to his personal life. Be it her first marriage with Lady Diana Spencer (Princess Diana), his extra-marital affair with Camilla Parker (who is now his wife), divorce and death of Princess Diana, and more – these topics attracted a lot of bad press in his hay days. Prince Charles happens to be the only member of the Royal Family who had a civil wedding and not a church wedding.

Prince Charles founded 'The Prince's Trust' in 1976, and since then has established more than 15 charitable organisations. Not many know that he the patron of over 400 charities in the UK.

Prince Charles has two children (with Princess Diana) – Prince William (b. 1982), and Prince Henry 'Harry'(b. 1984).

Have you ever thought of his full title? Well, try to remember this – His Royal Highness Prince Charles Philip Arthur George, Prince of Wales, KG, KT, GCB, OM, AK, QSO, PC, ADC, Earl of Chester, Duke of Cornwall, Duke of Rothesay, Earl of Carrick, Baron of Renfrew, Lord of the Isles and Prince and Great Steward of Scotland.
As Charles, Prince of Wales, celebrates his 71st birthday this year we at LatestLY wish the longest British monarch-in waiting a very 'Happy Birthday' and wish him a long healthy life. Also, we hope the above facts about Prince Charles enthralled you as much as it did us.
Note: The above pointers about Charles, Prince of Wales, are sourced from various sources on the Internet, and LatestLY doesn't vouch for the authenticity of it.