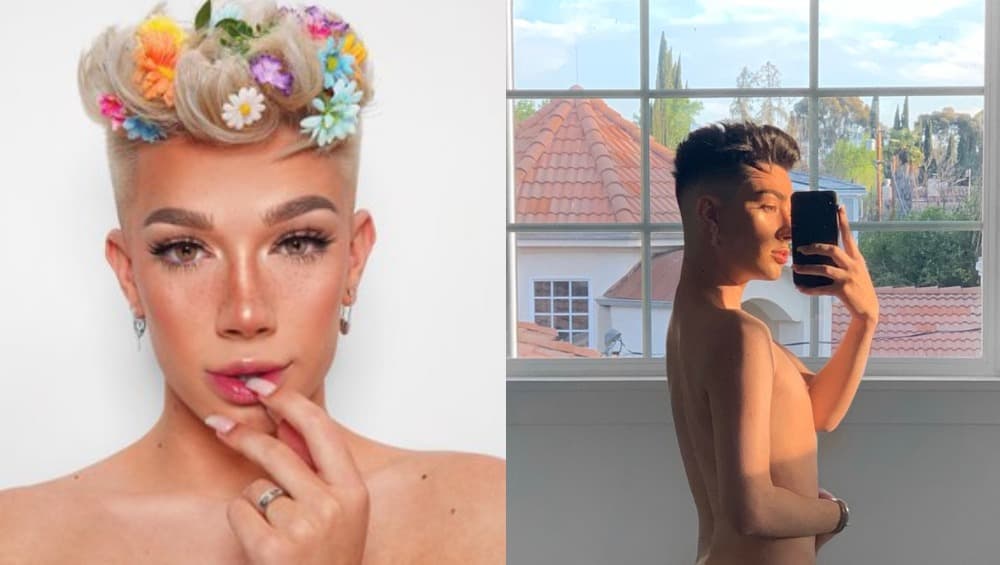 Controversies have kind of made best friends with sister, James Charles. Right from the infamous Tati Westbrook-James Charles fight on YouTube in which the former beauty mogul "revealed" the latter to now James Charles being accused by fans to be identifying as a woman on Tinder to match with straight men, drama has never left the beauty influencer. So here we are with this week's tea. Charles' relationship status on Tinder is being called "complicated" online by his fans and critiques who just recently was complaining about Tinder continuously deleting his dating profile. He cited that they did so over the "fears of catfishing".
However, now that his dating profile was verified by Tinder to reduce any confusion, he is being called out for him lying on his dating profile to get straight men. James reportedly lists his gender as female and some people call it an "deliberate" attempt to match with straight men.
James Charles Tinder Bio
James' Tinder bio reportedly read earlier while Tati Westbrook has accused him of "manipulating people's sexuality": "I am in fact not a woman but I do wear makeup for a living and some straight guys apparently can't tell the difference so I guess that's a good thing and now here I am so hi I'm James."
Tati Westbrook accused reportedly had earlier accused Charles for manipulation citing an incident in which he allegedly "tried to coerce a straight waiter into hooking up at a restaurant." "You are using your fame, your power, your money, to play with people's emotions.You're threatening to ruin them. You're threatening to embarrass them, and you're doing that to have them behave sexually in your favor, even if they're straight." Tati said in a later-deleted YouTube video.
A recent viral screenshots of James Charles profile has his bio that says: "Looking for a tall funny guy to solve escape rooms & watch horror movies with. Please don't harass me, ask for weird things, or report me for being a catfish. Just genuinely looking for love like everyone else."