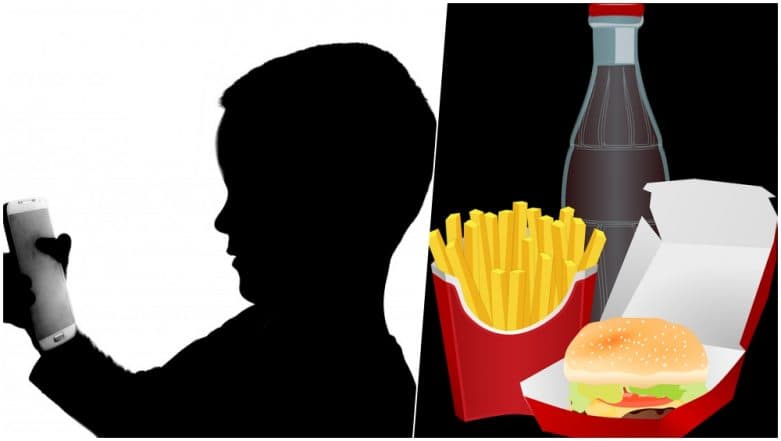 911 is strictly an emergency number but there are several incidences when people have called to report something very basic or nothing close to an emergency at all. Recently, the Michigan police had their phone ringing but it was a child calling them with a McDonald's order. A 5-year-old boy wanted McDonald's food delivered to him. But what's surprising is that a police officer actually fulfilled the little one's request by driving to his home and delivering food from McD! Ohio Teen Calls 911 After Father Took Her Phone Away for Parental Disciplines.
Iziah Hall, a 5-year-old resident from Michigan was craving for some fast food on early Sunday morning. With his grandmother sleeping, he decided to utilise the best help and ended up dialling the emergency services. The dispatcher on the other side who answered Hall's call confirmed what he wanted when she heard, "Can you bring me McDonald's?" The boy repeated that he wanted McDonald's. Kuberski said, "No I can't bring you McDonald's," and kept the call. Woman Called 911 to Report About Whales Getting Closer to Their Boat, Gets Trolled Online, Watch Video.
She later informed a Wyoming police officer Dan Patterson about the call who was amused by the little one. Patterson decided to go to the kid's house and check if everything was okay, but on his way, he stopped at the fast-food chain to pick up the parcel anyway. He told ABC, "I figured 'hey I'm driving past McDonald's on my way there and I might as well get him something." We are sure the child would have been happy to see a meal delivered by the police themselves. But it is sure not a healthy habit to call 911 in such cases.
Talking about the call Kuberski said, "We get a lot of people who are letting their kids play on their cellphones and a lot of them are deactivated and parents don't realize they can still call 911." Although she appreciated Patterson's efforts of taking along McDonald's parcel for the child.