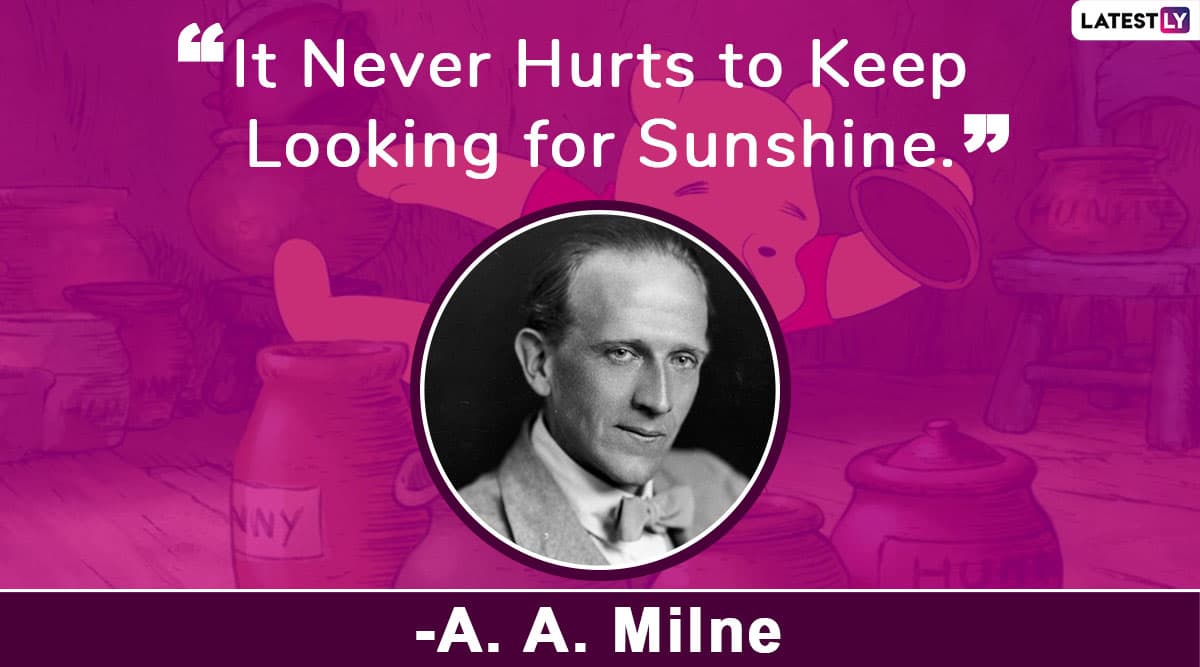 When we talk about our childhood, we cannot help but mentioned the comics and shows that shaped our path. From the teachings in our bedtime stories to be beautiful messages in Winnie the Pooh, there is a lot that we still go back to. From time to time, it is surreal to celebrate these elements of our life, and how can we do that without thanking the one and only A. A. Milne? Alan Alexander Milne born on January 18, 1882, penned the iconic Winnie the Pooh books. As we celebrate A. A. Milne's birth anniversary, fans love to look back at the beautiful quotes on life that AA Milne believed in. National Winnie the Pooh Day 2020 Quotes and Images: 11 Best Sayings by AA Milne's Iconic Character for Every Facet of Life.
Alan Alexander Milne started her career in writing as a playwright, before the startling success of Winne the Pooh steered him towards novels. A veteran of the British Army, he served in both world wars and graduated from Cambridge in 1903. He contributed humorous verse and whimsical essays to Punch, going on to join the staff in 1906 and becoming an assistant editor. During this time he also wrote several plays.
Milne produced a list of children's poems and went on yo write short stories that were included in the Winnie the Pooh books, first published in 1926. The quotes and stories published by the renowned author can put a smile on our face anytime, any day. As we celebrate his birth anniversary, here are some of the best A. A. Milne quotes to remember him by!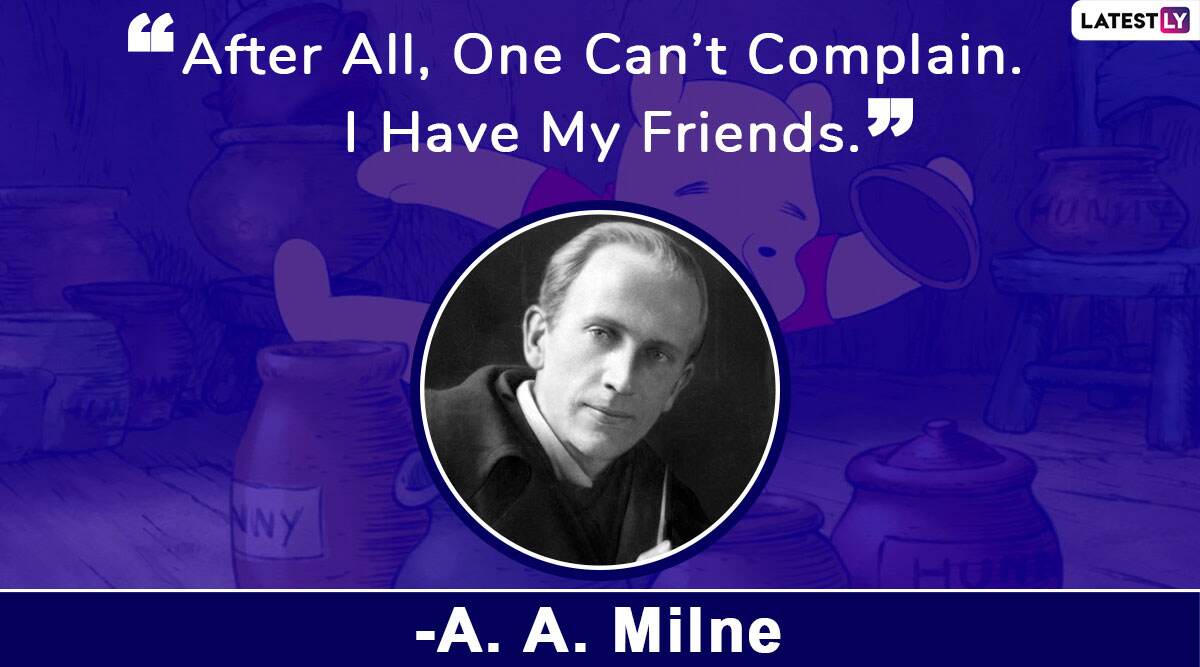 Quote Reads: After All, One Can't Complain. I Have My Friends.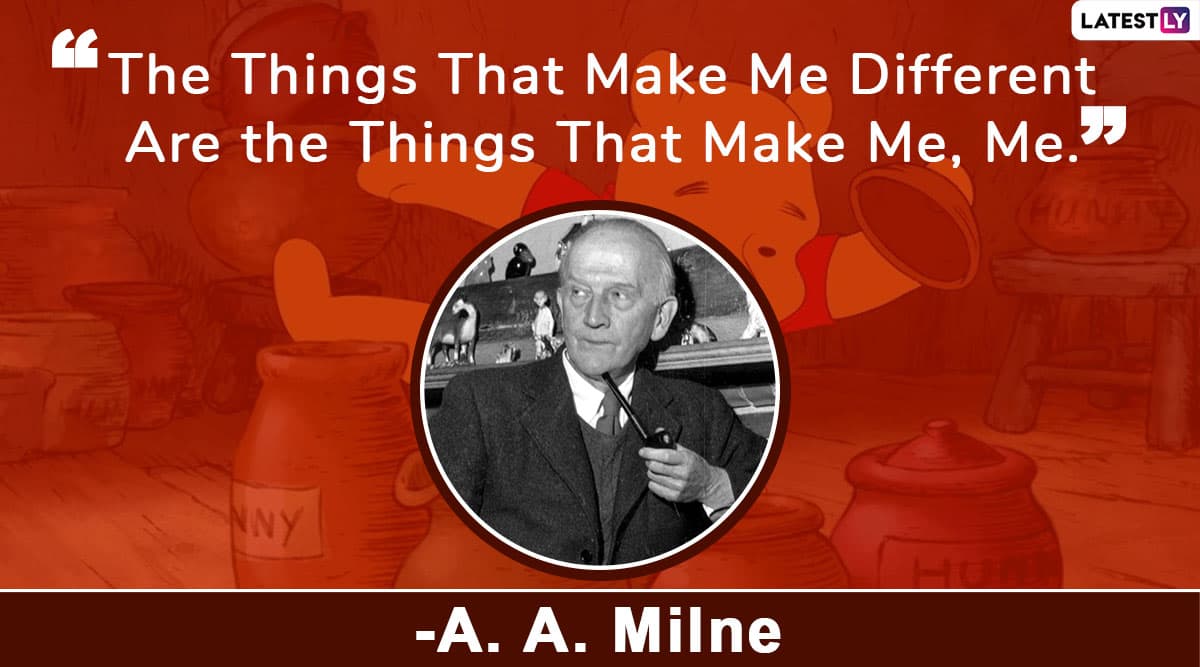 Quote Reads: The Things That Make Me Different Are the Things That Make Me, Me.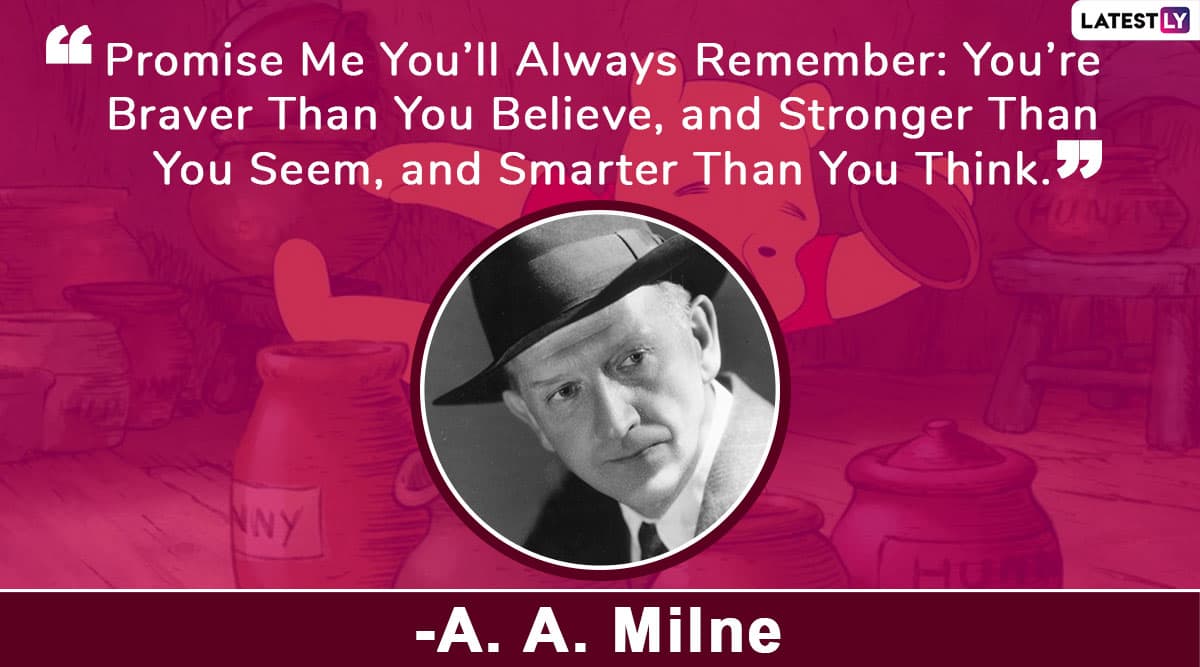 Quote Reads: Promise Me You'll Always Remember: You're Braver Than You Believe, and Stronger Than You Seem, and Smarter Than You Think.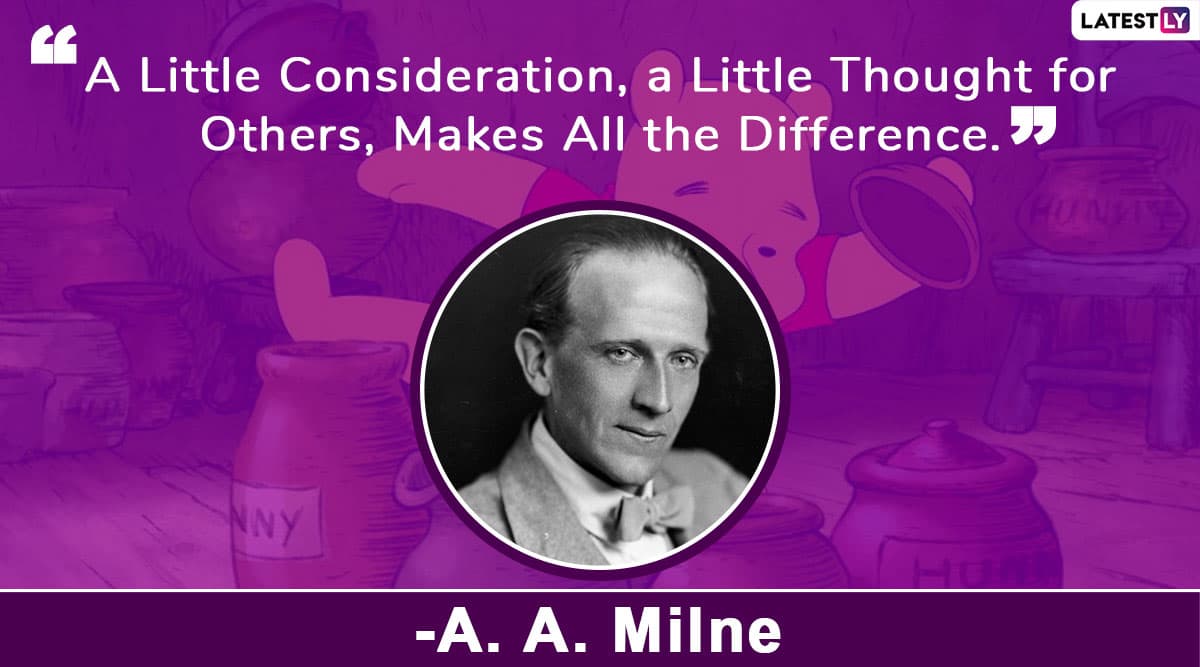 Quote Reads: A Little Consideration, a Little Thought for Others, Makes All the Difference.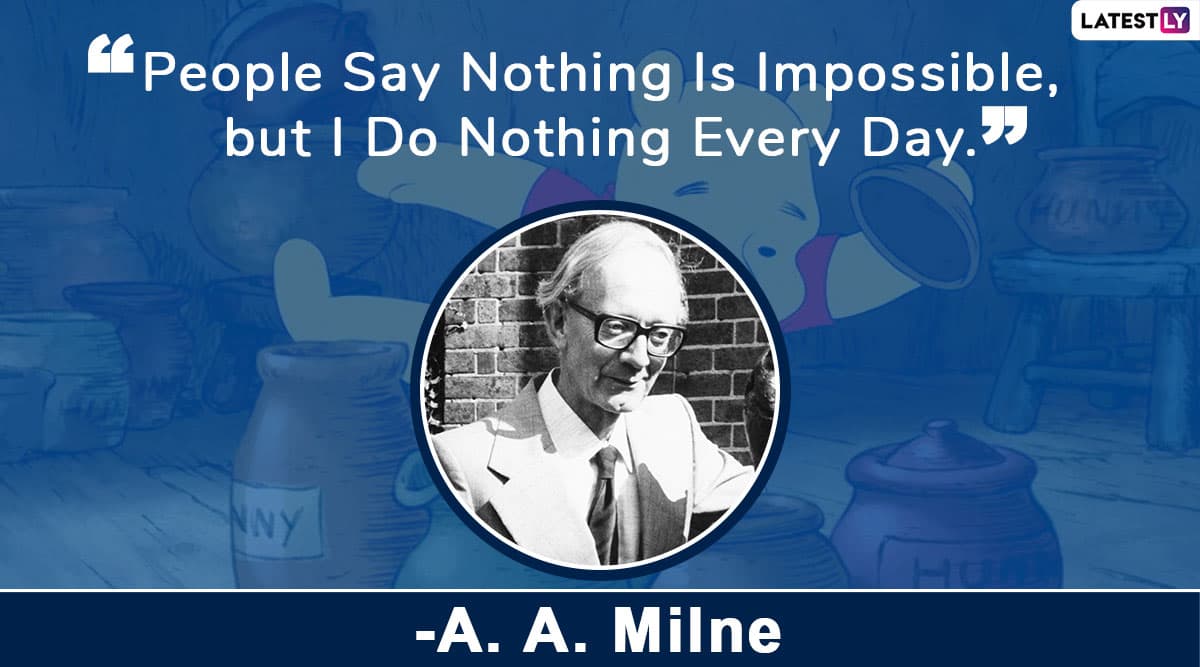 Quote Reads: People Say Nothing Is Impossible, but I Do Nothing Every Day.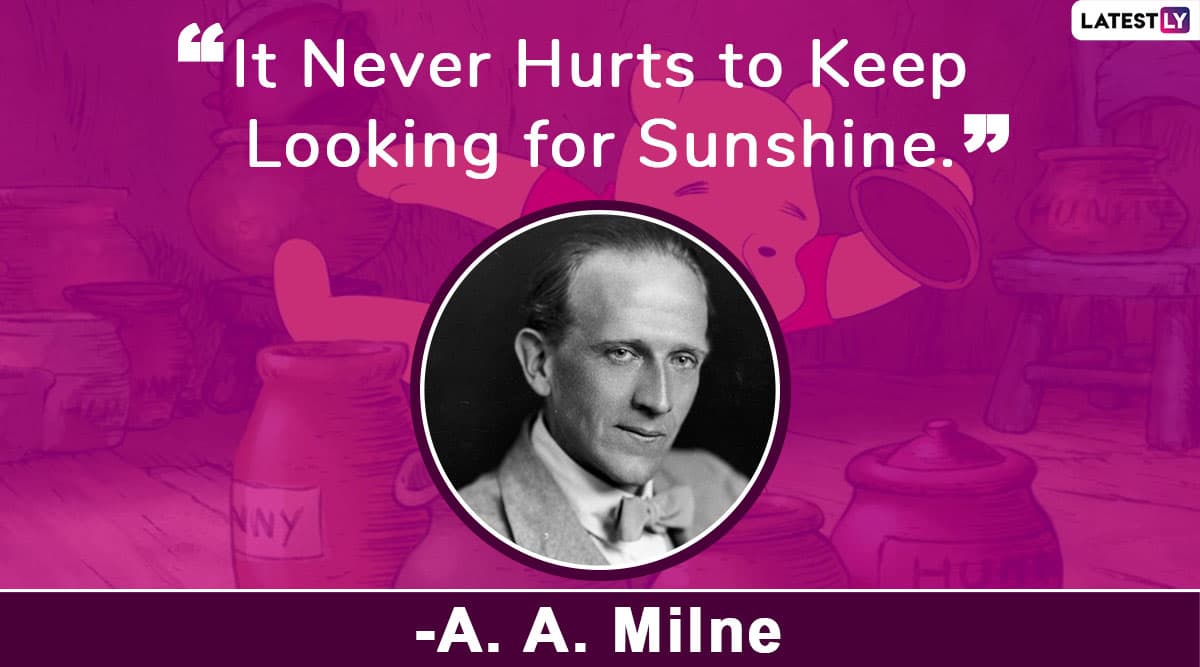 Quote Reads: It Never Hurts to Keep Looking for Sunshine.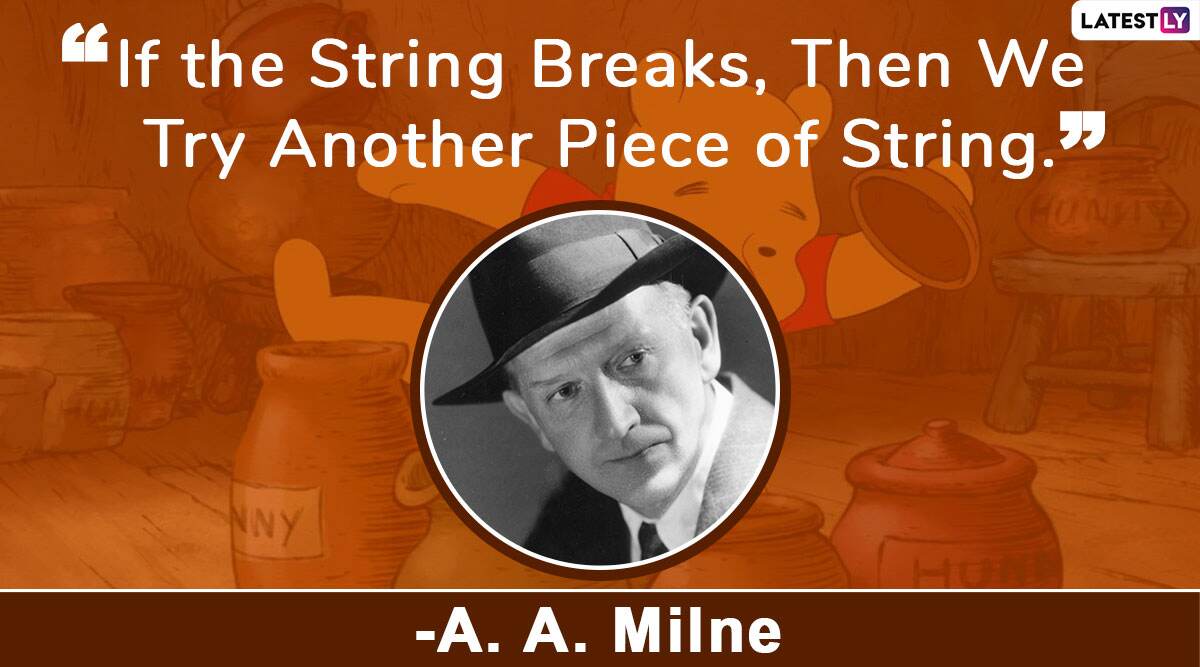 Quote Reads: If the String Breaks, Then We Try Another Piece of String.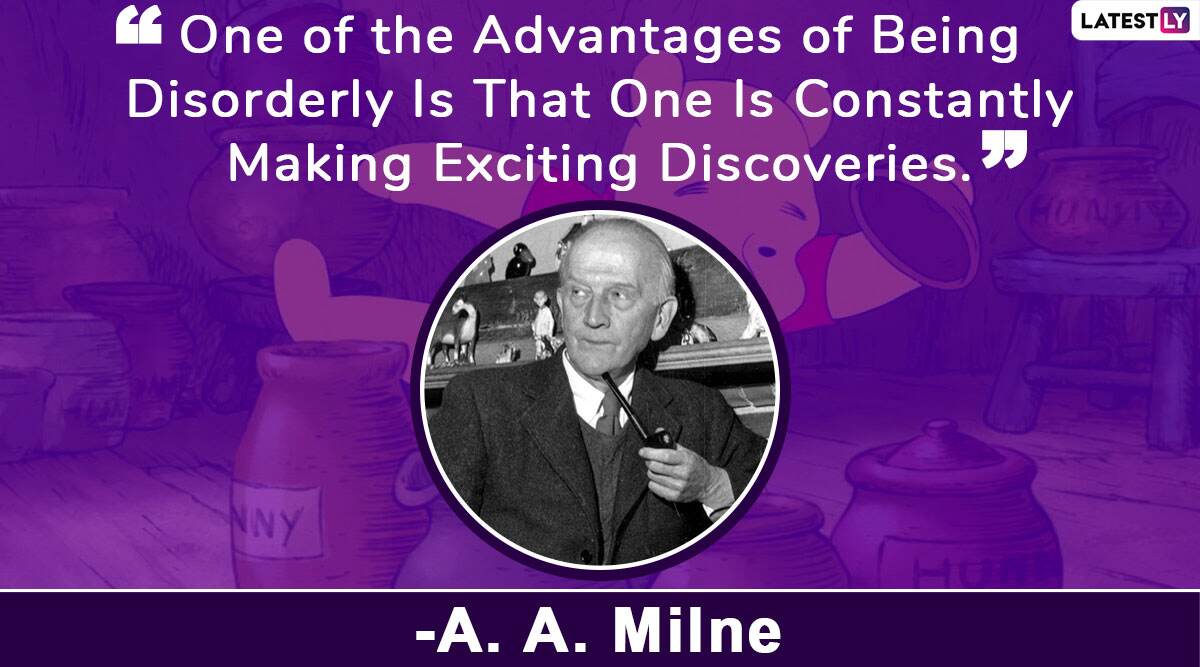 Quote Reads: One of the Advantages of Being Disorderly Is That One Is Constantly Making Exciting Discoveries.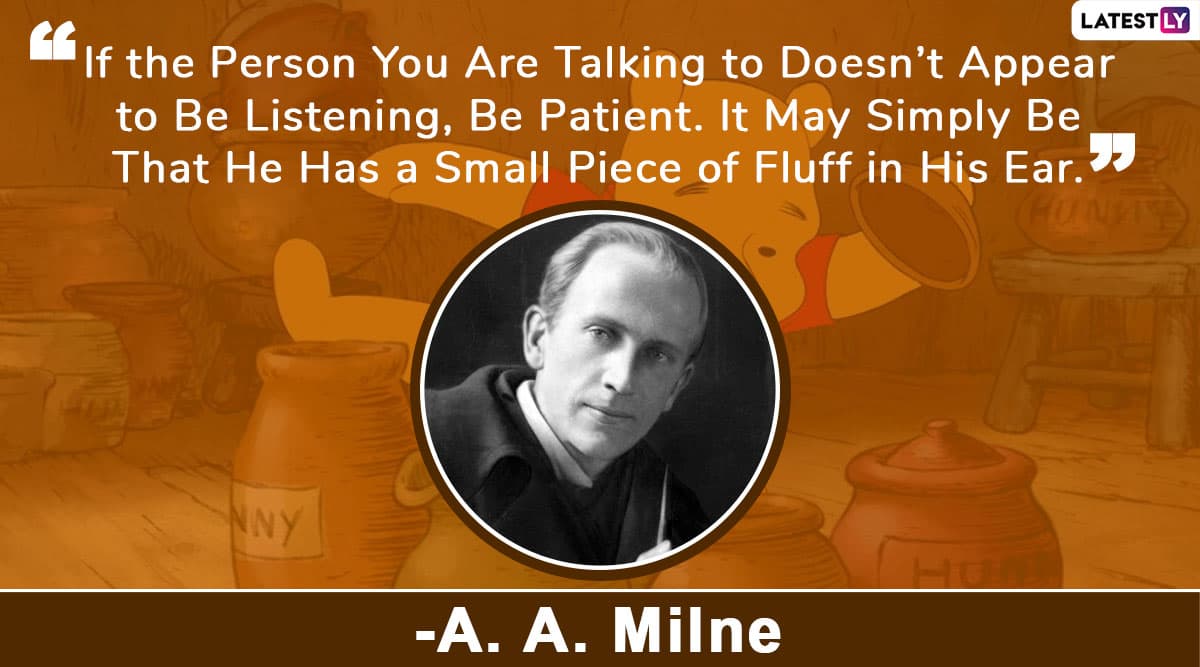 Quote Reads: If the Person You Are Talking to Doesn't Appear to Be Listening, Be Patient. It May Simply Be That He Has a Small Piece of Fluff in His Ear.
These quotes and snippets are just some of the most genius work created by the celebrated author. There is no doubting the fact that AA Milne's creations continue to touch and inspire millions across the world. He managed to capture the innocence of life and its various offerings in a way that nobody else could, with simplicity. And here is hoping that these words continue to inspire and warm kids who are reading, watching or hearing his work.