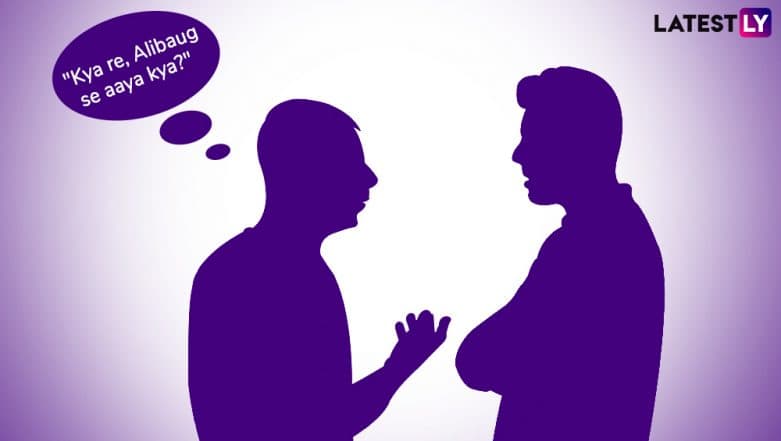 Among the regular conversations, we all have used some phrases which we don't think twice about. One of the very commonly used phrases is "Kya re, Alibaug se aaya kya?" which means the person is foolish or naive. An Alibaug resident Rajesh Thakur has now filed a petition to the Bombay High Court to ban the use of this phrase, which offends and humiliates the residents of the area which is a very famous beach destination in Maharashtra. The petitioner claimed that the village of Alibaug has the highest literacy rate in the entire Raigad district. Mumbai to Alibaug in Just One Hour! Now Take Your Cars via Sea As Ro-Ro Service Likely to Start by May 2019.
Rajesh Thakur is a businessman from Alibaug and has heard the phrase at several meetings he attends. People use it to him to demean his work. As per his petition, the phrase is used in Maharashtra to address someone who is considered "foolish" or "naive" and is "highly objectionable". The petition states that the coastal town of Raigad district is known for its tourism. There is a rich cultural history to Alibaug and it has a higher literacy rate compared to other villages in the district.
The petitioner has thus asked the Bombay HC to ban the use of the phrase which stereotypes or rather ridicules the residents. "Every time the petitioner hears this dialogue, he gets hurt sentimentally. This phrase always makes an adverse emotional impact on the petitioner and every person of Alibaug," the petition reads. It states that despite having such a rich history, culture and active tourism it is not fair to brand the people as illiterate or someone who does not have any understanding or common sense. Meaning of 'Bhosadike' in Sanskrit Shows 'Sir, Are You Well?' Is The Viral WhatsApp Message True or Hoax?
The plea was this week before a bench of Chief Justice Naresh Patil and Justice N M Jamdar. The hearing on this petition is likely to begin after two weeks. It also states HC to issue directions to the state government, directorate of cultural affairs and Central Board of Film Certification to stop using the offending phrase in any Bollywood movies of Marathi films, serials and comedy shows.