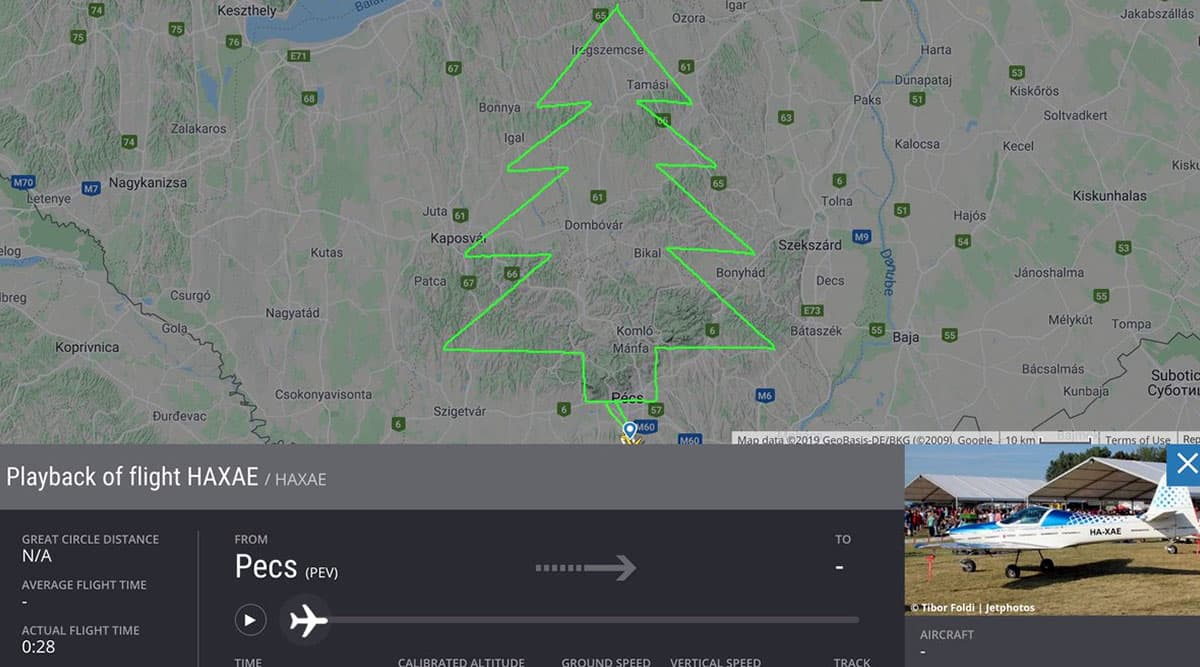 Budapest, December 23: With the Christmas festive season knocking on the door, the practice of airplanes drawing Christmas trees has also taken-off. Flightradar24, a global flight tracking service that provides with real-time information about thousands of aircraft around the world, tweeted the "first ADS-B 🎄 of the year." Christmas 2019: Xmas Tree Traditions Across Countries That Portray Various Traditions And Customs.
On Wednesday, December 13, Airbus's standard pre-delivery A380 test flight decided to mark the festive season by drawing a Christmas tree. "Over the course of five hours, the crew created a Christmas tree over Germany, then completed their flight tests over Denmark," reported the Flightradar. EI Boeing 747 Marks Retirement By Last Flight LY1747 Painting an Aircraft in The Sky (See Pictures).
First, See the Christmas Tree Formation in the Tweet Below
The first ADS-B 🎄 of the year.

📼👀 https://t.co/59NhWe5D7h pic.twitter.com/V0G1bnBvuK

— Flightradar24 (@flightradar24) December 18, 2019
See the Other Aerial Christmas Trees Below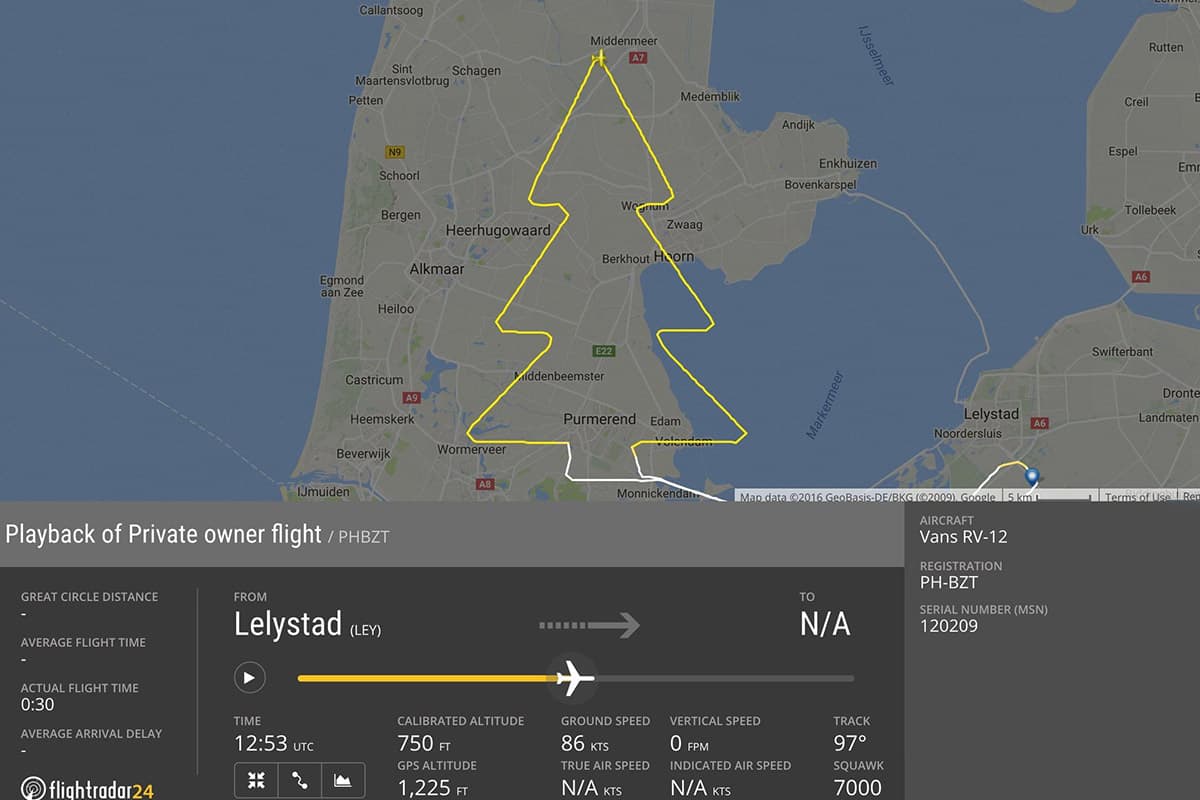 Last year, two pilots attempted drawing the Christmas trees through much smaller aircrafts. On 11 December, 2018, the pilot of G-RVDG had taken to the skies near Northampton to draw a tree, reported the website.
In a previous instance, the pilots had wished everyone a "Merry Christmas" by writing it in green over its path of flying. Over the years, Finnair has also been in the practice of decorating at least one aircraft to mark the Christmas season. They have put three into their Happy Holidays reindeer special livery this year, according to the report.
See the Pic Below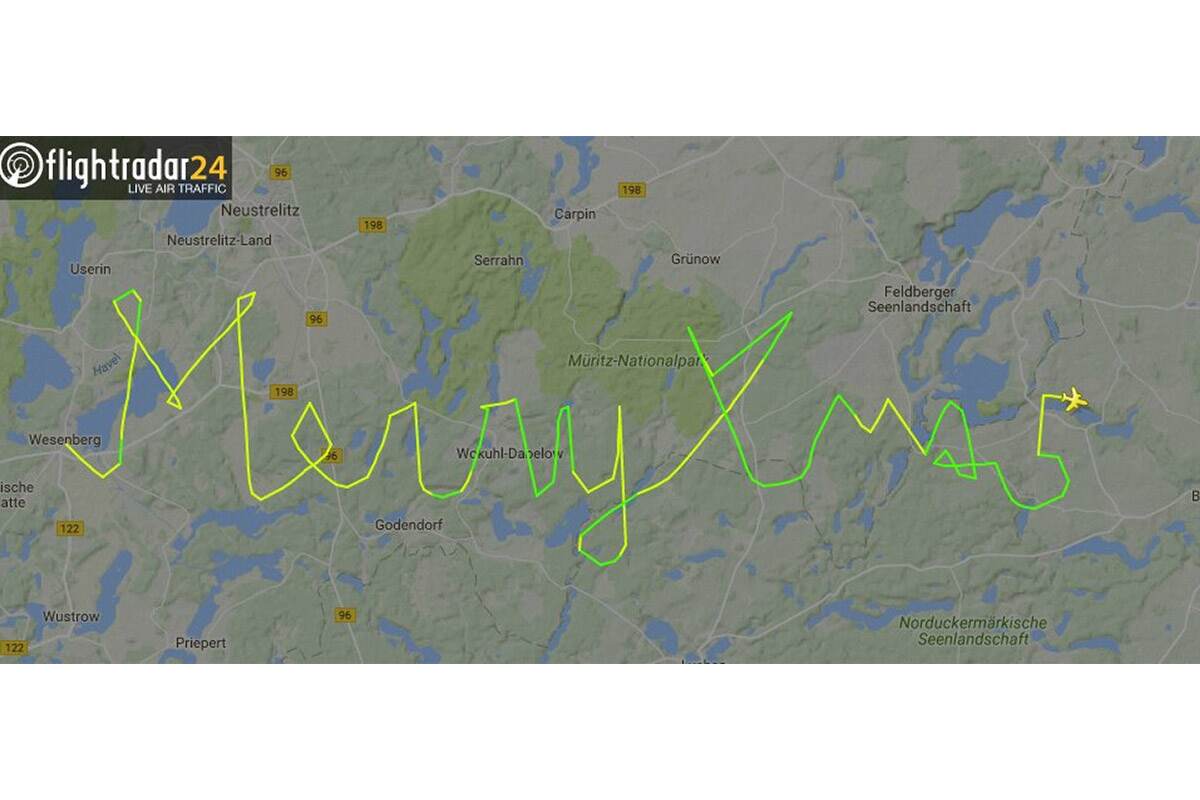 In a similar instance, earlier this year in November, the last Boeing 747 flight for El Al took off its final flight carrying passengers. Before retiring from Rome back to its home at Ben Gurion Airport in Tel Aviv, the Flight LY1747 painted a 747 flight in the sky with the help from Flight Radar 24. About 2 hours into the flight from Rome to Tel Aviv the aircraft, the aircraft drew a special tribute to the 747 in the sky southwest of Cyprus.