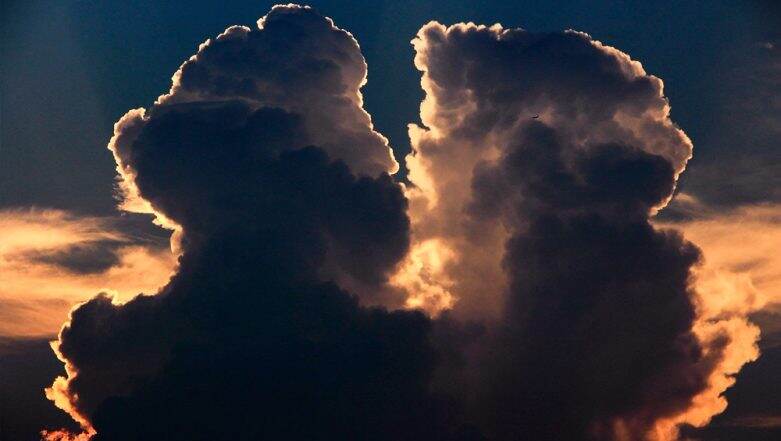 As a child, it was a favourite hobby to spot shapes out of clouds. On any given day or even while going on road trips, watching the clouds pass in different shapes was fun. That's probably how our imagination skills developed and we still enjoy it. From spotting dinosaurs to even most random objects, we have seen so many shapes in clouds. But a recent picture on the internet is exuding so much romance that even users are impressed. Few pictures of clouds taken in China, resembles a couple kissing. The pictures are being shared on social media and people are love-struck with nature's display. Man Walking Through The Clouds is God? Netizens Are Confused With This Video!
The people of China looked up in the sky to see nature paint a romantic picture in the sky in Shaoxing City in east China's Zhejiang Province. The perfection in the shapes is so fulfilling that you'd want to keep looking at these clouds. And then there is typical 'Love is in the Air' phrase being used again. But its too literal here.
Take a look at the Kissing Clouds in China:
#ICYMI Kiss in the air. Clouds form a "romantic" shape in Shaoxing City in east China's Zhejiang Province pic.twitter.com/w6CbCZbefp

— CGTN (@CGTNOfficial) July 29, 2018
These pictures have mesmerised the people with all of them commenting about the beauty of nature. It was dusk time, so the sun hiding behind the clouds also give them a perfect glow. The kiss over the horizon is sure impressive. But the singles would have been troubled we guess. This is another example of nature's creativity.