As if the pain was not having sex for eternity wasn't enough that now these hilariously pinching sex-deprivation memes are taking over the world.  But of course, as much as these memes remind you of your long no sex periods, now you can at least laugh a bit while you are crying sex deprived. The meme world has something for everyone and this hilarious 'days without sex' meme trend is breaking the internet these days.  And to be honest, you are going to rofl so hard- you'll at least have laugh-gasm if nothing else.
How long have you been without sex? You'll sure answer this in terms of months or days, etc. But these memes will answer the question in the most hilarious way. Also, for real, what happens when you are starve for sex? Going Without Sex For Days Cause Early Death? What Are The Side Effects of Sex Deprivation
The 'days without sex' memes are so relatable that it will make you say, 'Preach!' in no time. Take a look at a few jokes from the 'days without sex' meme universe and try not to laugh (or cry):
I thought it was just me...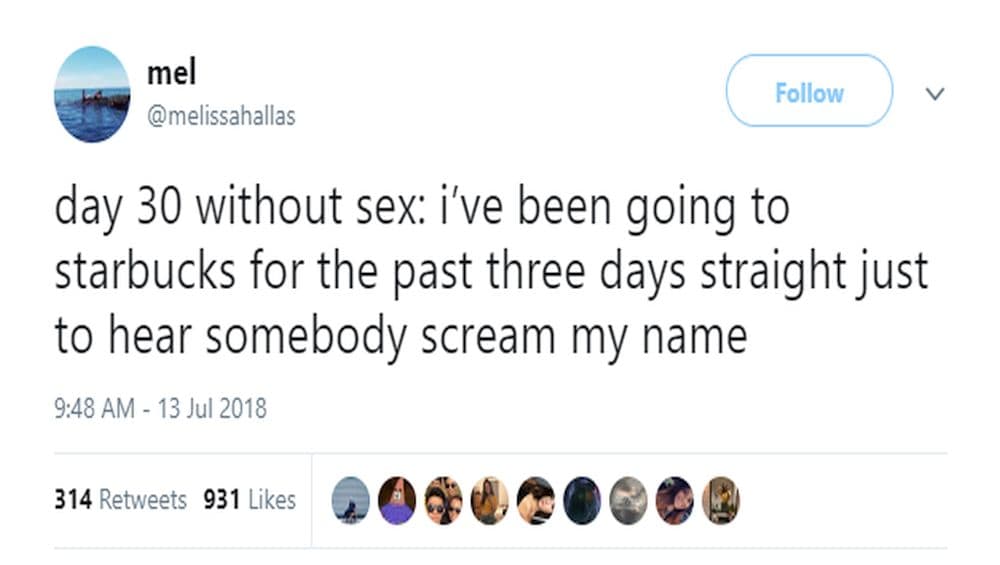 2. Buying some hot cheetos real quick!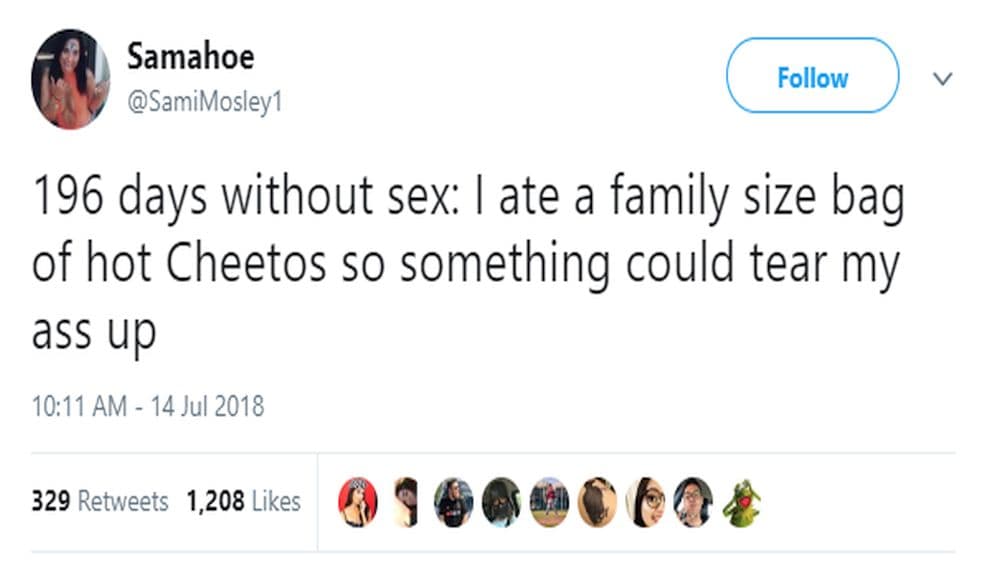 3. I can't even...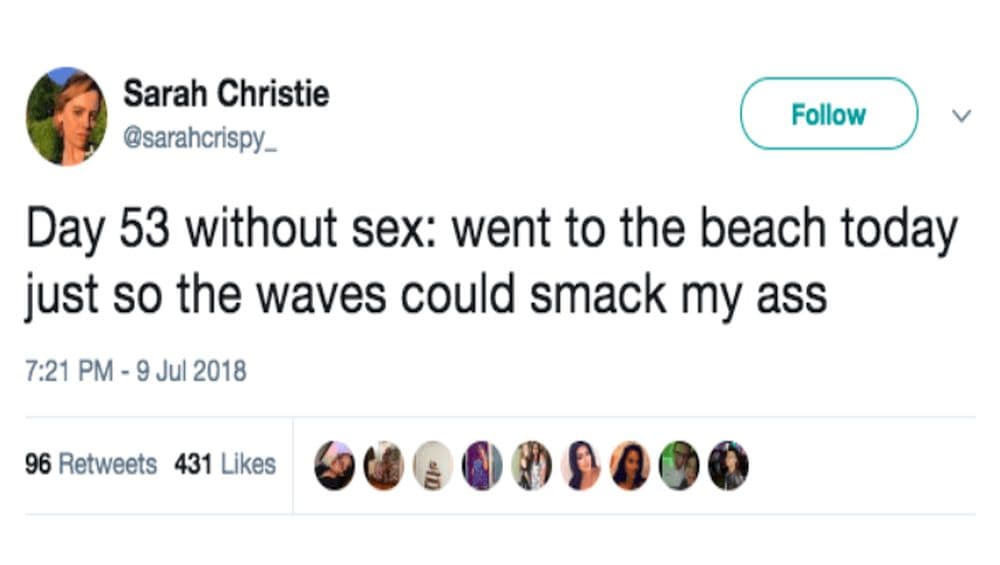 4. Do Not try this!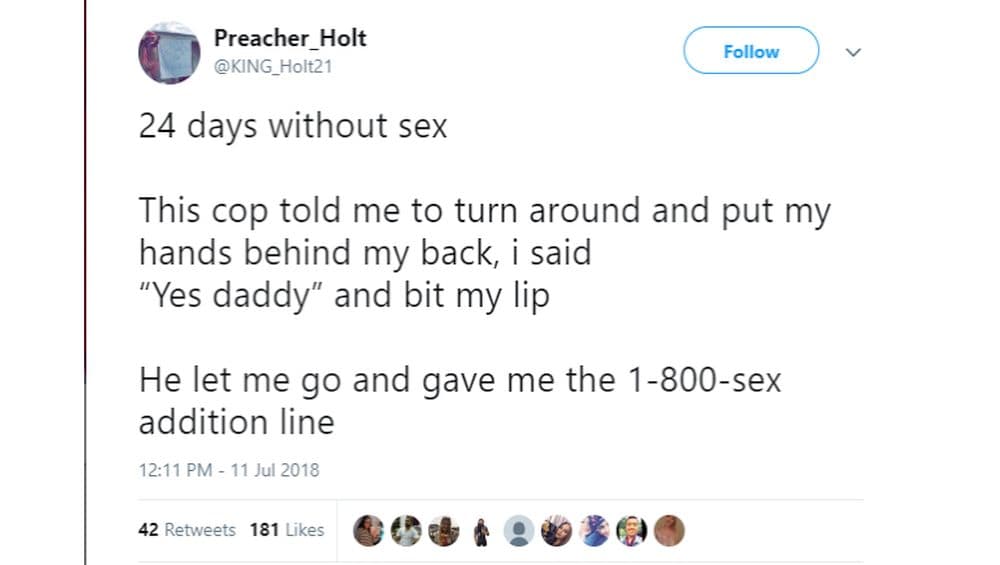 5. Brb I am dying!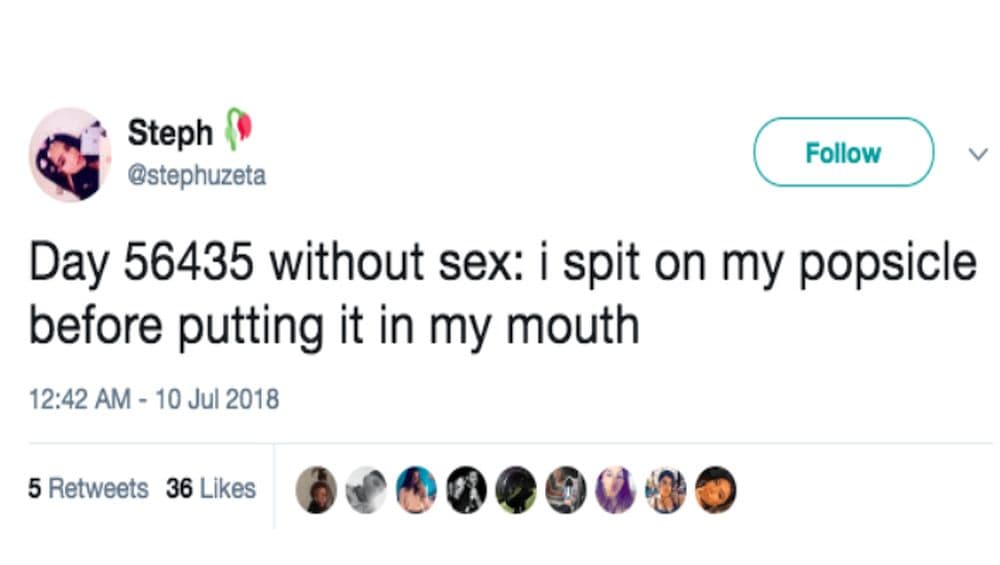 6. Isn't it relatable beyond belief?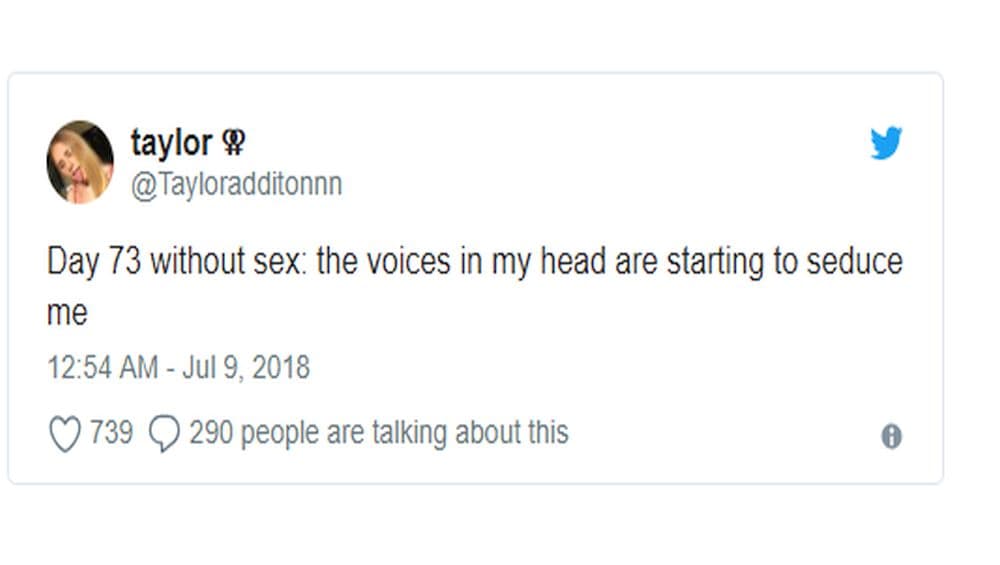 7. Your car will at least never betray you!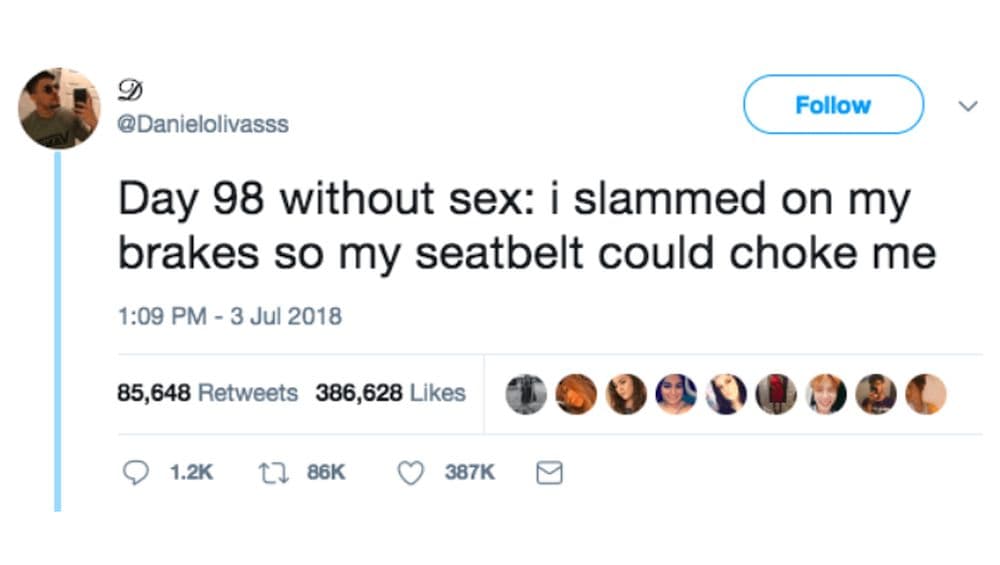 8. Can you read minds? Oh, you wish!
9. Malaria, who?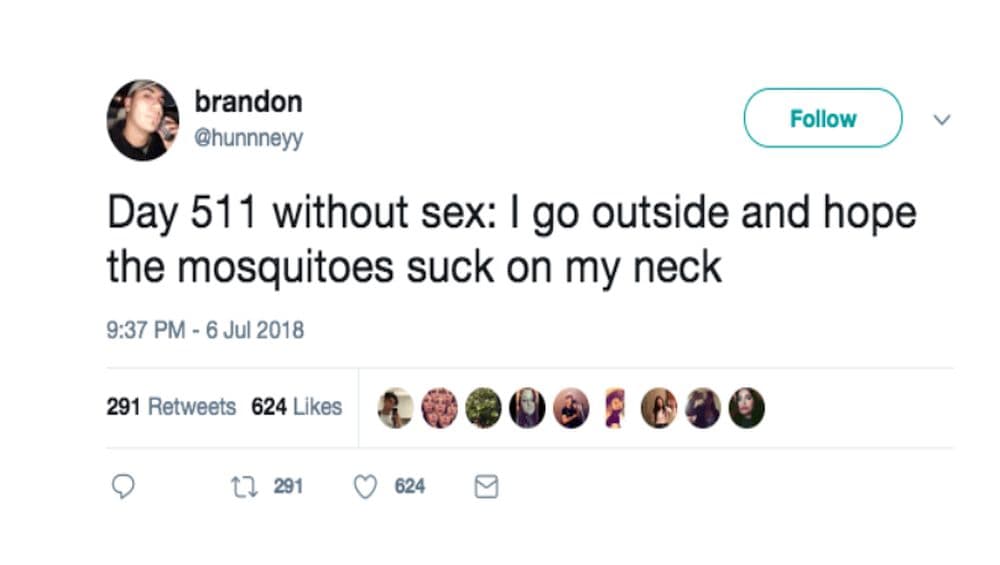 10. Someone desperately needs therapy.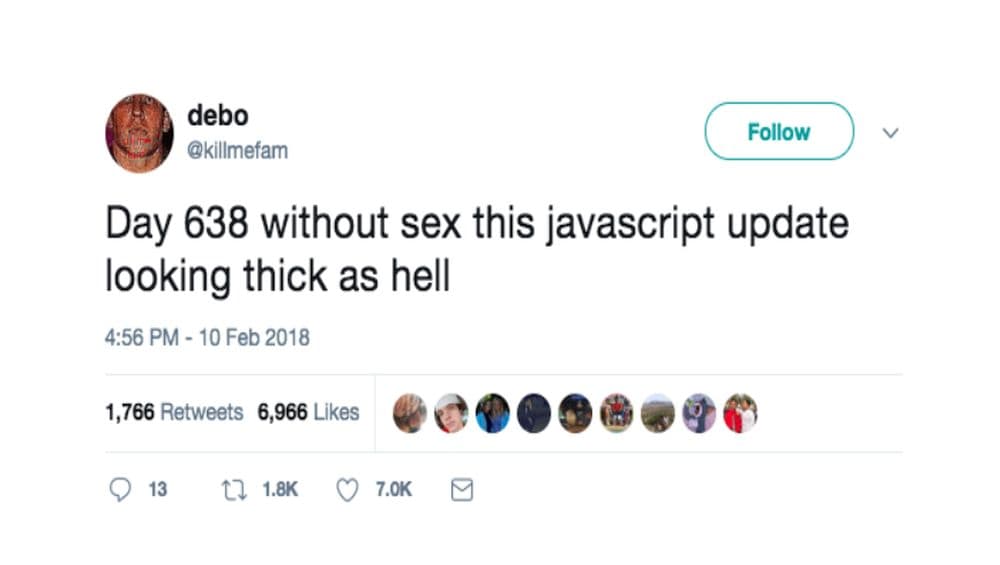 11. Wait! What?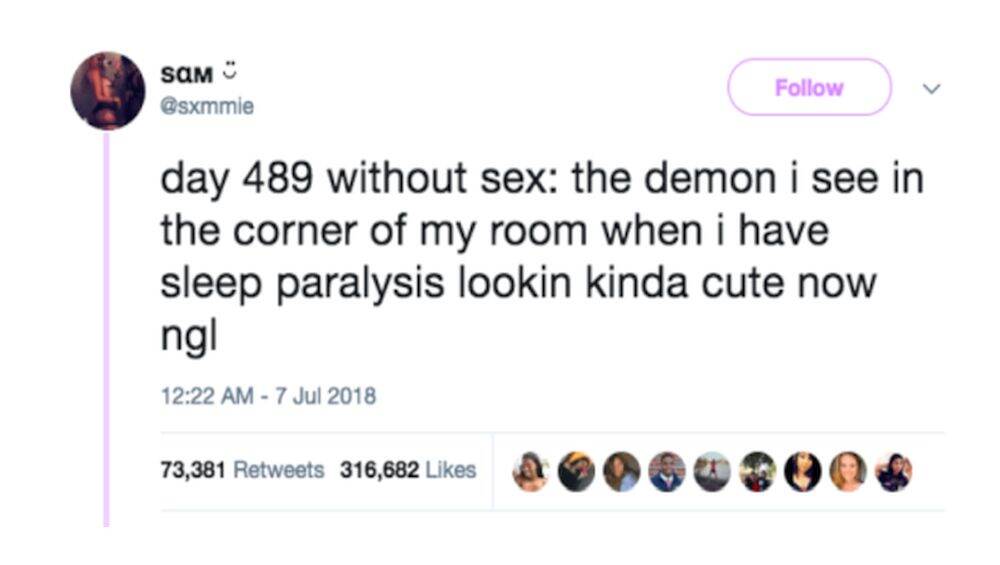 12. Okay. This is messed up!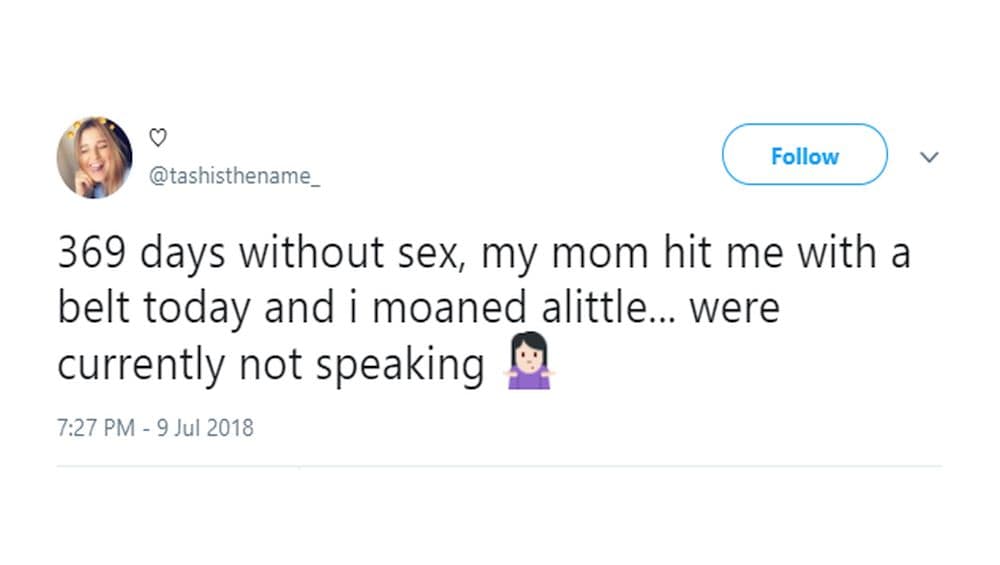 13. Only if watermelons could moan...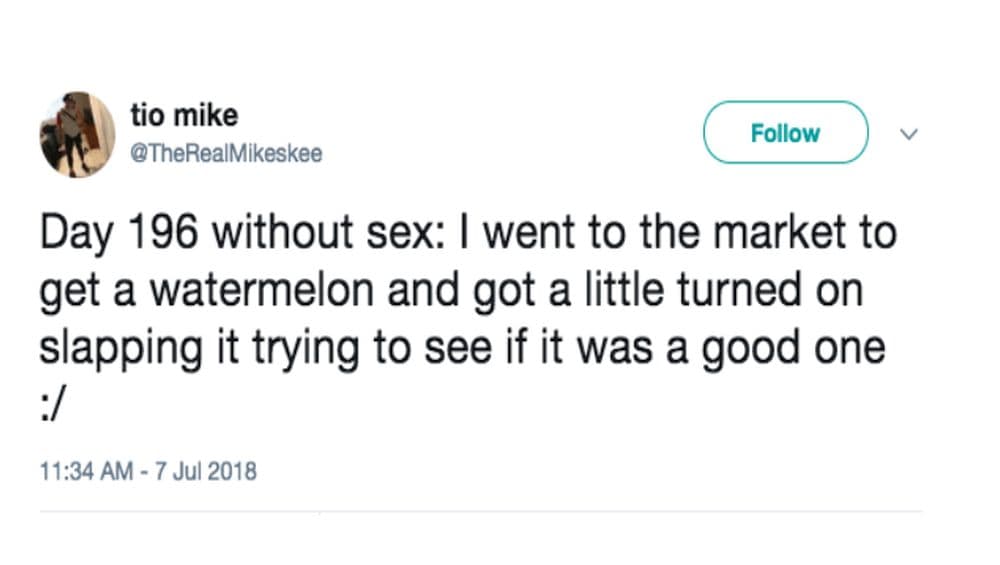 14: I would have even replied to that with a moan!?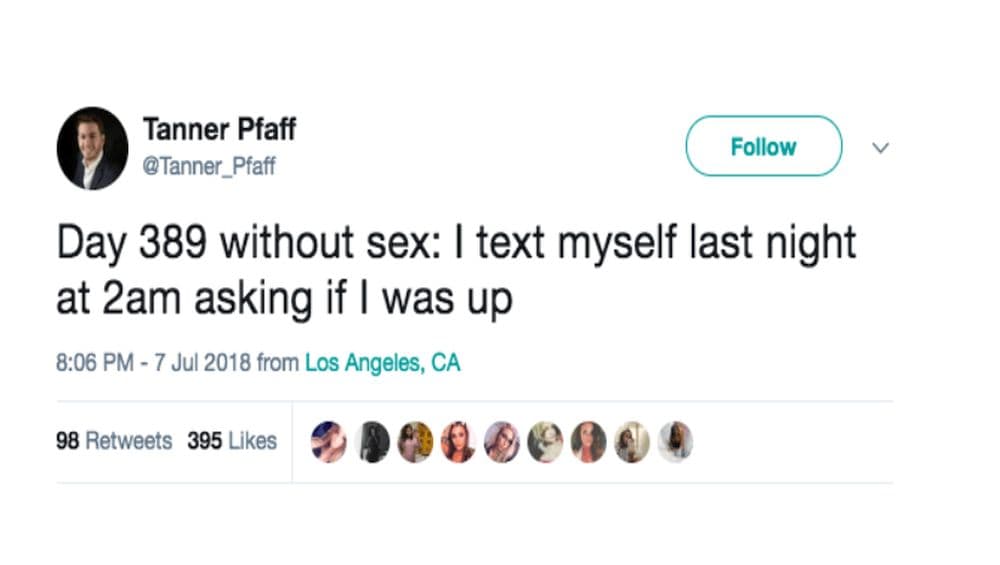 15. Lmao.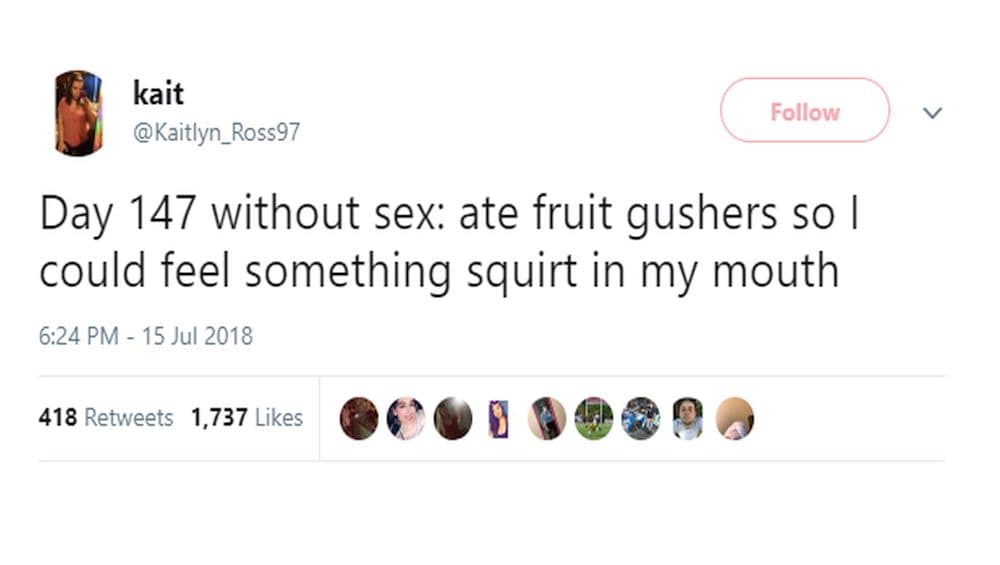 'Days without sex' meme trend is definitely a trend that looks like it is here to stay! Share this right now to make the world laugh a little more today.  Love memes? then you will love These Hilarious Twitter Jokes on #MumbaiRains Will Make Your Gloomy Day Better.  Also, have anything to share? Let us know in the comment section below and till then could your, 'days without sex.'