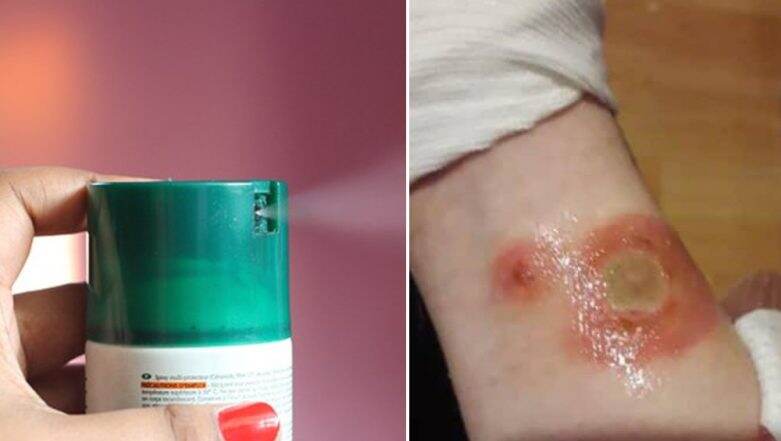 A new dangerous internet challenge is viral among teenagers, much to the dismay of elders. Deodorant Challenge is the recent craze among high school students which involves holding a can of aerosol deodorant close the skin and spraying for a long duration. The internet challenge gained limelight after a mother from United Kingdom Jamie Prescott, mother of a teenager from the United Kingdom took to Facebook showing the second-degree burns her daughter endured while attempting the Deodorant Challenge.
She said that her daughter may require a skin graft three weeks after the burns were sustained. Prescott's post garnered quite some attention on the social media with more 4,700 shares. Her post reads, "These are the damaging results of something known as 'The Deodorant Challenge' which is currently doing the rounds in Yate and literally involves spraying deodorant on to someone else for as long as possible."
Health-threatening internet challenges telling young children to attempt ridiculous things are quite popular. From swallowing cinnamon to eating Tide Pods, snort condoms, teenagers have been prone to many dangerous things on the world wide web.
Here is the post:
Pears Stanley, another mother in the UK has posted photos of her daughter Kaitlyn's arm after she attempted the Deodorant Challenge a year ago. The photos show red spots on her arm when she sprayed the deo profusely. Warning parents of teenage children, she showed how the challenge was unhealthy. The idea of the challenge is to test the endurance of a person. With the post, it seems that the Deodorant Challenge have been doing rounds for a long time now. Last year, Kaitlyn told British TV show This Morning that she sprayed the aerosol because "it looks really cool."