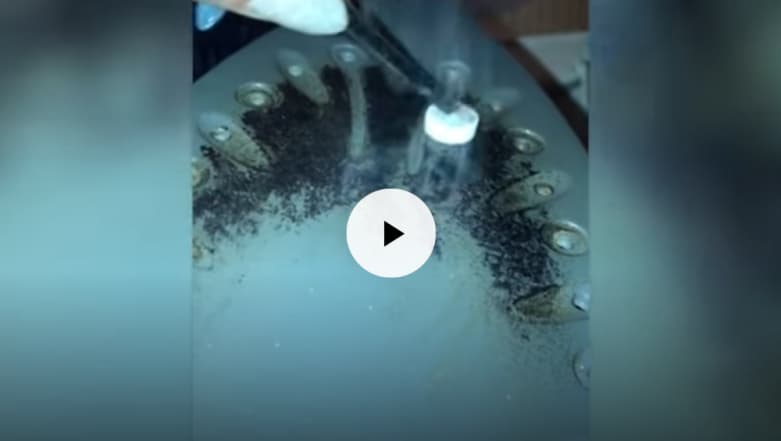 Seems Paracetamol can not just be used as a painkiller or to reduce high fever, as a cleansing agent too! Paracetamol is generally taken to treat headaches, fever, relive sprain or the flu, but recently a woman used it to clean dirt. Video of a 36-year-old mother from Somerset using paracetamol to clean iron has gone viral. In the video, she could be seen rubbing a paracetamol tablet with a pair of tweezers on a iron with a black surface.
Rebecca Harris filmed the cleaning and the impressive hack video was quick to go viral on social media. The video ends with the iron box being left spick and span clean like there was no spot on it. The tablet seemed to have dissolved the black element on the iron. Woman Chops off Chunk of Her Hair To Make A DIY Makeup Brush! Watch Bizarre Video.
Watch the video here:
Rebecca was quoted as saying, "I was extremely amazed it worked. A lot of people are shocked by it, but it's quick and easy to do and paracetamol is so cheap." This is not the first time hack video has gone viral leaving people stunned. Using Coca-Cola to clean toilets are a very commonly known technique. DIY videos offering tutorials in making daily life simpler often gets shared widely on social media.
While we Indians are known for our jugaad, the age-old methods used by people across countries often leaves us surprised. With a fast-paced life, people look for immediate remedies to solve their problems and what's the harm in trying DIYs? Did you like the video? Do let us know your opinion in the comment section below. Also, let us know if you have any similar hack videos to share.