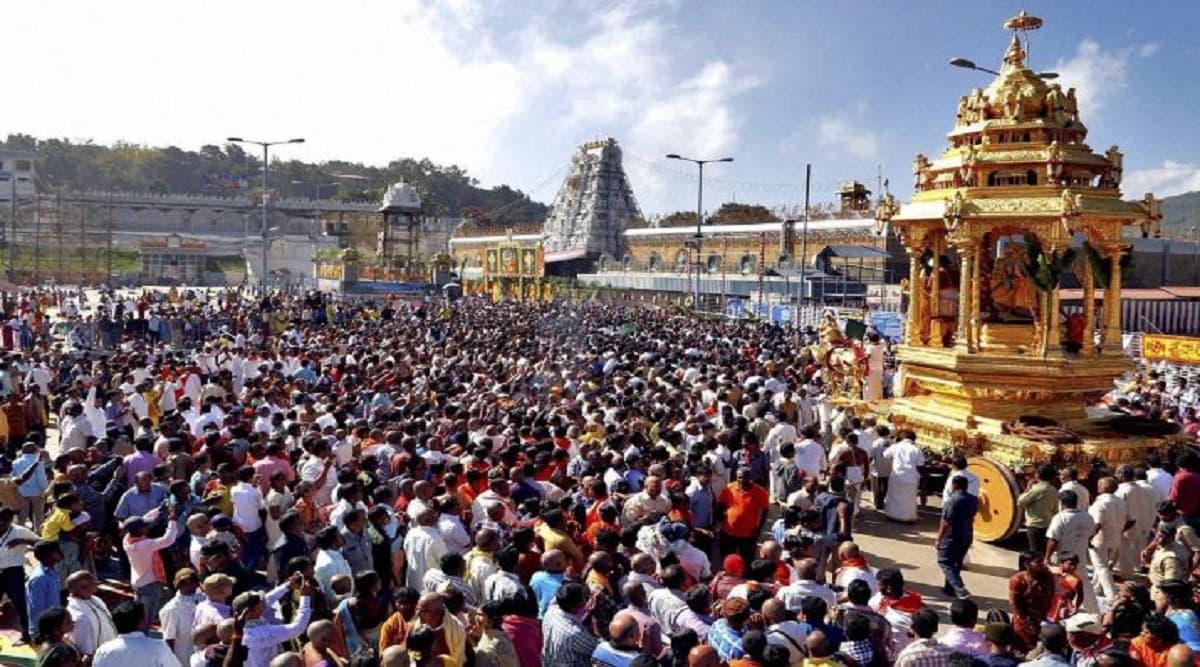 New Delhi, November 19: Internet has been flooded with posts claiming that the revered Tirumala Tirupati Balaji Temple has announced Rs 100 crore donation for the upcoming Ram Mandir in Ayodhya. A fact-check has, however, found the news to be fake. The temple has not declared any such donation so far. Ram Janmabhoomi Nyas, VHP Plan to Construct 128 Ft High Elusive Ram Mandir With 212 Pillars, 5 Entrances in Ayodhya at Earliest.
The Public Relation Officer (PRO) of Tirumala Tirupati Devasthanam (TTD), while replying to mediapersons, noted that the viral social media posts and news clips of certain media outlets - claiming that the temple is donating Rs 100 crore for the Ram Mandir in Ayodhya - are baseless. "Kindly note that it is a fake news," the PRO stated.
Here Are The Social Media Posts Spreading Fake News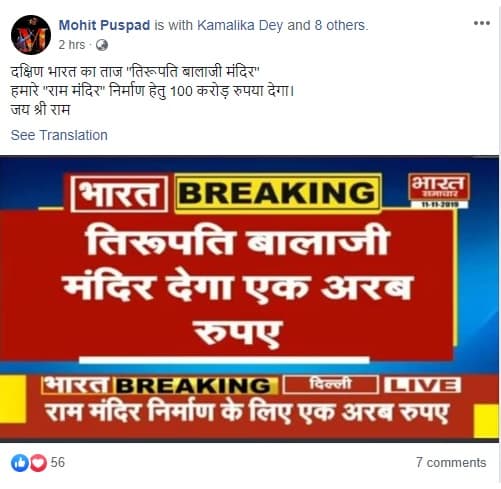 Viral Tweet From Scribe's Parody Account
दक्षिण का ताज "तिरूपति बालाजी मंदिर"#राम_मंदिर_निर्माण हेतु देगा एक अरब रुपये

🙏 जय श्री राम 🙏

— Pushpendra Kulshrestha (@Nationalist_Om) November 10, 2019
Twitter Abuzz With Rumour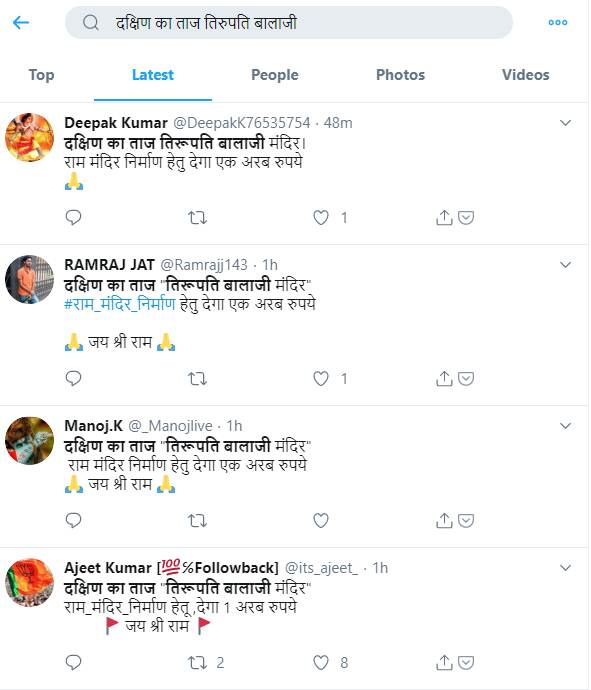 Unverified Reportage
A media outlet - Bharat Samachar - ran a video clip of the fake news. In the footage, the channel is seen displaying the rumour as breaking news, and the anchor reading out the content as well. The tweet, as shared below, was yet to be deleted by the time this report was published.
#BharatSamachar #Delhi :- राम मंदिर निर्माण के लिए तिरूपति बालाजी मंदिर देगा एक अरब रुपए. pic.twitter.com/hAbtMOLvkN

— भारत समाचार (@bstvlive) November 11, 2019
The Supreme Court had on November 9 issued the verdict in the 134-year-old Ayodhya legal dispute, allotting the land to Ram Janmabhoomi Nyas. The central government has been tasked to form a trust which would oversee the construction of the temple at the disputed site. The Muslim side, as a compensation for the Babri Masjid which was illegally demolished in 1992, has been offered a five-acre compensatory land for a mosque in Ayodhya region.
Fact check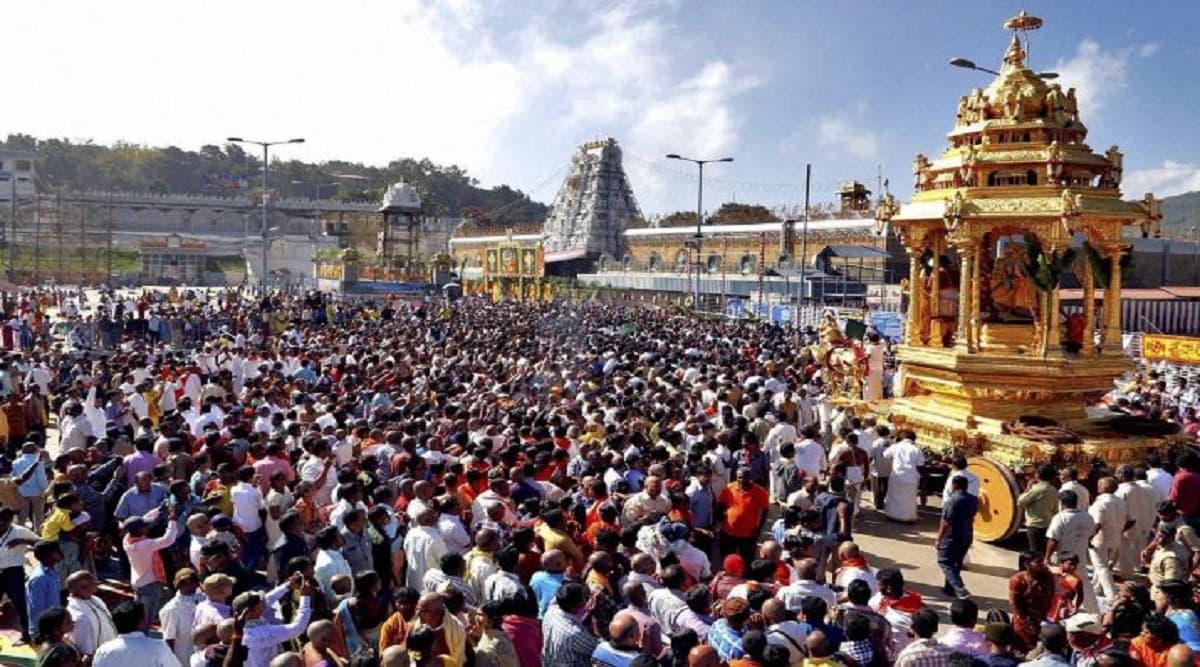 Claim :
Tirupati Balaji Temple to donate Rs 100 crore for Ram Mandir construction in Ayodhya
Conclusion :
False. The temple has clarified that no such announcement has been made.