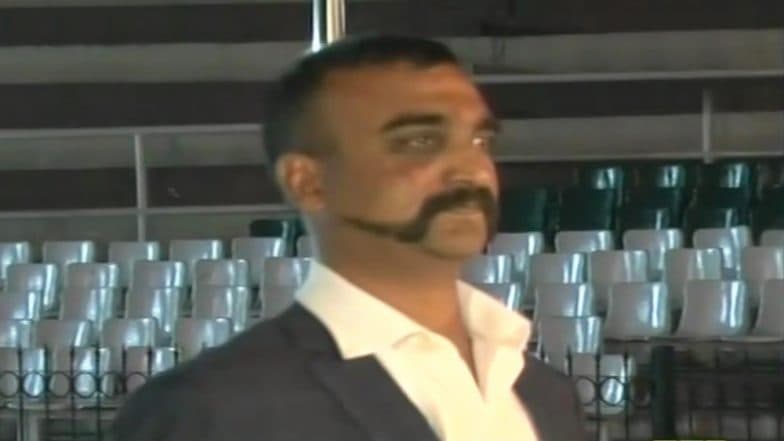 Mumbai, March 1: As India was awaiting the return of Indian Air Force (IAF) Wing Commander Abhinandan Varthaman, a video claiming that he was dancing with Pakistan military has gone viral on social media. The two-minute long video was shared on various social media platforms including Facebook, Youtube and Twitter. The video was shared by Facebook page Lazawal. The post reads, "IAF Pilot Varthaman dancing with Pak army and PAF in Pakistan." It received over 500 likes. IAF Wing Commander Abhinandan Varthaman Returns From Pakistan Via Attari Wagah Border; India Celebrates; See Pic & Video.
In the video, it can be seen that a man in an olive coloured uniform that of Pakistan Air Force (PAF), sporting a moustache, dancing with Pakistan Army officers. If we look closely at the footage, the man dancing has a Pakistan flag on his uniform. IAF Wing Commander Abhinandan Varthaman Returns to India; Here's How PM Narendra Modi, Punjab CM Captain Amarinder Singh, Virat Kohli And Others Reacted
Here is the video of a man wearing olive green uniform dancing with Pakistani Army personnel:
The another video of an army officer's wife which is being shared widely on the social media, claiming it was Varthaman's wife. However, in the video, she did not reveal her identity as Wg Cd Varthaman's wife. Meanwhile, the Bharatiya Janata Party (BJP) also slammed the Congress for using the video to attack the ruling government. The video was shared by a Twitter handle Yuva Desh.
Video of an Army officer's wife:
अभिनंदन की पत्नी का संदेश कि सैनिकों के बलिदान पर बीजेपी न करे राजनीति। #Abhinanadanpic.twitter.com/1bA0628I9L

— Yuva Desh (@yuvadesh) February 28, 2019
BJP's tweet slamming Congress:
Just when you think Rahul Gandhi's Congress can't stoop lower, they breach their own record.

Faking a video by the name of braveheart Abhinandan's wife for political propaganda is beyond even shameful. pic.twitter.com/prBObMMk0p

— BJP (@BJP4India) March 1, 2019
Wing Commander Vartharaman, will be handed over to India tonight by Pakistan authorities. He was taken into was taken into custody on February 27, after his fighter Jet Mig-21 Bison crashed into the Pakistan occupied territory while engaging Pakistan fighter jets which attempted to violate Indian airspace. Before getting hit, he shot down Pakistan's F-16 fighter jet with his Mig-21 Bison.
Fact check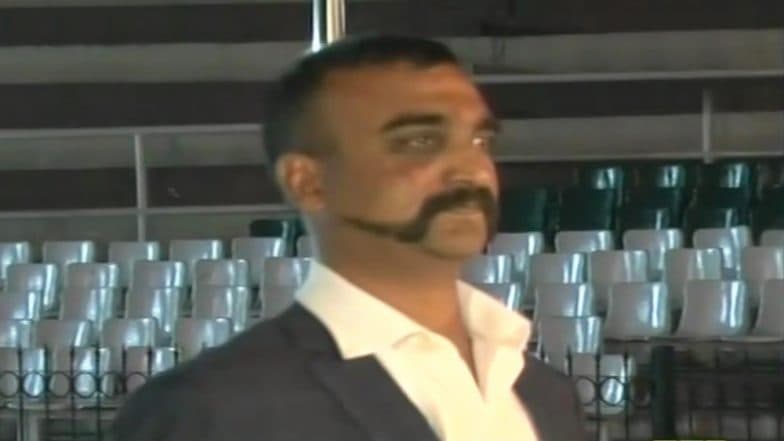 Claim :
Video of Wing Commander Abhinandan Varthaman 'Dancing' With Pakistani Army Personnel
Conclusion :
Video is Fake