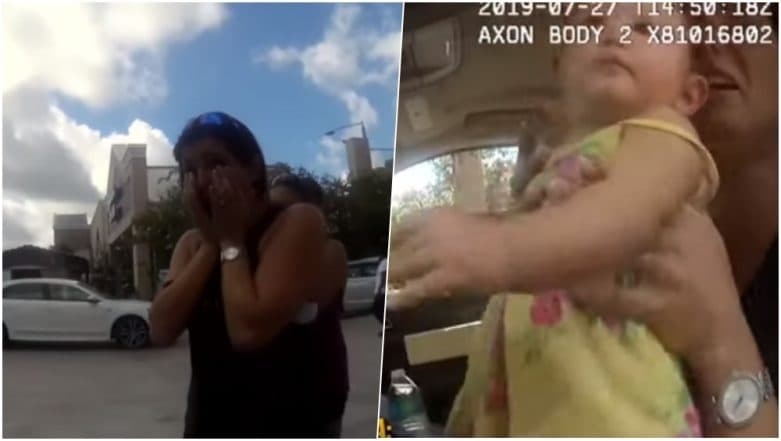 A mother in Florida was totally distressed when she accidentally locked her baby in the car, leaving the car keys inside too. Her ten-month-old daughter Maddie was trapped inside the car and as the temperatures rose, she passed out. The mother's panic and anguish were captured on body camera video. Thankfully, a police officer came just in time to help her out. The officer used a hammer to break the window and rescued the child. New York Father Forgets His Twin Babies in Car's Backseat, Returns After 8 Hours to Find Them Dead.
Christina Tuffords had put her daughter Maddie in the car seat and used a remote to keep the car cool. Meanwhile, she was unloading the car. But little did she know that she had forgotten the keys inside the car too. The doors locked automatically as she used the remote and the next thing she knew, her baby was locked in there. She started panicking when she realised that the SUV was going to shut off because there were no keys in the ignition. Baby Dies After Drunk Mother Sleeps on Him After Partying in a UK Nightclub.
Watch Video of Mother Panicking After Child Got Locked in Car:
She then called the police and panic hit her when her baby looked like she will pass off any moment. "Her head was to the side. She was limp. She was sweaty. You could see beads of sweat on her skin," she said to a report. She then tried to open the car with the officer's baton but that did not work. They had to work quickly. The officer then rushed to get a hammer and shattered the window and the mother rushed to pull out her daughter. Maddie was limp and lifeless but after putting a little water on her, she was fine and cheery again. The incident is really scary and had the officers not come in time, the situation could've gotten worse.