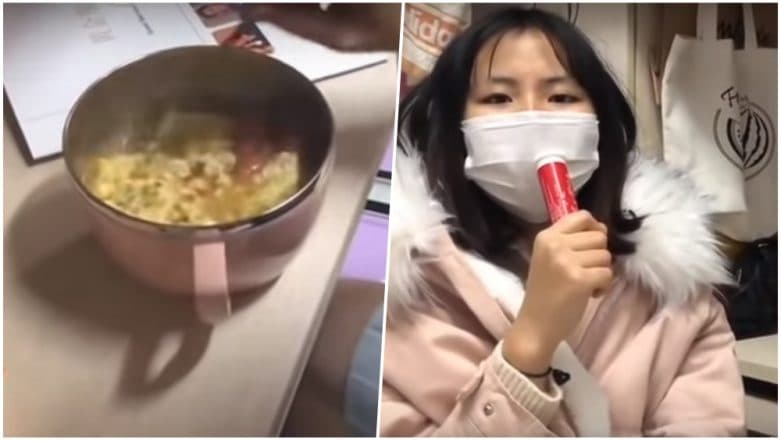 The madness of Black Friday 2018 has hit the shoppers around the world as many retailers offer significant discounts on their products to boost sales before Christmas. People all over the world are only going crazy over it. Not just the United States, but from Portugal to South Africa massive scenes capturing chaos at stores and malls are going viral on social media as bargain-hunters hope to save money and buy a lot of stuff for themselves and family. Again, Singles Day or Guanggun Jie in China which is similar to Black Friday has captured the Chinese netizens. Black Friday Funny Memes 2018: Too Broke To Shop On The Day After Thanksgiving? Here Are Hilarious Memes To Laugh At. 
The annual shopping holiday is another big craze for the shopaholics in the East Asian country. In fact, the insanity has increased so much that in a bid to save money a woman named Hong Jia restricted herself to eat nothing but instant noodles for three weeks straight. The college student thought she could save a lot of money by skipping proper meals and eat only the cheapest food alternative she could think of. Hong's plan did not go smoothly. She ended up in a hospital. Amazon's Black Friday Sale 2018: Deals & Offers on Echo Smart Speakers, Fire TV Stick, Kindle Paperwhite & More. 
Watch the video of Hong Jia who ate instant noodles only to save money for Singles Day sale. 
According to Shanghaiist, she was booked in the hospital for high fever, but the doctors believed her noodles diet was responsible for her getting sick. Hong who spent two days in a hospital said that the money she saved in a hope to shop mostly went to her medical bills. All she could purchase on Singles Day sale was a facial mask. Her crazy stunt is now viral on Chinese social media. Meanwhile, Hong's mother sent her a message telling her that she deserved getting sick for pulling out such diet and reminded her daughter to drink lots of water.