It's 72nd Indian Independence Day on 15th August 2018. The country is gripped with patriotic spirit, with everyone rejoicing the Freedom Day that was achieved after a hard-fought battle with the Britishers over a seven-decade ago. Seeing the National Flag of India hoisted at Red Fort swells our chest with pride. But not on all occasions, Tiranga (the Tri-Coloured Flag) has been given the same level of respect. Yes, there have been unfortunate episodes involving Indian celebrities who disrespected the National Flag of India, knowingly or unknowingly. From Amitabh Bachchan, Akshay Kumar, Shah Rukh Khan to Sachin Tendulkar and Sania Mirza, the list of personalities who insulted Tiranga includes biggest of actors and sportspersons in the country! Here's a look at them.  Happy India Independence Day GIF Images: Download HD Quality Tiranga Pictures and 15th August WhatsApp Greeting Cards to Wish on Independence Day 2018.
1. Akshay Kumar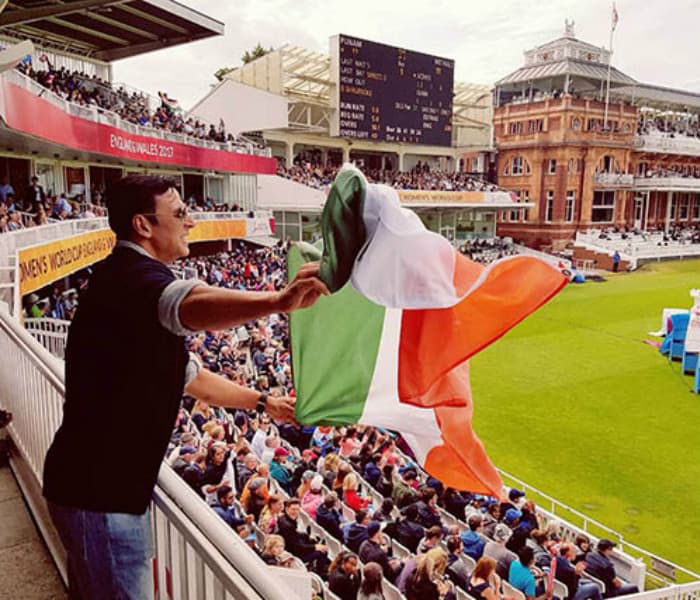 Quite surprising to find Akshay Kumar on this offenders' list, but such is the reality. The 50-year-old Gold actor who is famous for wearing patriotism on his sleeves was guilty of insulting the National Flag during one of his film's promotions. So, what actually happened? Well, a picture of Akshay holding the tricolour upside down at the Lord's Stadium while cheering the Indian women's cricket team playing at the ICC Women's World Cup final went viral. Obviously, the flag issue flared up after which Akshay Kumar sought an apology for hurting sentiments. Independence Day 2018 GIF Images: Shah Rukh Khan, Akshay Kumar, Salman Khan Inspired I-Day GIFs and Animated Stickers Are a Must Send This 15th August!
2. Sania Mirza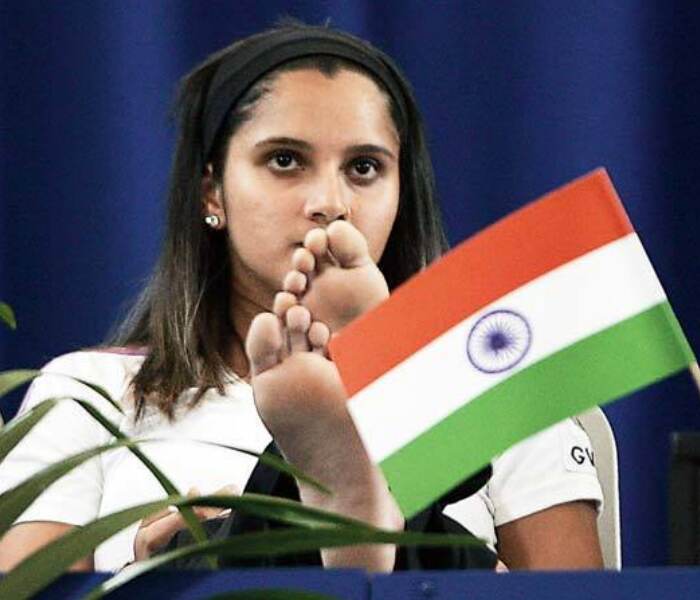 The poster girl of Indian tennis, Sania Mirza has courted several uncalled-for controversies and criticisms, especially questioning her nationalism. The country tends to forget tennis star's immense contribution to the sport and vast representation at the world stage and instead create unnecessary issues like in 2008 when photographs of Sania Mirza allegedly insulting the National Flag of India created an uproar in the country. The pictures showed Sania pointing her right feet towards Tiranga (as seen above) and were found derogatory by social worker Prakash Singh Thakur who filed a complaint under the Prevention of Insult to the National Honour Act (1971). Sania Mirza Gives it Back to a Troll Who Wished Her Pakistan's I-Day, Says 'My & My Country's Independence Day is Tomorrow'.
3. Shah Rukh Khan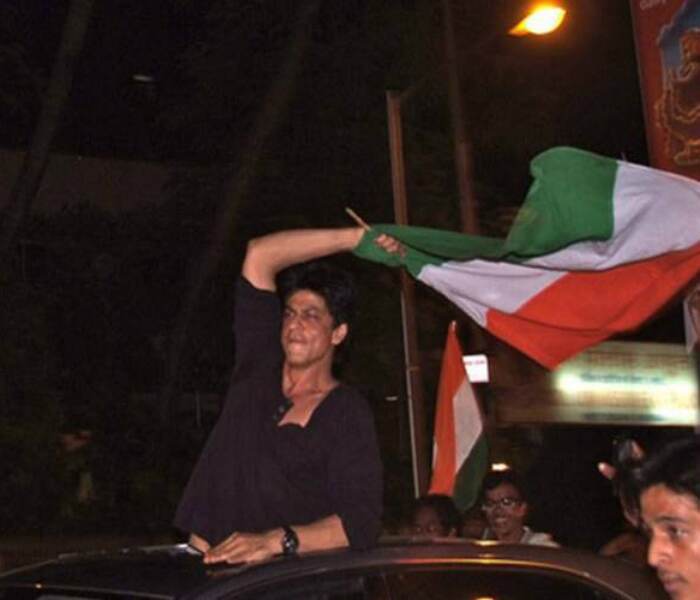 He may enjoy a crazy fan following worldwide, but there's also no shortage of Shah Rukh Khan haters. It's almost people need a reason to be offended by his and SRK provided them with a big reason during India's 2011 ICC Cricket World Cup win. The actor like many took to roads to celebrate Mahendra Singh Dhoni-led Team India's victory. However, the actor was not embroiled in the controversy immediately, but a year later when Lok Janshakti Party national secretary Ravi Brahme came across Shah Rukh Khan's picture holding the Tiranga upside down in a video uploaded on Youtube. He found it insulting and lodged a case against King Khan.
4. Sachin Tendulkar
Can you imagine the 'God of Cricket' Sachin Tendulkar in this list of individuals who disrespected the National Flag of India? But even the Master Blaster got entangled in one such controversial episode. It so happened that Sachin Tendulkar cut a tri-coloured caked during the 2007 ICC World Cup. The former Indian captain not only drew massive flak from his fans but also landed him in a legal soup. The court issued a notice to Tendulkar for cutting 'Tiranga case' and saw it as an insult to the national pride. Independence Day 2018 Messages: Sachin Tendulkar, Virender Sehwag and Other Sports Stars Wish India on 15th August.
5. Amitabh and Abhishek Bachchan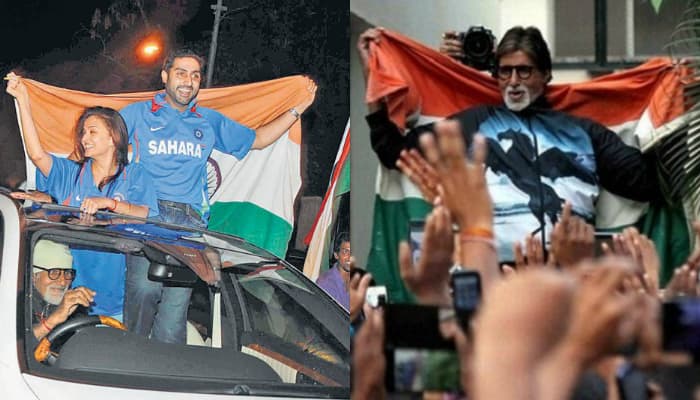 Father-son duo Amitabh and Abhishek Bachchan were also found to be guilty of reportedly disrespecting the National Flag of India. Like any ardent Indian cricket team supporter, they joined in celebrations after Team India beat Pakistan in 2015 ICC Cricket World Cup match in Adelaide. However, their idea of carrying Tiranga landed them in legal hassles after a complainant Chetan Dhiman filed a case claiming their idea to cover their bodies with the National Flag in such a manner was insulting to the nation. Independence Day 2018 Special: Here's a Look at Some of India's Achievements in Cricket in Last 72 Years.
These are few high-profile names on top of our mind who got into trouble for disrespecting the National Flag of India. But trust there have been many, many more. Television actress and presenter Mandira Bedi was pulled up for flaunting Tiranga on her saree, and then we had Bollywood actress Mallika Sherawat who draped the tri-coloured flag for a provocative movie poster. Well, the good news is celebs understand the significance of Tiranga, and it is no prop but the pride of the country. Carrying it requires a lot of responsibility, and they are showing it now.