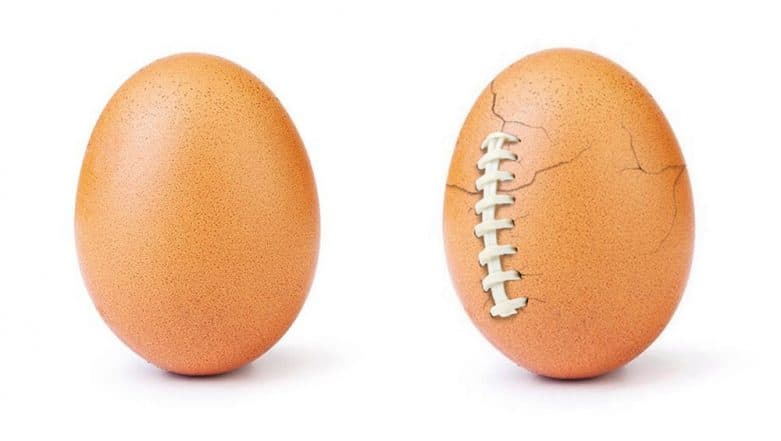 The EGG that broke the record of the most liked picture on Instagram, beating Kylie Jenner's baby Stormi's first picture, now has spurred a new twist on the internet. The incident left everyone wondering how come an egg from nowhere randomly broke the internet in no time? However, looks like we will have the answer is some bit. The whole campaign seems to be a part marketing by Hulu. We are still wondering if Hulu has actually acquired the egg or just sponsored the whole thing that happened was sponsored by Hulu. The Instagram page of the viral egg is now talking about some "big reveal" during this year's Super Bowl, which we can watch first, only on Hulu. The caption of the post read, "The wait is over. All will be revealed this Sunday following the Super Bowl. Watch it first, only on @hulu." Viral Egg Photo, Officially the Most-Liked Picture on Instagram Is Brainchild of This 19-Year-Old Indian-Origin Marketing Strategist.
Take a look.
With a whopping 50,004,043 likes on Instagram, the stock image of an egg broke the record of the highest liked photo on Instagram which earlier belonged to Kylie Jenner who's the first picture of her baby Stormi has received 18 million likes. However, for the longest of time, all we knew about the picture was that it was of an egg and that the caption read: "Let's set a world record together and get the most liked post on Instagram. Beating the current world record held by Kylie Jenner (18 million)! We got this. The picture uses the hashtags such as, "#LikeTheEgg #EggSoldiers #EggGang." Take a look at the picture.
Hulu's last post reads, "Time to stop apologizing and start living. We can't wait for @shrillhulu, our new series coming in March."