Viviana Mall, one of Mumbai's popular malls hosted differently abled woman on Wednesday as a part of International Women's Day 2019. Through their flagship platform 'ExtraordiNAARI' along with NinaFoundation, they brought together women on wheelchairs who showcased various talents at the event. It was aimed at creating awareness on issues faced by them on a daily basis.
They danced, performed wheelchair acrobatics and even walked the ramp for a fashion show at the event. Viviana said that they believe in 'Celebrating Everyday' and creating a unique experience for each customer. The event was to send across a message that women on the wheelchair are #JustLikeUs and should not be differentiated on the basis of their physical disabilities.
An event for differently-abled women was created after Viviana mall authorities learnt that women with mobility challenges often receive marginalized treatment. Women's Day 2019: From #MeToo to #TimesUp, Times When Ladies Started Social Media Revolution With These Powerful Feminist Hashtags Globally.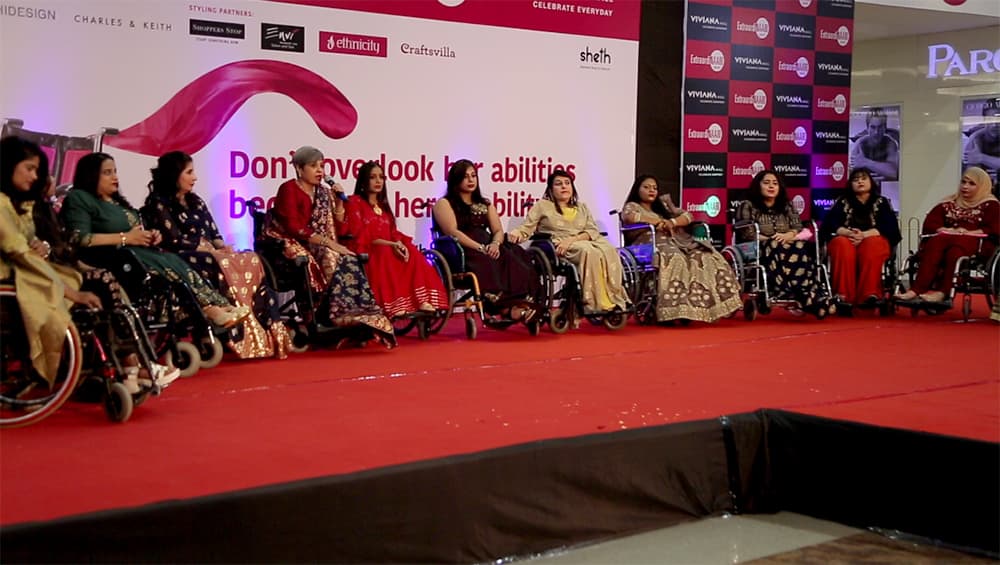 Seth Group and Viviana Mall Vice President, Marketing, Rima Pradhan said, "Through ExtraordiNAARI, our only aim is to create a platform which brings about a positive change in society. This year through #RespectWomenOnWheelChair we aim to create awareness for the issues faced by people on wheelchair, especially women. It's important that we realize that women on wheelchair have the potential to play a central role in workplaces and wider communities." International Women's Day 2019: Sudarsan Pattnaik Creates Sand Art at Odisha's Puri Beach Honouring Women (See Pictures)
She further said, "It is imperative that we recognise and value the contribution they can make to our society.  However, the same can be recognized only if we collectively work towards building a community which is equal and inclusive, creating an environment which aids them to be more independent."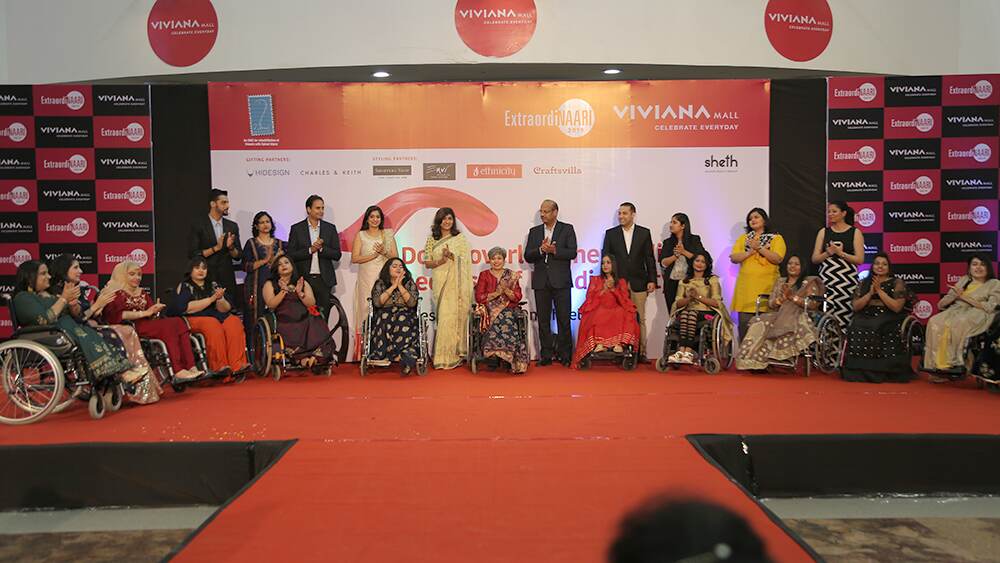 Virali Modi, disability rights activists who been actively campaigning towards making railways more accessible for people on the wheelchair and  Dr Ketna L Mehta, Founder and Trustee of Nina Foundation, that works towards the rehabilitation of economically and socially disadvantaged people with spinal cord injuries were also part of the event and spoke on issues faced by women on wheelchair. International Women's Day 2019: How to Save Your Children from Sexism by Celebrating Women's Day with Them.
ExtraordiNAARI also marked the commencement of a signature campaign this year that supports the creation of an equal, inclusive and respectful environment for women. The mall officials said that they look forward to more people joining this initiative and invites them to be a part of this by visiting the mall.