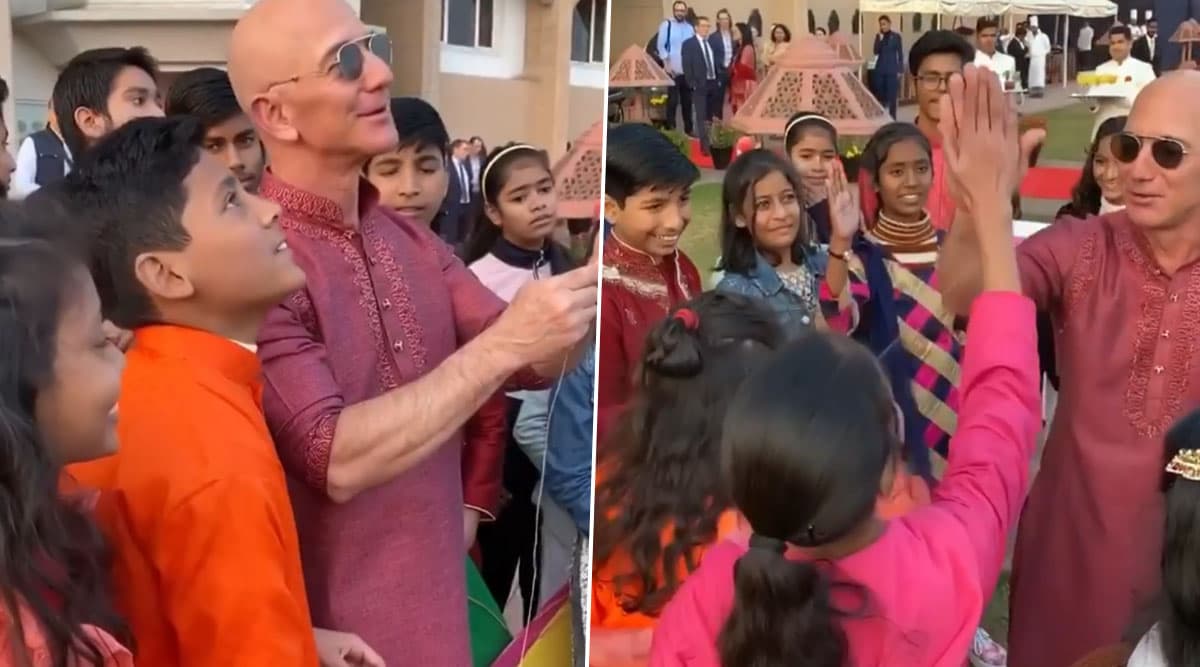 Amazon chief Jeff Bezos on Wednesday on a trip to India to meet Prime Minister Narendra Modi other than industry leaders and officials. Ahead of his meeting, he is celebrating Makar Sankranti in the true Indian form. On Wednesday morning he paid respects to Mahatma Gandhi who he believes to be "someone who truly changed the world". Today, he celebrated Sankranti by flying kites with children in New Delhi. Jeff posted a video in which he can seen receiving kite flying lessons from children. Jeff Bezos India Visit: Several Small Traders Across 300 Cities Plan Protests Against Amazon Over Discount.
One of them asks him, "Have you ever flown kite in your life?" To which Jeff replies, "Yes, I have flown kite as a kid, but I haven't flown a kite in a long time." Towards the end of the clip, he thanks the kids and calls them 'kite flying instructors'. He posted the video on Instagram with the caption, "Any day is a good day when you get to fly a kite. #ThankYouIndia." Jeff Bezos 56th Birthday: Inspirational Quotes by World's Richest Man That Will Motivate Every Aspiring Entrepreneur.
Jeff Bezos Flies Kite With Children on Makar Sankranti:
Jeff on Wednesday said that his company will invest USD 1 billion in digitising small and medium businesses in India. The company will use its global footprint to export USD 10 billion worth of Make In India goods by 2025. He also stated that the India-US alliance will be the most important in the 21st century.
Earlier he posted a video where he is seen paying respects to Mahatma Gandhi. He wrote, "Just landed in India and spent a beautiful afternoon paying my respects to someone who truly changed the world. "Live as if you were to die tomorrow. Learn as if you were to live forever." - Mahatma Gandhi."