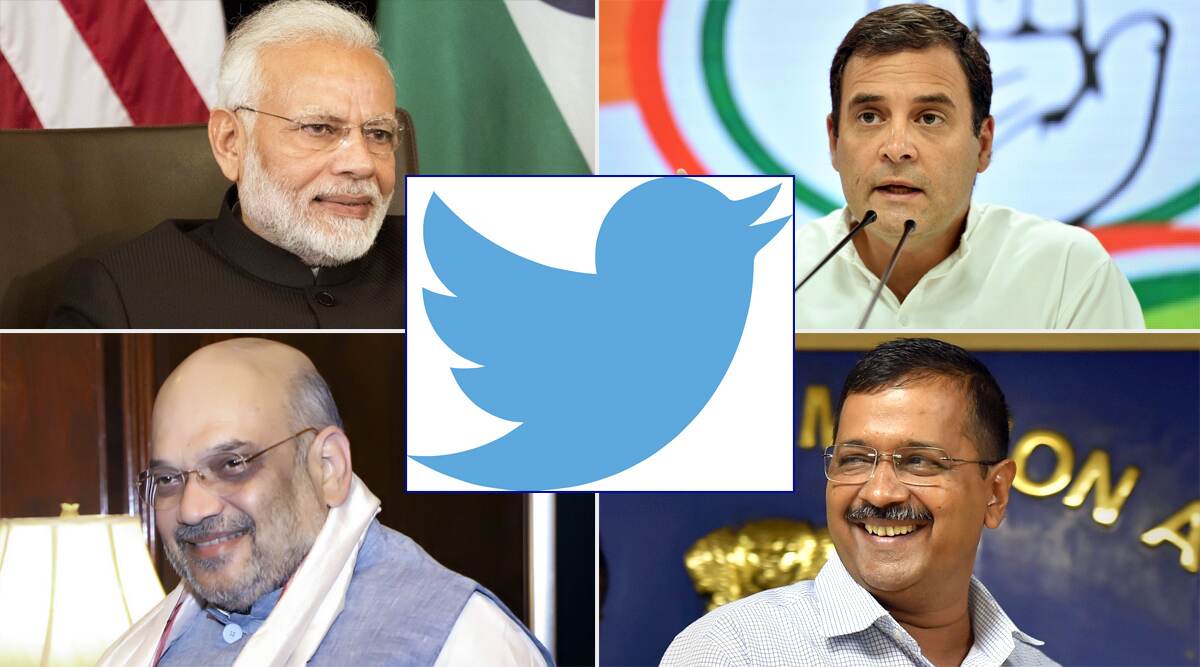 Mumbai, December 10: Twitter India released the names of most tweeted about leaders in India in 2019. The list contains names of 10 leaders or personalities from the field of politics who were most tweeted about or "Top Politics Handles" in 2019. Prime Minister Narendra Modi topped the list, followed by Congress leader Rahul Gandhi. The ten names on the list are: Narendra Modi, Rahul Gandhi, Amit Shah, Arvind Kejriwal, Yogi Adityanath, Piyush Goyal, Rajnath Singh, Akhilesh Yadav, Gautam Gambhir and Nitin Gadkari, respectively. #LokSabhaElections2019 Most Tweeted About Hashtag of 2019 in India Followed by Chandrayaan 2, CWC19, Pulwama and Article 370, Check Full List Here.
Prime Minister Narendra Modi, who tops the list, was elected back to power with a greater mandate than 2014 as well. The Prime Minister's 'Howdy, Modi' event was also a huge success on the micro blogging site. Besides, the 2019 Lok Sabha Elections, which was the most used hashtag on Twitter in 2019 in India. Most Mentioned Twitter Handles in Politics 2019 Female: Smriti Irani, Priyanka Gandhi-Vadra, Mayawati, Atishi & Other Top Female Twitter Profiles in India.
Read the Tweet Below
And these men were the most Tweeted about leaders in India.#ThisHappened2019 pic.twitter.com/UX8XxU5Ffd

— Twitter India (@TwitterIndia) December 10, 2019
Congress leader Rahul Gandhi, despite the party's debacle in this year's Lok Sabha Elections, is at the number two spot. The former Congress President used his Twitter handle extensively to attack the Narendra Modi government on the issue of Rafale jet deal.
Home Minister Amit Shah, who tabled the Article 370 Bill in the Parliament and got it passed under his tenure as the home minister, is placed number three on the list. Aam Aadmi Party (AAP) chief and Delhi Chief Minister Arvind Kejriwal is at the number four spot.
Uttar Pradesh chief minister Yogi Adityanath, Railways Minister Piyush Goyal, Defence Minister Rajnath Singh, former Uttar Pradesh chief minister and Samajwadi Party (SP) leader Akhilesh Yadav are fifth, sixth, seventh and eighth on the list. Cricketer turned politician Gautam Gambhir also finds a mention on the list. Roads and Transport Minister Nitin Gadkari is at the 10th spot.