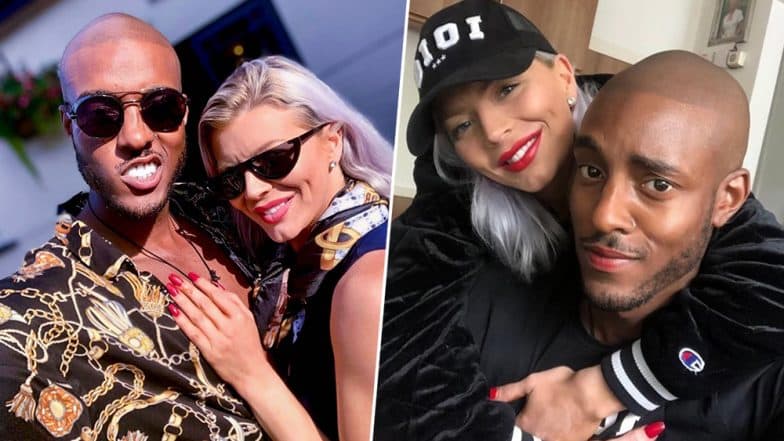 Dating app Tinder has been a preference for many people to find love. Matching with potential partners by swiping right has come to the rescue for this generation finding love online. But a male model with over 14,000 matches for him has finally found love, but not on the app. Stefan Pierre-Tomlin earned the nicknamed Mr Tinder ­because of his popularity on the dating application. In the last two years, almost 20 women matched with him per day however, that did not convert into a relationship. Now Mr Tinder has found love in former X Factor singer Natasha Boon whom he met at an event. Tinder Date Gone Wrong! Man Meets GF's Parents Only to Find Out That He Has Had One Night Stand With Her Mother.
Stefan Pierre-Tomlin was even a part of a TV show Celebs Go Dating. And his good looks and hot body made him even more popular on Tinder. His Tinder bio boasts of him being a model, TV presenter and a pilot, which only add to his matches. But in the last two years, he says he went on only two dates through Tinder and both of them did not last long. But in April, the 29-year-old model with Natasha through a common friend at an event and felt a spark in their first meeting itself.
He was quoted to DailyMail, "I was getting mad butterflies. The fact that she's a singer and used to being in the limelight." After dating for a few months, he knows for sure that he is in love with her. The two have already moved in together. He adds that being in the same industry has helped the two understand each other well. "She knocked me off my feet and that rarely happens. I realised I didn't need an app to find love – our chemistry was instant," he adds about their first meeting. Tinder Horror! Woman Tricks Around 100 Men On Dating App By Gathering Them For a Mass Dating Competition (Watch Video).
Check Pics of the Much in Love Couple:
View this post on Instagram
Much Love
View this post on Instagram
While Stefan earned the nickname of being Mr Tinder, he is happy that love worked for him the "old-fashioned way." And Natasha also sometimes get jealous of all the women who'd want to match with him. But she has accepted that as a part of his life. "I'm grateful that everyone fancies him! When people walk down the street they can't believe it. Women stop and stare at him, and men too!" she told the same report.
The much in love couple are ready to take the next step soon. And even hope they can become one among the power couples of the entertainment industry. They also plan to start a YouTube channel together documenting their life through vlogs.