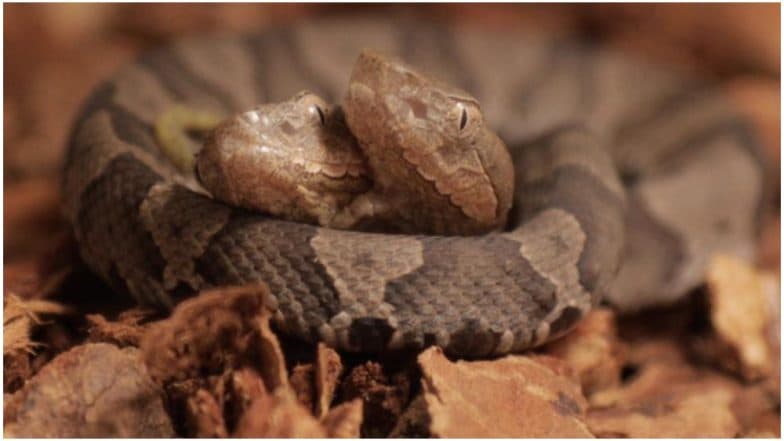 A Kentucky couple recently received the shock of their lives when they found a two-headed copperhead snake in their yard. The Leslie County couple donated the "extremely rare" snake to the Salato Wildlife Education Center where it was born earlier this month. Salato Wildlife Education Center took to Facebook sharing pictures of the rare snake.
In the comments section, they wrote, "Both heads move, both sets of eyes move, and both tongues are functional. We do not yet know if both mouths can swallow food." Following which the wildlife centre's post went viral on social media. Announcing that the snake will be put on display from October 19, they wrote, "The centre staff are thrilled to host this unique animal - which was found in Leslie County - and we hope that it will thrive under our care and be an educational ambassador of native Kentucky species." They also mentioned that it does "not include Halloween Walk with the Animals" and that the health of the snake is of "utmost concern".
Here are pictures of the rare two-headed snake:
In the comments section, they also wrote, "Anomalies like two-headed animals rarely survive long in the wild, due to a multitude of reasons. They have an increased chance of survival in captivity." The photos were massively shared on different social networking sites with people expressing their horror on seeing it. After being posted on Thursday, the photo has over 1,800 shares and more than 300 comments at the time of publishing this article.