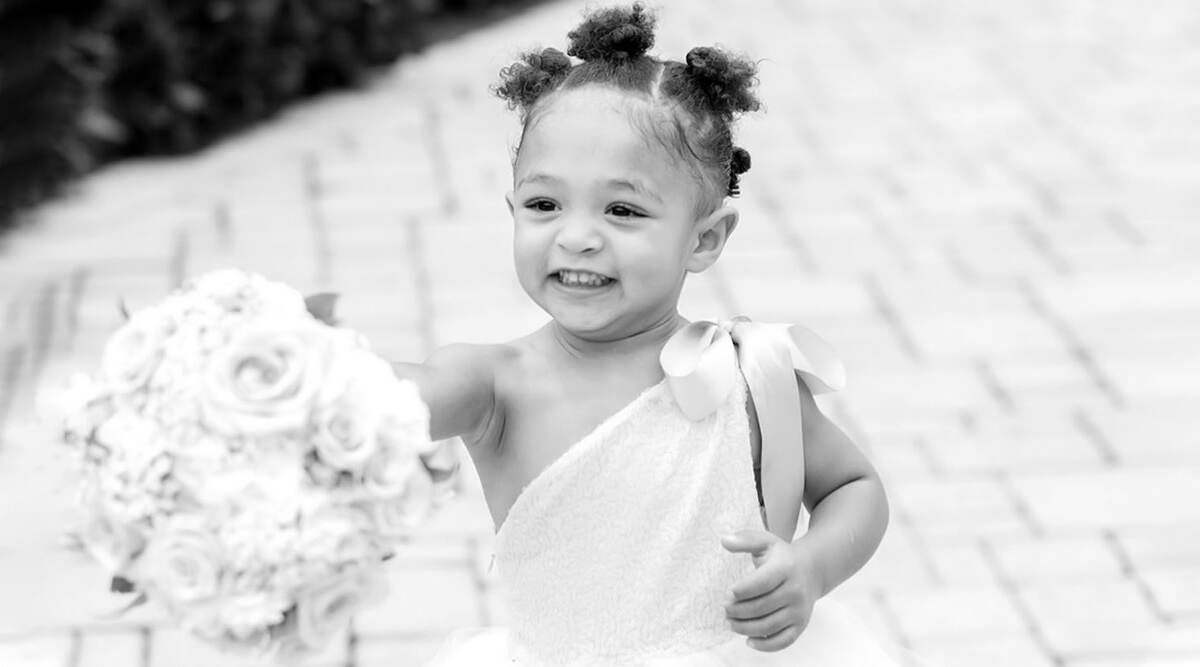 The baby fever keeps getting worse! Serena Williams uploaded pictures of her baby, Alexis Olympia being a flower girl at a friend's wedding and the internet is loving it! The 2-year-old star is down to business and isn't taking her job as flower girl lightly. She's giving it her all and is the most adorable flower girl we've seen! From the tiny knots in her hair to the pretty little pink frock, the internet is loving every bit of these pictures! Baby Takes Over Fitness Class and Becomes the World's Shortest Instructor! (Watch the Cute Video).
Serena Williams recently attended a wedding of her close friends, Jake Schinault and Hayley. While Serena and her husband were guests, her daughter played the important role of a flower girl at the wedding. Alexis has been a fan favourite celebrity baby for a long time. Ever since he first picture, she's had fans because of how adorable she is. The caption makes the post even better! Serena Williams Carries Daughter Alexis Olympia to Walk NYFW Runway Together! View Adorable Pics of Tennis Star With Her Baby Girl.
Serena Williams' Baby, Alexis Olympia Ohanian, Jr. as Flower Girl
And now, the tennis player is giving her fans some serious baby fever with the pictures of her baby giggling, jumping and lying on the floor. In the last picture, Alexis is being swung by her parents and it has to be the best thing you've seen today! These pictures might be what we need on a Sunday when we realise we have to get to work the next day! Serena has an Instagram account made for Alexis and uploads pictures of her regularly. Being only two, Alexis already has more than half a million followers! While most Instagram stars struggle to reach that, she won all these hearts (Instagram likes are in hearts. Get it?) just by being cute!