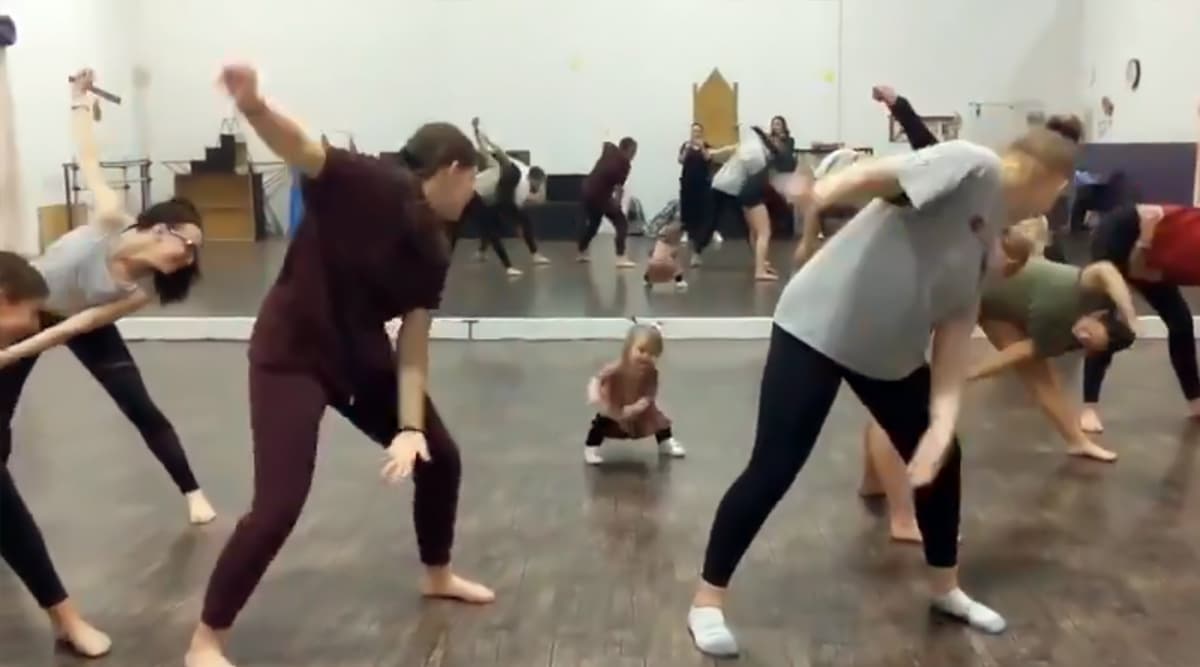 Babies can make anyone laugh with the silly things they do. The one thing little babies and kids know best is being themselves. We all know how kids will do whatever they want without caring about what everyone around them thinks. The same thing happened in a video going viral, where a little child took over a dance class and taught everyone some killer moves, as they danced to Me Too by Meghan Trainor! First Twitter, and now the entire internet has been talking about this little girl. The viral video had us hitting replay for hours! Father-Daughter Pair Who Went Viral For Lip Syncing 'Girls Like You...' Bring in a Cuter Sequel After a Year, Watch Video.
A little girl went viral after a tweet saying, "Their fitness instructor is very short.", along with a video. At first glance at the text, people assumed it was some sort of dig at short people but to everyone's surprise, it turned out to be something way better. Cute is an understatement for this video. A little girl decided to take charge of a fitness class and taught all the ladies how it's done! The songs paired with her little pigtails is making everyone on the internet fall in love with her! Adorable Video of Little Sita Dancing Is Still Going Strong and Twitter Can't Stop Retweeting It.
Video of the Little Instructor!
Their fitness instructor is very short. pic.twitter.com/Rn5dJlLZbq

— jamie (@gnuman1979) October 18, 2019
Along with that, the most liked reply has another fitness class dominated by a little kid.
Another Baby Teaching Some Moves
Related: https://t.co/Zel6eXfevY

— it's B! Cavello 🐝 (@b_cavello) October 18, 2019
What makes the videos adorable is the fact that the kids see grown-ups responding and repeating their moves and they feel like they're really the teachers. The little girl even turns to see the camera and continues, making sure her efforts are on tape. The one thing we wonder is how the ladies around her continued to dance instead of just bursting in laughter! All we can say is we would definitely attend her class!