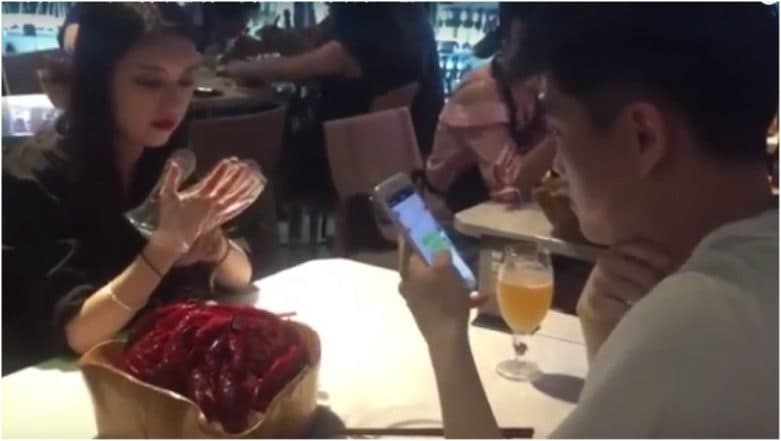 We might love eating seafood but most of us hate the part where the peeling of the seafood shell is involved especially when it comes to prawns, crabs and crayfish. But for some people it could be an opportunity to earn some good money and to become a professional peeler. A restaurant in Shanghai, China is hiring crayfish peelers to do the task for diners who do not want to dirty their hands while enjoying some juicy seafood in their shop and they are earning up to RM6,000 a month.
Video streaming app PearVideo featured one of the crayfish peelers, He Nanxin, a fourth-year university student and one of the seafood peeler said, "Every month my salary can reach five figures" and that she earns more than RM6,250 i.e. 1,570 US dollars a month. She also said that she receives 15% of the service charge paid by the customers and if she is hardworking enough to come in every day, she can even earn more than RM6,000 in a month.
Watch Video of a Professional Crayfish Peeler
Nanxin also said, "I took about two days to learn how to peel the crayfish. Usually it's male customers who request this service. I quite like this job as I am earning my own money using my skills."
The restaurant decided to do this as they found that their customers would rather play games and use social media while eating crayfish. "Peeling crayfish is actually quite an annoying thing to do and your hands get dirty, so we have introduced professional crayfish peelers here. The customers often team together and play Honour of Kings or other games, which requires both hands to play," said the restaurant owner. In 2016, China consumed about 880,000 tonnes of crayfish and the industry is still growing as the Chinese seem to love the crustacean a lot.