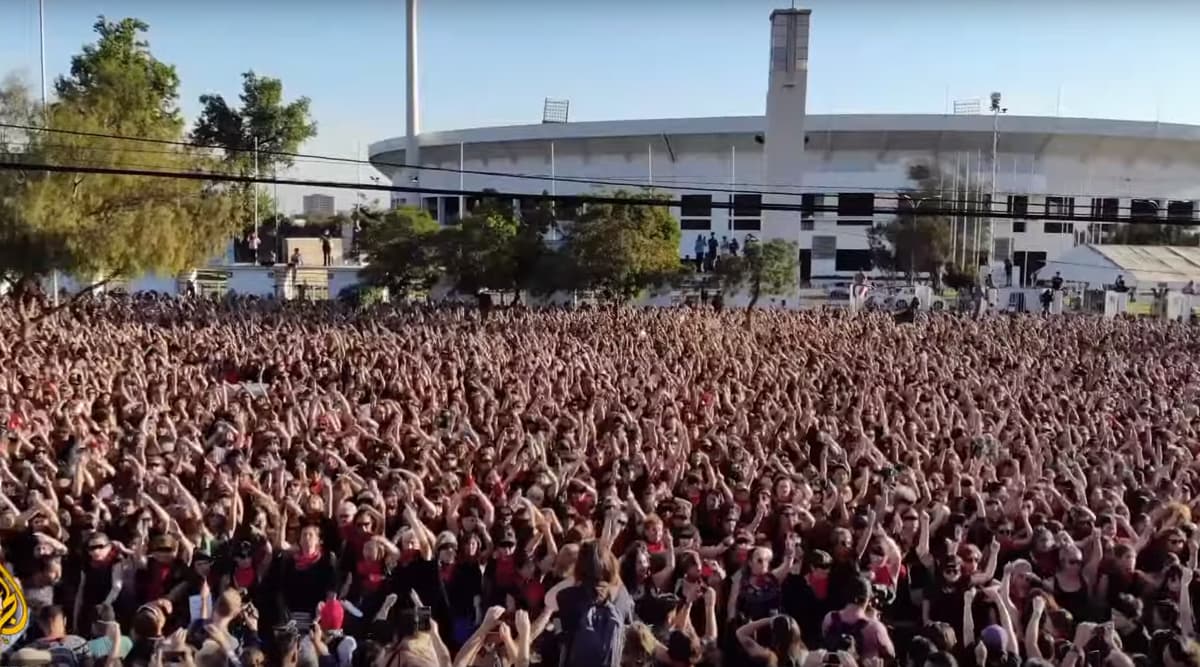 With the increasing number of sexual abuse against women, thousands of females—mothers, grandmothers and daughters took to the streets of the capital of Chile. Voicing against abuse, they gathered to rehearse the performance of the song, "A Rapist in Your Path." The videos of the songs, its powerful lyrics and the accompanying dance moves quickly surfaced on social media. "The fault is not with me, nor where I was, nor how I was dressed... The rapist is you!" the group sang unanimously stomping their feet and waving their arms. The Chilean protest song against rape and victim shame has become a viral anthem as Twitterati filled their timeline with the videos of the protest. #ThisIsNotConsent Thong Protest Reaches the Streets of Ireland After Teenager Rape Victim's G-String Used in Trial. 
According to media reports, "A Rapist in Your Path" is based on the work of the Argentinian theorist Rita Segato. She argued that sexual violence is a political problem and not a moral one. Influenced by the powerful lyrics, women of all ages around Santiago, dressed in black and wearing red scarves and blindfolds, converged on the sporting venue. According to the statistics by the Chilean Network for Violence Against Women, at least 42 cases of sexual abuse are reported each day to the police (as translated by media report). The number has comparatively seen a rise. Besides, reports have also noted that in 2018, 25.7 percent of sexual abuse cases resulted in judicial rulings.
Watch Viral Video Here:
Thousands of #grandmothers, #mothers & #daughters took to the streets of the capital of #Chile to perform this powerful protest against rape and other gender-based violence.💪✊ pic.twitter.com/d9iXrP3jCv

— DiepTLam (@DiepTLam) December 5, 2019
This is Chile's most significant performance of the song that took place outside Santiago's National Stadium. Similar performance has also been staged by women in Paris, Barcelona and Mexico City. The video has garnered significant responses who echoed with the lyrics of the song, voice against violence.