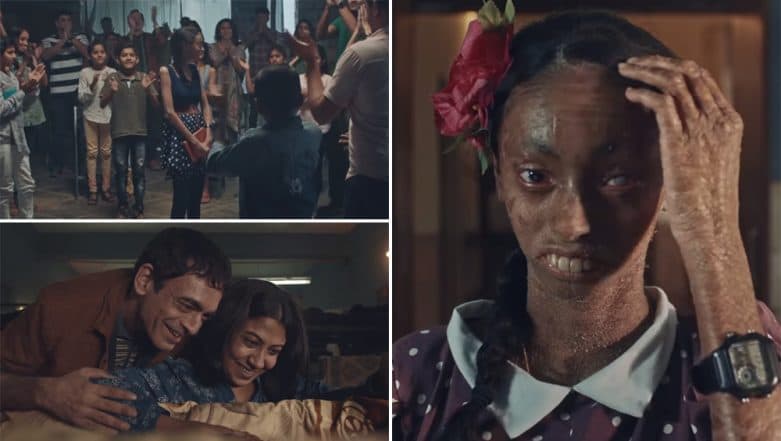 Do you remember the story of an orphan girl Gayatri, and her transgender mother? You must have watched it endless times because of the touching storyline and the real-life portrayal. Here comes Vicks with another emotional campaign, which highlights the real story of Nisha, a young girl with a rare genetic disorder called Ichthyosis. The film revolves around her life and the transformative effects of love from her adoptive parents, Aloma and David Lobo. Samsung Bixby Voice Assistant Video Ad Gets 100 Million Views for This Emotional Story of a Mother Suffering From Motor Neuron Disease.
The ad has garnered 14 million views and it beautifully captures how Nisha sails through the challenges and complexities of life, with her mother and her family by her side. The film has been conceptualised by Publicis Singapore.
Watch the ad here: 
In order to keep the film as real as possible, Nisha has acted herself, and the people playing the role of her parents in the film are actors. According to reports, despite cutting down on digital spends, the film will still have a prominent digital presence. It is really good to see how brands like Vicks integrating real-life stories in their campaigns and taking the thought of the campaign 'TouchOfCare' ahead.