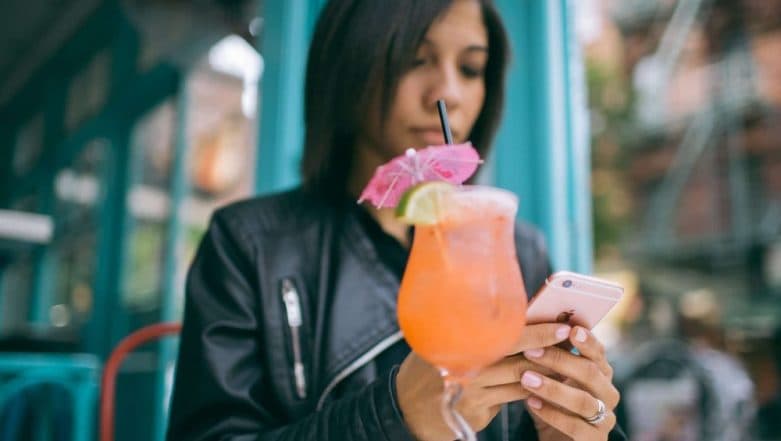 A waitress has kickstarted a debate after she took to social media saying that she secretly served a woman virgin drinks thinking she was pregnant. The server took to the social media platform on Wednesday saying that a group of women, in their late 20s came and ordered drinks. One of the waitresses overheard their conversation were in one woman said that she was pregnant. After overhearing the conversation, the waiter told the bartender to make alcohol-free cocktails for the pregnant woman and served it to her without letting her know. Indian Pub Invents 'Female Beer' That's Not 'Bitter or Strong', Twitter Doesn't Know Where to Start.
Her Reddit post has now gone viral on social media garnering various reactions. The waiter's post read, "During my shift, last night, a group of four women in their late 20s came in. They were a pleasure to have as customers. They ordered four of our house cocktails to start with and then went over the menu for their entrees."
She further writes, "When I was on my way back to their booth with the drinks on a tray, I walked by the backside and overheard one of them talking about how she was 14 weeks along. When I rounded back, they were talking about the same topic and it was clear to me that she was pregnant. I figured her having one drink wasn't a big deal. They ordered their entrees and I went off to handle other tables." Internet Is Losing Its Mind Over This Old-Fashioned Whiskey Cocktail Tutorial Viral Video, Here's Why.
After a while they ordered another set of drinks and the waiter became 'concerned'. This time, the waiter asked the bartender to make a virgin cocktail and served it to the pregnant woman. The waiter continued, "A few cocktails later (hers strictly virgin) they started getting rowdy, and Mrs Pregnant Woman was also getting into it. I figured that since she didn't notice, things were OK. The problem came when I took them their check, and they asked to split the bill at the register. When Mrs Pregnant Woman got to the counter, I saw her cocktails were marked with (virgin). My bartender had edited each in the system for inventory. It was too late for me to edit them back, so I just had her pay, hoping that she wouldn't look at the receipt."
She further writes, "Several minutes later Mrs Pregnant Woman came back and asked what (virgin) on the receipt meant,' the waiter said. 'I fessed up that it meant non-alcoholic. She blank stared me for a few seconds and then asked if she had ordered a non-alcoholic cocktail. I said no, but told her that I assumed she wanted one seeing as she was pregnant. It was a lame lie and I'll admit it, but she looked me in the eye and asked me to return her part of the tip. I did so. Then she talked to my manager. My manager took me into her office and literally shrieked at me until hoarse."
As the post went viral, it garnered mixed reactions from social media users. Most of them strongly disagreed with the waiter's decision saying that she did not know if the woman was pregnant at all or not. However, some said that she should not have changed a customer's order with her consent. And if the waiter had a problem with the customer drinking, then she should have raised it with the manager.