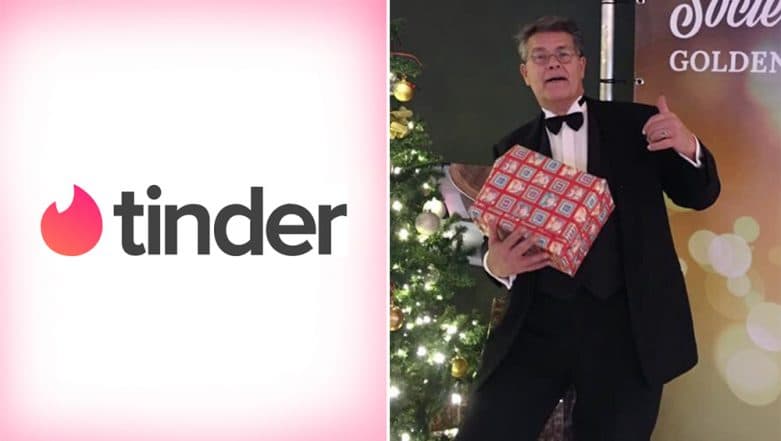 In love age is just a number but not if you are seeking it on Tinder! A 69-year old pensioner is currently working on changing his age officially so that he can get more swipes on the popular dating app, Tinder. Emile Ratelband, wants to reduce his age to 49 so that he can be 'younger' for female suitors. A resident from the Netherlands, he has sued the local authorities who are refusing to make the change on his official documents. People on Tinder Are Not Hooking Up? Study Shows Users Are Not Having More Casual Sex Than a Normal Person. 
Mr Ratelband has now approached the court in the city of Arnhmen in the eastern Dutch province of Gelderland. He says he feels 20 years younger and thus wants to change his birth date. Born on March 11, 1949, he wants to change it to 1969 and says his biological check-up also shows he is 45 years old. And he does not want his older age to come in between choosing women on Tinder.
Mr Ratelband was quoted in a news report, "When I'm 69, I am limited. If I'm 49, then I can buy a new house, drive a different car. I can take up more work. When I'm on Tinder and it says I'm 69, I don't get an answer. When I'm 49, with the face I have, I will be in a luxurious position." He argues that if transgenders can be allowed to change their sex then why can he not change his age.
He also states that his age has been a problem several times, due to the discrimination that goes on in society. His age has not been fruitful to give him a job as he is a pensioner. He also argues that his change in age will help the government as he will renounce his pension until he retires again. Although the judge did sympathise with his demands the court will not allow people to change their age. The court said allowing people to change their age would also mean legally deleting a good part of their lives.