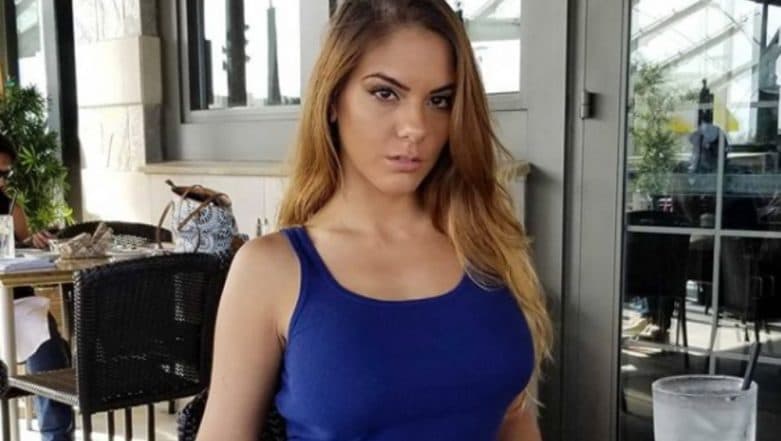 A Texas wedding photographer was arrested for allegedly having sex with a guest. Katherine Leigh Mehta or Katie Mehta who goes by the name Max McIntyre for her business and modelling assignment was found being intimate with a guest at the Springs Event Venue in Weatherford on Sunday. She also urinated on a tree near the reception. A member of the wedding party informed an off-duty sheriff's deputy who was security at the event who in turn warned her about her "inappropriate" behaviour.
She responded telling them she was the second place finalists for this year's Maxim Cover Girl and began shouting at the guests. When officers asked her to leave, she allegedly went to a tree and began urinating there. Officials came to the scene around 8 pm and put her in a patrol car but she began to threaten them. Taiwanese Buddhist Monk Caught Taking Drugs & Throwing Gay Sex Orgy at the Temple; Watch Leaked Video.
Star-Telegram reported that she told the cops, "Y'all families will be dead by Christmas, y'all's daughters are dead. My dad is going to find out about this, and y'all are (expletive) dead. D-E-A-D." On being taken to Parker County Jail, officers found out a prescribed bottle of Alprazolam in her jacket pocket. The medicine is used to treat anxiety and panic disorders.
According to reports, officers believe that Mehta mixed Xanax with alcohol. She was arrested on charges of Public Intoxication and Obstruction/Retaliation. Mehta was released on Sunday after posting a USD 10,738 bail. Mehta's sister said that she fell ill during the function and spiked her drink unknowingly. As the news of her arrest spread, people took to social media to poke fun at her.