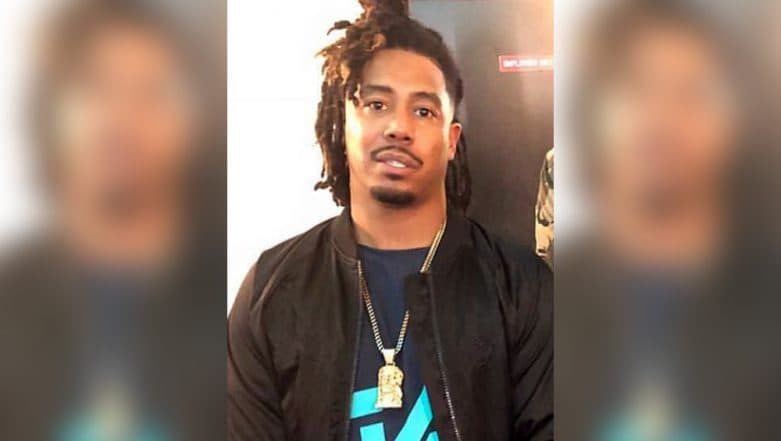 Young Busco who is the creator of the popular meme "What are those?" video has died. Brandon Moore a.k.a. Young Busco was 31 years old and the cause of his death has not been confirmed. Busco's mother, Valerie Cooper, confirmed the news of her son's death in a Facebook post. She wrote, "My only child…. My faith will not falter!!!! Lord be my peace."
Busco's vine went viral in 2015 and was viewed almost 38 million times on that app alone. The meme even found its way into the movie Marvel 2018Black Panther earlier this year but Busco wasn't happy about it. Busco would often share comedy videos on his Instagram page and was quite popular among fans and followers. Weed Meme Fame Young King Dave Passes Away at 19: Facts About Internet's Short-Lived Stoner.
He had jokingly mocked a police officer's shoes asking "What are those?" referring to his boots when the cop was arresting someone. The video was quick to go viral with many netizens finding it hilarious. In a separate post, Cooper shared about the news of Busco's death saying, "I can't believe that the earth is still moving when I feel as though my world has stopped. Lord be my peace."
Here is the video that lead to the meme:
View this post on Instagram
Talking to Huff Post, the father-of-five explained that he was just recording his friend Myesha's arrest and had no idea it would go viral. He also said that he wished he had handled the situation differently. He was quoted as saying, "I feel good I created something that'll be with the world forever, but then I feel bad because I didn't handle my business part correctly. I would've put my watermark on the video. I would've put my face on the video when I did it. I would've copyrighted it. I would've done a whole lot of s— different."
According to reports, some months later Busco was arrested in a narcotics charge. Fans took to social paying tributes to the social media sensation.  According to a report, a candlelight vigil has been scheduled is to be held on Friday at 5:30 p.m. in his hometown Berkeley.