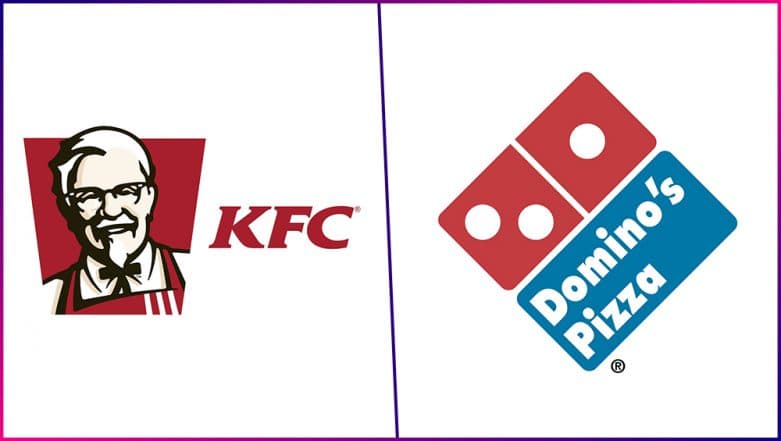 It is a competitive world out there and brands are fighting neck to neck to impress their targets. The competition grows thicker among the corporates but food brands are no less. The best of brands are coming up with the most bizarre campaigns taking the marketing world by storm. Some of them have worked in their favour while others sound downright weird. Well, with most of today's generation spending time on the social media, brands are really out there trying to woo as many as they can. Star Plus Takes an Innovative 'Missed Call' Marketing Strategy to Promote Their Serial Kullfi Kumarr Bajewala. 
Talking specifically about food brands, the strategies range from tattooing the logo to depositing money in customers' account. There is a need felt to bring out the exclusivity and the campaigns turn bizarre. Let us take a look at some of the strange food marketing campaigns that have been seen recently:
Domino's Logo Tattoo: Famous fast-food chain Domino's Pizza launched a campaign in Russia which could well be called testing the loyalty of its customers. They offered 100 years of free pizza to anyone who gets the logo tattooed on their body, in a visible area. And it got such a huge response that they had to force stop the campaign. Pizza maniacs did not mind flaunting the brand's logo if they are getting free pizzas from the outlet for a lifetime.
People getting domino logo tattoo:
Domino's offered Russians a lifetime of pizzas if they got tattoos of the company logo - and then they had to shut down the offer because too many people got inked https://t.co/IdRQympPYB pic.twitter.com/J1MSMb5zqD

— Not The Onion (@NotTheOnion__) September 7, 2018
KFC Baby Naming Scholarship: Kentucky Fried Chicken (KFC) took their brand identity to make the name of their founder popular among the coming generation. They kept a bizarre contest asking parents to name their child Harland, after the founder of the chain. And in return, the child could win $11,000 for their college. It may seem like a lot of money, but in reality, it is not enough to even cover school or college bills.
Look at KFC's Baby naming campaign:
It's a great name for your baby. Just say it out loud. Harland. Plus, your greatly named kid could get $11,000 for college.

— KFC (@kfc) August 29, 2018
Wendy's Chicken Nuggets Most Retweeted Tweet: Brands make the best use or rather exploit the social media with regards to their promotions. Wendy's Chicken Nuggets got itself a record of the most retweeted tweet. A teen boy, Carter Wilkerson asked the food chain how many retweets it would take for him to get a year-long free supply of chicken nuggets. They replied 18 million. He appeared on The Ellen Show and the challenge went viral. The good people on social media started their work and well, Wilkerson made the record.
.@carterjwm is now the most retweeted tweet of all-time. That's good for the nuggets, and $100k to @DTFA. Consider it done. #nuggsforcarter pic.twitter.com/k6uhsJiP4E

— Wendy's (@Wendys) May 9, 2017
Pizza Hut Nail Polish Collection: Now who would have thought pizzas and nail polish would have a connection, well, Pizza Hut did establish one. In a campaign for Valentine's Day 2015, they launched a limited-edition range of nail polish and it would be available to those who wrote the best 'pizza' poetry. Combining pizza names and colours of the nail polish, they introduced a range of nail polishes. Mismatched Nails Are Easiest Instagram Nail Art You Can Follow! Check Pics.
Take a look at the Pizza Hut nail polish range:
OK, so apparently Pizza Hut nail polish is a thing http://t.co/SkcpWoxr0o pic.twitter.com/2K5hT9RLIN

— InStyle UK (@instyle_UK) February 21, 2015
These are some brands who have taken their marketing skills to a strange limit to get their products sold. No one would have thought of engraving the logo of their favourite food brand, but there are crazy foodies in the world who would go to any lengths for free food. What do you think about these marketing strategies, innovative or just over the top?