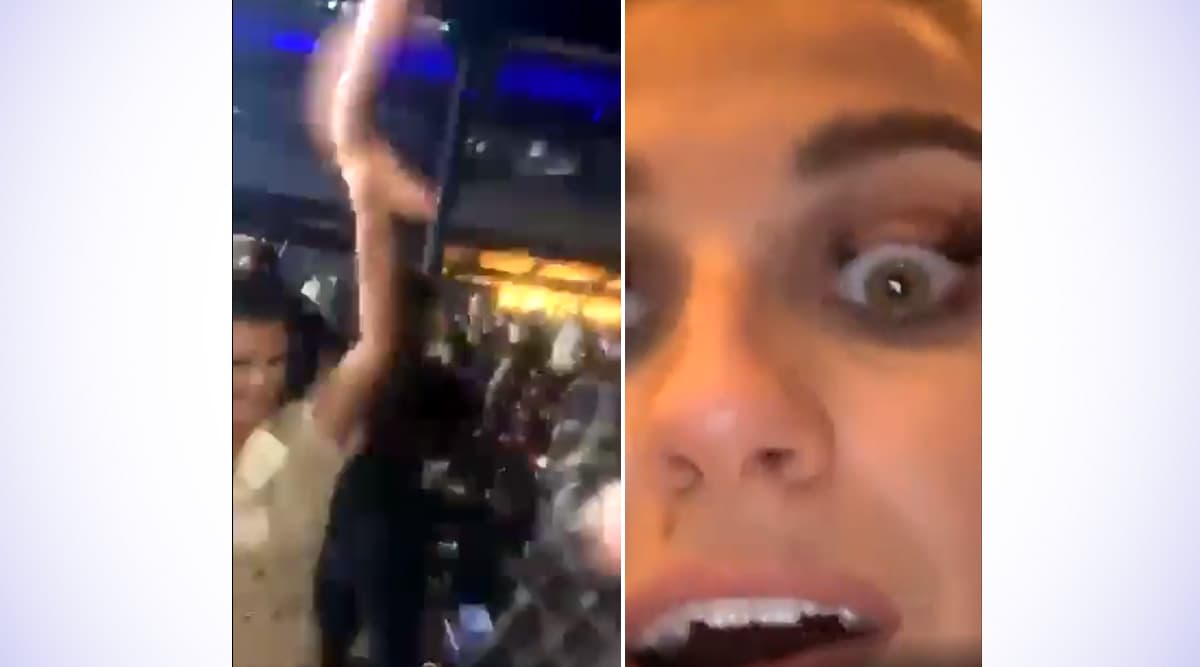 A student from Newcastle went partying in a club but the kind of fun she had with her friends, ended up ripping off her eyelashes. And no there was no violence involved, but a playful incident that involved a dildo! 19-year-old Tegan Denham was dancing along when she was jovially hit by a double-ended dildo, which took off her eyelashes! She has shared the funny clip of the incident on Twitter and the video is now going viral. Woman's Boyfriend Confuses Lint Remover for a Sex Toy, Leaves Her Terrified in Bed!
Tegan Denham was at the Bongo's Bingo in Newcastle when she was dancing along having a fun night out. A double-ended dildo was being swung in the air and it accidentally hit her eye. It not only took off her lash extensions but a lot of her eyelashes too! She managed to capture the unfortunate moment on her Snapchat. Although she continued to laugh and have fun immediately after the mishap, she is embarrassed and nursing a black eye. Denham also posted the clip on her Twitter and it's now going viral. Woman's 'Snake Stockings' Mistaken for Real Snakes, Husband Beats Her with a Baseball Bat (See Pic).
Watch the Viral Video Here:
U actually couldn't write my life, tonight I went to bongos bingo and got hit in the face with a double ended dildo and it took a full lashes work of extensions off. What. The. Heck pic.twitter.com/DVr0jaOm0S

— tegan denham (@TeganDenham_) January 11, 2020
Here's The Moment Where The Dildo Hit Her Eye:
The moment it all went wrong pic.twitter.com/wBUQ9YxIeG

— TDE🤠 (@toniedgarx) January 11, 2020
Both the videos are now going viral with over a lakh of views. A lot of people were left laughing at the scene while she continues to nurse her eye. Talking about the embarrassing moment she told The Sun, "If I don't laugh, I'll cry." Well, that's indeed a positive way to look at it after getting a black eye with a sex toy!