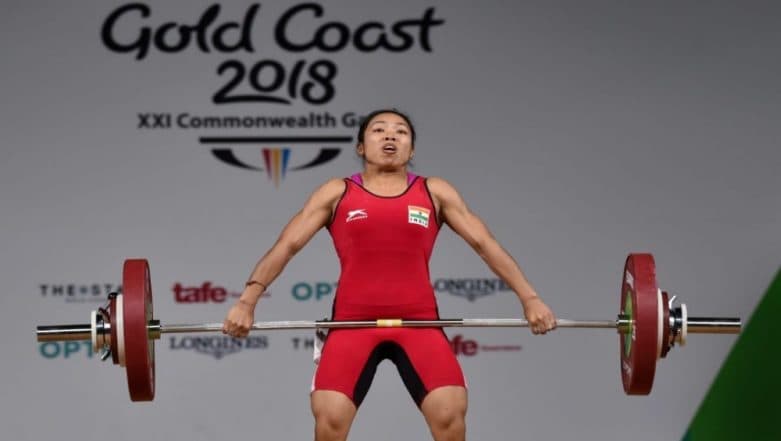 Weightlifter Sanjita Chanu who had made India proud at the Gold Coast Commonwealth Games 2018, has been handed over provisional suspension for violation of anti-doping rule. The weightlifter who hails from 53 kg category has been tested positive for Testosterone. As per International Weightlifting Federation (IWF), she has been banned for the anabolic steroid. She will lose her gold medal if things are confirmed.
The international federation reports that the sample of Ms. Sanjita Chanu Khumukcham (IND) has returned an Adverse Analytical Finding for Testosterone (S1.1 Anabolic Agents). As a consequence, the Athlete is provisionally suspended in view of a potential anti-doping rule violation. In any case, where it is determined that the Athlete did not commit an anti-doping rule violation, the relevant decision will also be published," read a statement on IWF website. The body did not give details about the such as the dates, of the dope test sample collection, saying "it will not make any further comments on the case until it is closed."
Sanjita Chanu had won a couple of gold medals for India during the Commonwealth Games 2018. Back then Sanjita had lifted a combined 192 kg (84 kg in snatch and 108 kg in clean and jerk) in the 53-kg category. Even the Indian Prime Minister Narendra Modi lauded her for the feat. "A second Gold for India! Congratulations to K Sanjita Chanu on winning the Gold Medal in the Women's 53 kg weightlifting event. The nation is overjoyed by this exemplary performance," he had tweeted. Sanjita was 13th in 53kg class in the World championship in Anaheim (US) with a total of 177kg in November 2017. And won CWG gold this year with a total of 192kg.