Indian all-rounder Hardik Pandya is known for his flamboyance both on and off the pitch, which sets him apart from the rest. Born on October 11, 1993, the Surat-based cricketer who is currently recuperating from back surgery in London turns 26 on Friday. His rise in the India cricket team has been meteoric where he has been one of Virat Kohli's go-to man in the ODI and T20 cricket. He may not have weaved his magic in red-ball cricket, but there is plenty of time ahead of him to prove his mettle in tests too. Outside cricket, the Mumbai Indians cricketer has a Caribbean flair about him which is quite visible in terms of his flashy lifestyle. Pandya has often given his fans a good glimpse of his rich taste, be it in a wristwatch (Patek Philippe Rose Gold Nautilus Watch) or car (Lamborghini Huracan Evo) or a printed shirt (Louis Vuitton Paris Shirt)! Here's a look at the top 5 expensive things owned by Hardik Pandya.
Lamborghini Huracan Evo
Hardik Pandya owns a Lamborghini Huracan Evo worth a whopping four crores along with his brother Krunal Pandya. The duo was snapped in August with their prized car in Bandra. In terms of looks and speed, it does not get better than Lamborghini, and Hardik Pandya must be feeling proud to have it in his garage.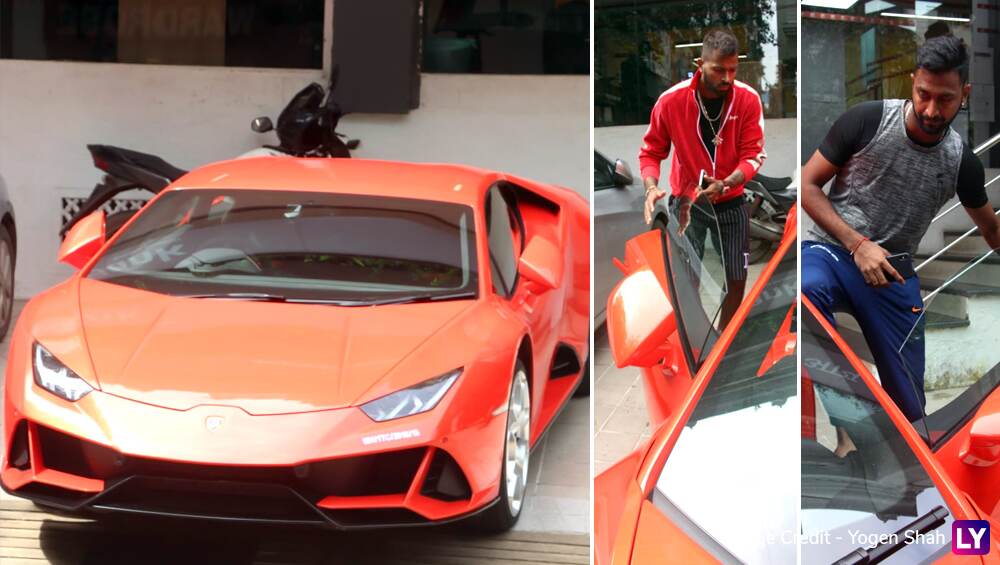 Expensive Row House in Gujrat
The hard-hitting all-rounder has a luxury row house in Gujrat worth two crores with all the amenities one can dream of. In addition to their house in Gujrat, Hardik along with his brother Krunal have brought a posh apartment in Versova. We often see Hardik partying with his B town friends in Mumbai and is part of the local team Mumbai Indians in the IPL.
Mercedes G63 SUV
When it comes to owning SUVs, Hardik Pandya probably has the best in town with a Mercedes G63 worth 2.5 crores. He also has a black Range Rover SUV which must have cost him 1.66 crores. We often see Hardik driving around in his SUVs which are not just a style statement but also tell us about his love for a fast life.
Watch Video of Hardik Pandya Driving His Merc!
Patek Philippe Rose Gold Nautilus Watch
When Hardik Pandya shared his picture from his hospital bed in London, fans could not help but notice the ridiculously expensive watch he was wearing. The Patel Philip watch her wore was worth 81 lakhs and had a rose gold case. The watch, believe it or not, has an eight-year waiting list.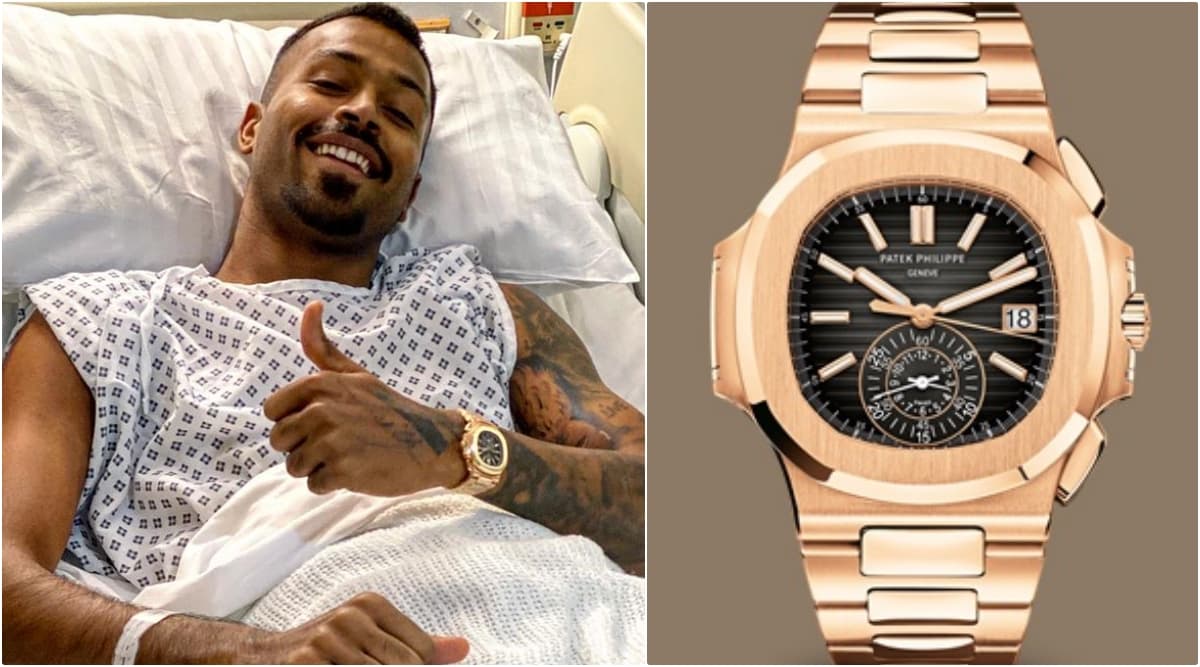 Louis Vuitton Paris Shirt
Hardik Pandya was spotted wearing a Louis Vuitton Paris shirt worth 1500 dollars which roughly translates to one lakh Indian rupees. The cricketer is known for his own unique style of clothing that has won admirers all around. He has also made it to the GQ list of most stylish people in the country, but that also means one has to shell out a large sum on the clothes.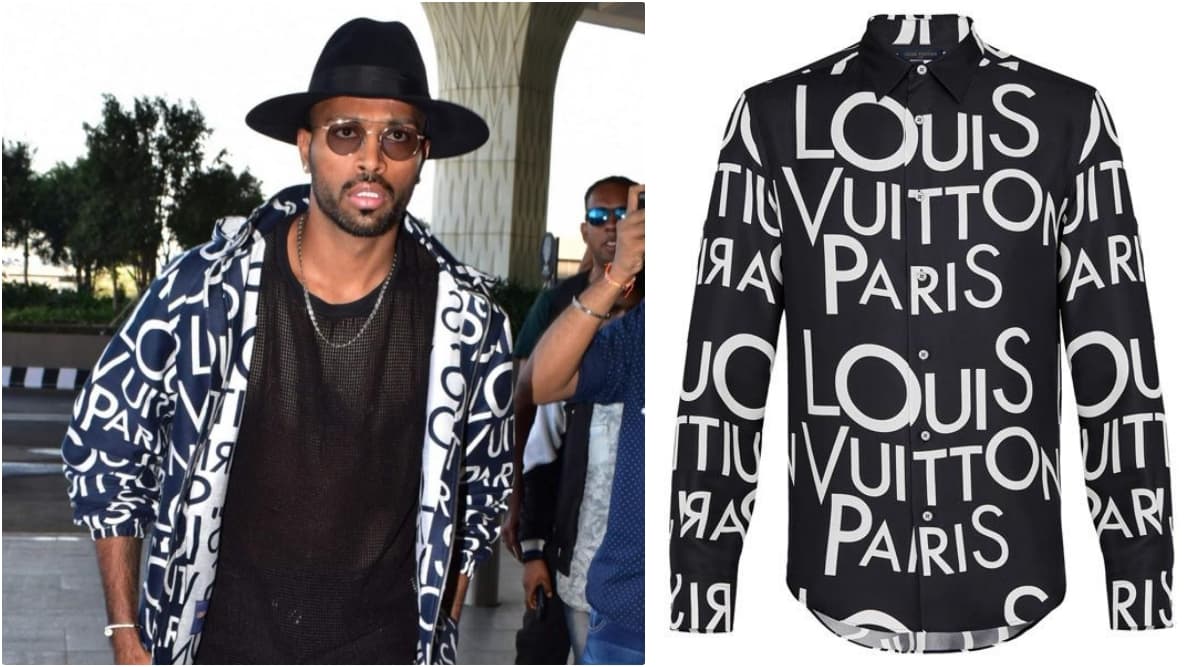 So, that was some of the most expensive items owned by the flamboyant Indian all-rounder. One of the mainstays in the limited-over squad for Team India, Pandya will look forward to replicating his success in the longer format of the game. And, of course, continue to woo his fans and supporters with his flashy yet charismatic personality. We wish Hardik a very Happy 26th Birthday!
(The above story first appeared on LatestLY on Oct 11, 2019 08:35 AM IST. For more news and updates on politics, world, sports, entertainment and lifestyle, log on to our website latestly.com).