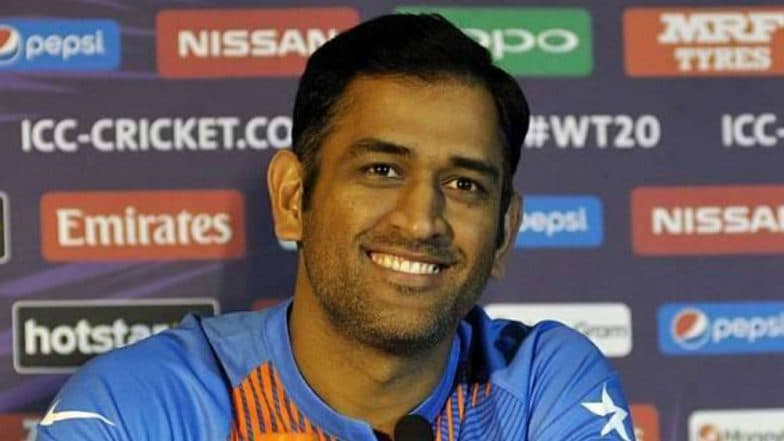 Many of us think that the game of cricket nowadays is being dominated by the young brigades, but that's not the case when you speak about our former Indian captain MS Dhoni. The game temperament and the vast experience behind him make him still the best in the business. MSD with his unbeaten knock this past Saturday on Mar 2, 2019, against Australia has completed 13,000 runs in List A cricket. He thereby joins the elite list of Indian batsmen, by becoming the fourth cricketer in India after Sachin Tendulkar, Saurav Ganguly and Rahul Dravid to reach this milestone. Remove Virat Kohli As Captain, Hand MS Dhoni the Responsibility for ICC Cricket World Cup 2019; Says Ajay Jadeja.
Mahi now has 13,054 runs in 412 List A matches, former England batsman Graham Gooch is at the top of the list with 22,211 runs in List A cricket. Dhoni not only achieved this feat against Aussies in first ODI, but his unbeaten partnership of 141 runs with Kedhar Jadhav is also the second highest fifth-wicket partnership by India against the Kangaroos at home. Kedhar Jadhav contributed 81 runs from his bat, whereas the cool-minded Dhoni made 59 runs from 72 balls.
MS Dhoni inning in first ODI comprised of six boundaries and a six. The only six from his bat at Hyderabad this past Saturday helped him surpassed Rohit Sharma, by becoming India's highest six-hitter in One Day Internation. Both Rohit and MSD were on the level with 215 sixes to their name. However, Dhoni overall has smashed 223 maximum, as the other 7 sixes came from his bat while playing for Asia XI.
Indian legendary batsman Tendulkar has hit 195 sixes, while players like Ganguly and Yuvraj Singh have cleared the boundaries 189 and 153 times respectively. Now it will be interesting to see what more Mahendra Singh Dhoni has in store for us in the upcoming second ODI against Australia on Mar 5, 2019, at Nagpur. Please do stay tuned to our website-Latestly for more updates related to the world of cricket.