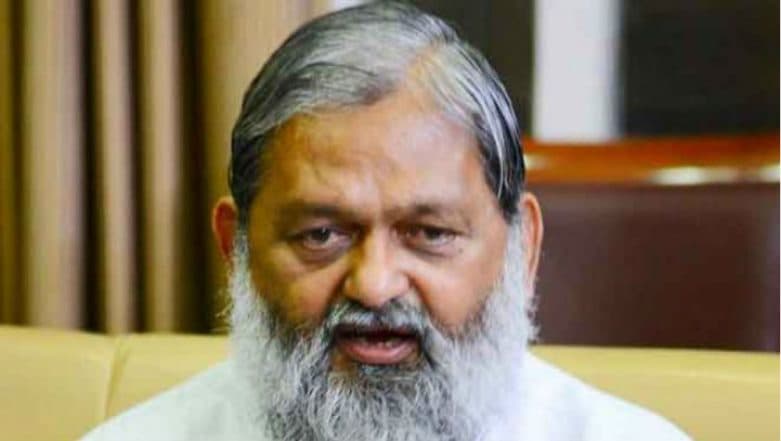 Haryana sports minister Anil Vj has joined the debate whether India should play against Pakistan or not at the ICC Cricket World Cup 2019. The Haryana's sports minister said that India should play against at the World Cup and in fact, go and beat them. He joins the likes of Sachin Tendulkar and Sunil Gavaskar who are of the view that India should not give away two valuable points. Pulwama Aftermath: ICC Declines BCCI Plea to Isolate Pakistan.
After the Pulwama attack on the CRPF convoy in which over 40 soldiers lost their lives the tensions between India and Pakistan increased. Following the attack, there were calls for boycotting all the ties with Pakistan.
"See, India should not play the bilateral series with Pakistan or any series between the two. But ICC World Cup is a multinational event and India should play, no matter what country they face. Why should we back out? India should play and thrash Pakistan completely in the major event," the minister told Mail Today.
"But yes, I would also want to say that the matter will be decided later by the Indian government and the board (BCCI)," he added. Severing Cricketing Ties with Nations Not Our Domain: ICC Tells BCCI.
India and Pakistan are scheduled to play against each other on June 16 in the World Cup. As per the tournament's format, the teams are required to face other participating teams in a round-robin format. Interestingly, earlier today, International Cricket Council (ICC), the game's governing body, decided to turn down India's request of isolating Pakistan in the cricket world.