Virat Kohli is a modern day great when it comes to batting and is a benchmark for elegance and technique. He is leading his Indian team on the tour of Australia where playing cricket is not always the easiest thing to do. But Kohli being Kohli, there are not many conditions or bowlers that can stop him. The first Test at Adelaide Oval is going to be special as Virat Kohli is known to almost 'turn' into Don Bradman when playing here. He has an average of 98.5 in four innings at the Adelaide Oval consisting of three centuries. For someone averaging almost a century per innings against them, the Australians have plenty to worry about. India vs Australia 1st Test 2018: Our Fast Bowling Attack Will Trouble Virat Kohli, Says Tim Paine.
Adelaide is the special in many ways as the Indian skipper got his first century in Test match cricket here. From there on, it has been an unforgettable journey for the Delhi batsman for him and his fans. It is also the venue of Virat's first Test as skipper and he scored centuries in both innings to mark the occasion. He became only the fourth Indian to score a century on Test captaincy debut. He becomes a raging bull when it comes to batting here and the hapless Aussie bowlers are hammered to all parts of the stadium. The ground has such a special connection with Kohli that prior to his wedding, the management of this iconic stadium even invited him to get married there.
Let us look back at the three centuries, Virat Kohli has conjured at the Adelaide Oval.
116 – 4th Border-Gavaskar Test, 2012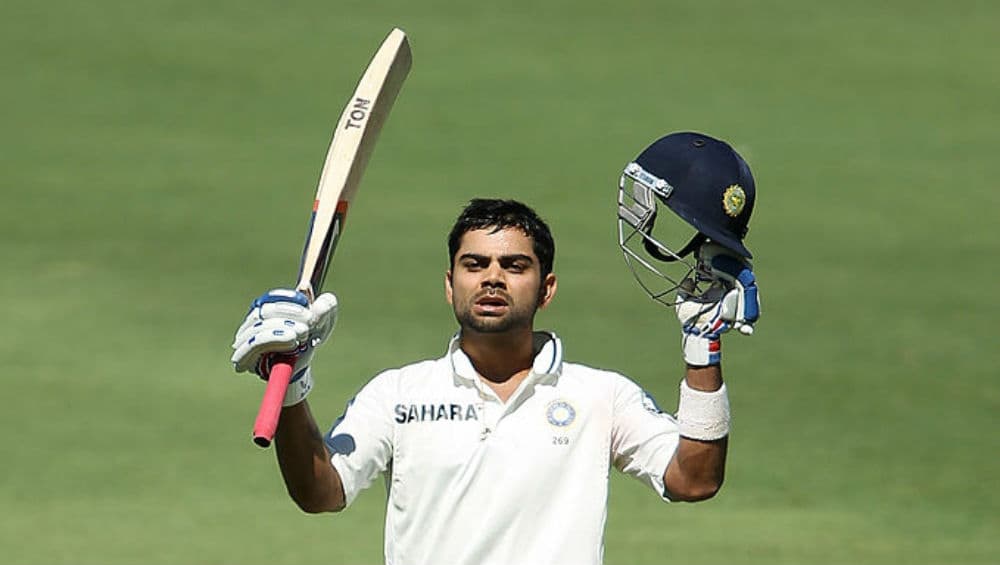 In the fourth Test of the Border Gavaskar trophy of 2012, India were in dire straits chasing the mammoth 607 the Australians had put up in the first innings. The fall of Gautam Gambhir's wicket at 87 brought an extremely talented youngster on the pitch by the name of Virat Kohli. The right-handed batsman did not have a Test century to his name up until now. But that was to change during this innings as he showed extreme grit and determination fending of fiery spells from Peter Siddle, Ryan Harris, and Nathan Lyon. Kohli scored 116 runs of his team's 272 and was the last man to be dismissed. His innings included 11 fours and a six.  India vs Australia 2018, 1st Test: Virat Kohli Says, 'I Don't Find Need to Get Involved in Confrontation With Australians'.
115 – 1st Border Gavaskar Test, 2014
MS Dhoni's thumb injury prevented him from taking part in the first Test of the Border Gavaskar Trophy 2014 and up stepped Virat Kohli to take over as the Indian skipper. Australia played well in their first innings to put up 517 on board and India were expected to surrender meekly. But clearly, Virat had other ideas. He scored a gritty 115 runs and had crucial partnerships with Cheteshwar Pujara and Ajinkya Rahane to propel India to 444.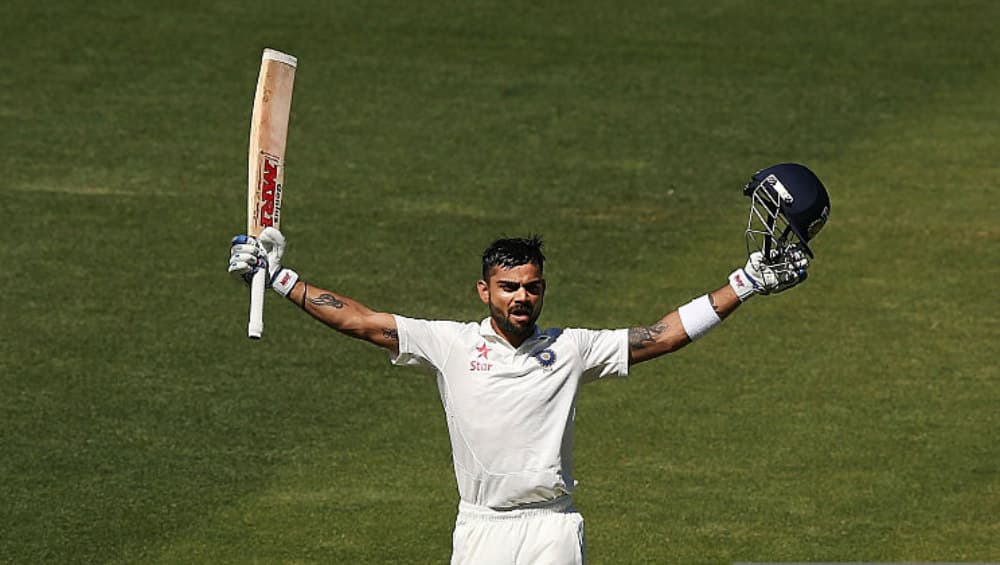 141 - 1st Border Gavaskar Test, 2014
In the same Test, India were set a target of 364 runs to win by the Australians which was tough but not impossible with Kohli around. Virat set up a 185 run stand with Murli Vijay to get India within a touching distance of a win. When Vijay was dismissed for 99, India needed 122 runs more with seven batsman remaining. But Nathan Lyon picked up seven wickets to deny India a victory. Kohli's 141 runs and his second century of the Test went in vain.
Having scored so many runs at the venue, Virat Kohli is yet to be part of a winning team here which will surely be on his mind. A win is long overdue for this modern day great here and it will only be a fitting tribute to his exploits.