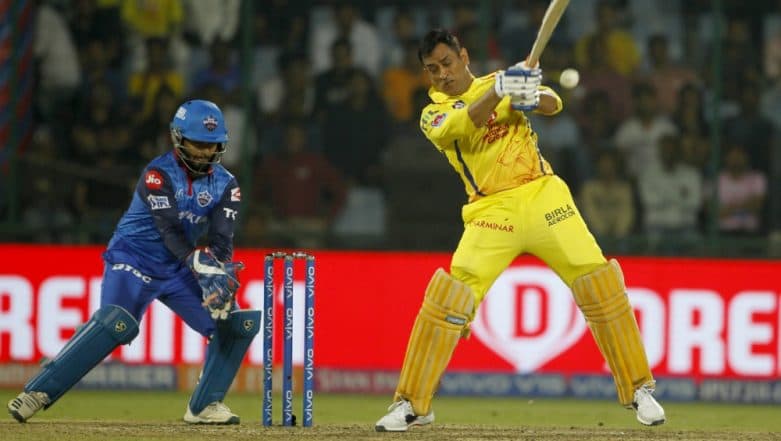 The Indian Premier League 2019 (IPL 2019) is currently underway with all the teams having played at least one match. The IPL 2019 is nearing the completion of one week. Players from major Test playing nations, barring Pakistan, are participating in the t20 league. The IPL 2019 is being broadcast live across the world with different channels holding the telecast rights. IPL 2019 Live Streaming & Live Cricket Score on Hotstar and Star Sports: Watch Free Telecast of Indian Premier League T20 on TV and Online.
With the tensions between India and Pakistan escalating, the IPL 2019 live telecast and streaming was banned in Pakistan. It comes after India, in a similar move, had banned Pakistan Super League (PSL) telecast in India post the Pulwama attack. However, the PSL telecast was later resumed in India. And same could be expected with IPL 2019.
Pakistan's Minister of Information and Broadcasting Fawad Ahmed Chaudhry ahead of the IPL 2019 said that the tournament won't be telecast in the country. Fawad Ahmed went on to say that "I feel if IPL is not shown in Pakistan it will be a loss for IPL and Indian cricket." IPL 2019 Schedule in PDF: Download VIVO Indian Premier League 12 Full Timetable With Fixtures, Matches, Team and Venue Details.
How to watch live streaming of IPL 2019 in Pakistan
Geo Super, the sports channel, had acquired the IPL 2019 live telecast right in Pakistan. Apart from the telecast, it also has the streaming rights of IPL 2019 in Pakistan. However, following the ban by the government, Geo Super has decided against broadcasting the IPL 2019. So as of now, live streaming of IPL 2019 is not available in Pakistan.
The IPL 2019 got underway on March 23. The 12th edition of the league will be played till May 12. After the IPL 2019, the players will begin preparations for ICC Cricket World Cup 2019, which starts on May 3o.