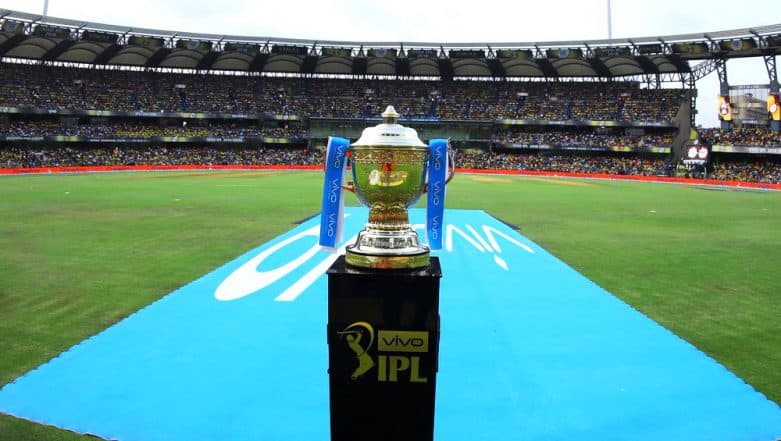 There will be no live telecast of Indian Premier League 2019 (IPL 2019) in Pakistan. Pakistan's Minister of Information and Broadcasting, Fawad Ahmed Chaudhry has confirmed that the upcoming season of IPL, which begins from March 23, will not be telecast in the country. The ban comes as a response after Indian broadcaster stopped Pakistan Super League 2019 (PSL 2019) coverage in India following the Pulwama attack. IPL 2019 Schedule in PDF: Download VIVO Indian Premier League 12 Full Timetable With Fixtures, Matches, Team and Venue Details.
DSport, initially aired the PSL matches live, and then stopped it after the tensions between the two nations escalated. However, the channel later resumed telecast in India when PSL shifted to Pakistan for its final leg. Apart from DSport, India-based producers IMG Reliance decided to wind up its services and then the Pakistan Cricket Board (PCB) had to search for new producer.
"During the PSL, the way the Indian companies and the government treated Pakistan cricket... after that, we can't tolerate that IPL is shown in Pakistan," Fawad Ahmed Chaudhry told a Pakistan news channel. IPL 2019: With No Opening Ceremony This Season, Here's a Look Back at Some of the Best IPL Opening Ceremonies from Previous EditionsIPL 2019 Telecast Banned in Pakistan.
"We tried to keep politics and cricket apart but then the Indian cricket team played matches wearing army caps against Australia. There was no action taken against that. I feel if IPL is not shown in Pakistan it will be a loss for IPL and Indian cricket. We are a cricketing superpower in international cricket," Chaudhry added.
The IPL 2019 begins from March 23 with defending champions Chennai Super Kings taking on Royal Challengers Bangalore. Star Sports Network holds the official broadcast rights of IPL.