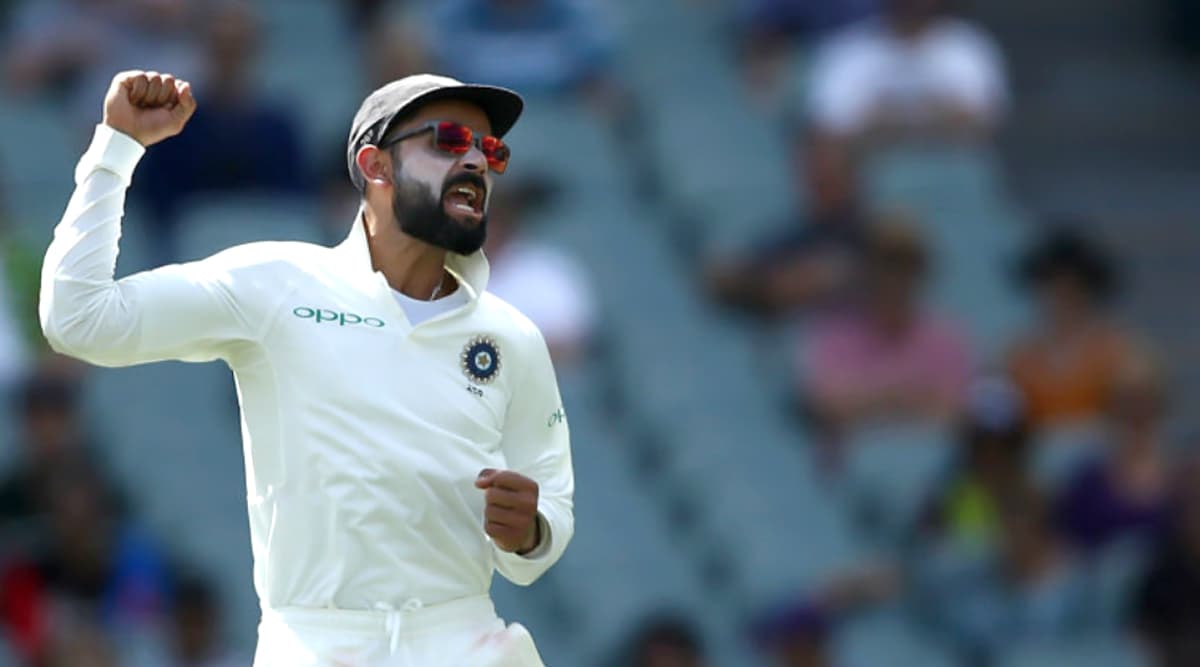 Virat Kohli, who is leading Indian Team in the 2nd Test against South Africa, has earned another feat to his name. Kohli has surpassed Sourav Ganguly in leading India in the total number of Tests. Kohli led Team India for the 50th time in ongoing India vs South Africa 2nd Test in Pune. Sourav Ganguly had led India in 49 Tests. Hence, Kohli is ahead of Ganguly in the list now. However, MS Dhoni is on the top spot in this list. MS Dhoni had led India in record 60 Tests in his career, most than any other Indian cricketer. India vs South Africa 2nd Test 2019: Virat Kohli Feels If Rohit Sharma Plays on Top India Will Win Most of the Test Matches. 
Kohli equalled Ganguly's record during the India vs South Africa 1st Test in Visakhapatnam, which India won by 203 runs. Some other top leaders in this list are as follows. Mohammad Azharuddin led India in 47 Tests. Sunil Gavaskar also played as Indian skipper in an equal number of Test matches. Mansoor Ali Khan Pataudi led India in 40 matches. 1983 World Cup-winning Indian captain Kapil Dev had led India in 34 matches. Overall, Graeme Smith led his team South Africa in record 109 matches, which is the most number of matches any player has ever led a Test team so far. Virat Kohli Does an MS Dhoni, Signals Rohit Sharma's Shot, Originally Thought to Be a Catch by Senuran Muthusamy Near Boundary Line, as Six (Watch Video). 
Kohli is also the most successful Indian skipper in Tests to date. Kohli has won 29 Test games for India, the most by any Indian player. Dhoni stands on the no. 2nd spot with 27 Test victories. Kohli's win percentage of 59.18 per cent in Tests is also much higher than Dhoni, who had a win percentage of 45 per cent. Meanwhile, India and South Africa are facing each other at Maharashtra Cricket Association Stadium in Pune. India led the series 1-0. The Test series consists of three matches. Earlier, the T20I series between both the teams ended in a tie 1-1.